Attract Group has marked another anniversary. 8 successful years on the market full of challenges and new opportunities. This year we had 10 project releases both big and small in several industries such as Entertainment, Banking, Job Market, Delivery services, Retail, and Cryptocurrency exchange) with many more at the maintenance stage.We also held two successful meetups:
Attract Group MeetUp#1: Back vs Front
We spoke about the pros and cons of working with Django Rest Framework and GraphQL and WebRTC and its peculiarities & current possibilities.
Attract Group MeetUp#2: Modern Mobile Solutions
We discussed CleanSwift vs MVC as well as Android Architecture Components.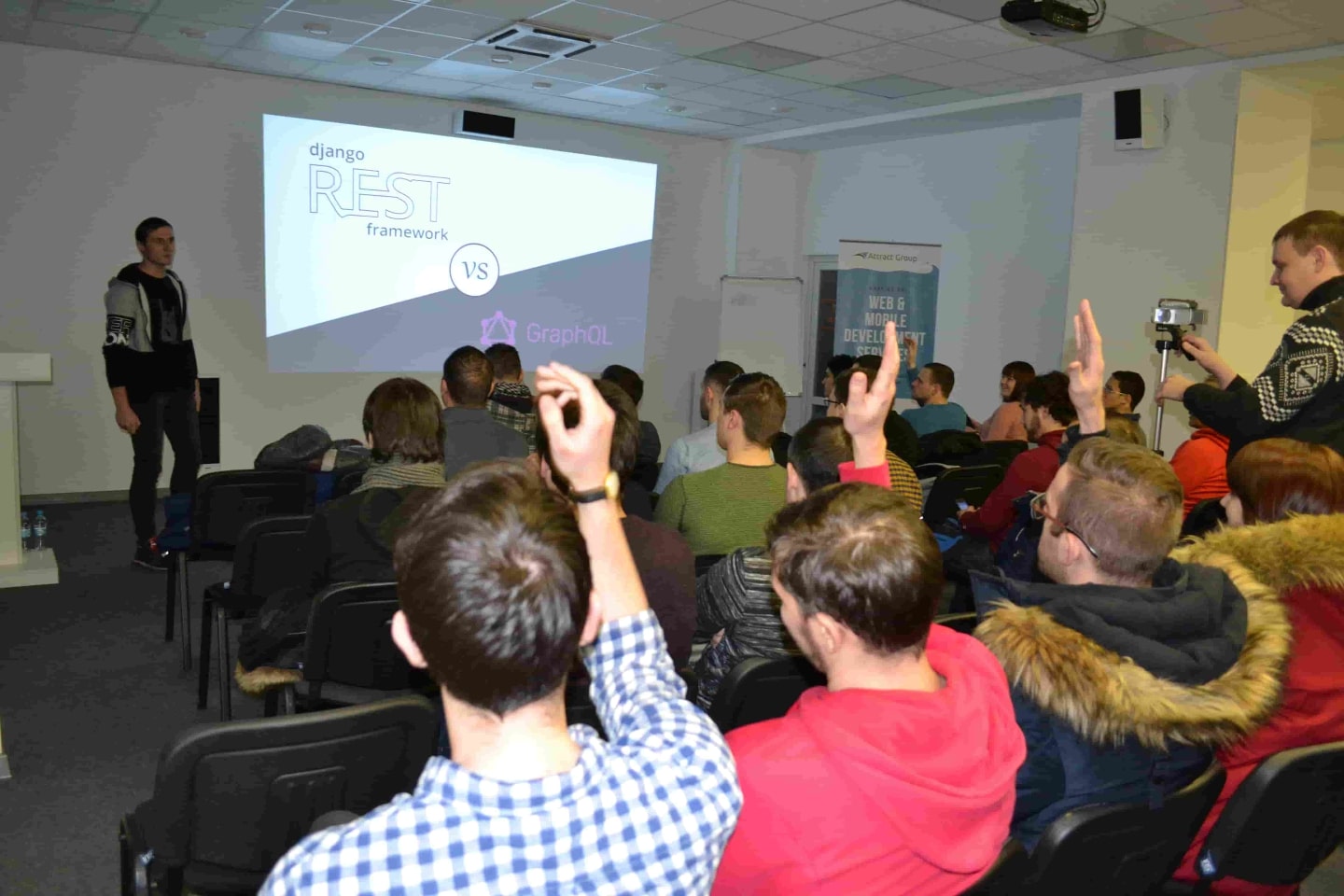 Our working processes have experienced a huge improvement due to the release of the custom Customer Relationship Software we completed. Reporting, incentivizing, and vacation booking are a great complement to the project management features. The latter include assigning/reassigning tasks, time logging, project duration/stage analytics, sprint/epic planning – all a professional project manager need to run the project smoothly and ensure transparent communication with the customers.The whole year of Attract Group's operation was also marked by a trip to Collision, the fastest growing tech conference in North America organized by the crew behind Web Summit. It is the place of many opportunities: startups can be noticed, investors can find new promising ideas, and people can connect their visions and innovate. Overall we had about 40 appointments and distributed many catalogs and startup packages.The year of 2018 was also a great breakthrough for our company in terms of global recognition. Here are some of them:
a) Top 10+ web developers in Ukraine
b) Top 30+ app developers in Ukraine
c) Top 50 IT outsourcing companies
5

Top App Development Companies

a) Top 10+ Mobile App Development Companies in Ukraine

b) Top 10+ Web Development Companies in Ukraine 2019

Another great achievement of Attract Group is that our employees keep growing and updating their knowledge. For instance, our PHP developer became an AWS certified Associate.

Last but not least, we have grown both in numbers and maturity. So, we are currently working on our new corporate website and updated portfolio that will reflect the nature of our services. You will soon get exposed to the updated logo that symbolizes our mission. Stay tuned.

If you are looking for a reputable company to lead you through every stage of product development, we are here to facilitate your journey!