GDG DevFest Ukraine 2017
We do our best to improve and evolve constantly. Our colleagues keep updating their knowledge and broadening their skill sets at different targeting events. This autumn once again 2 of our Android developers took advantage of GDG DevFest Ukraine 2017 held on 13-14 October in the picturesque city of Lviv.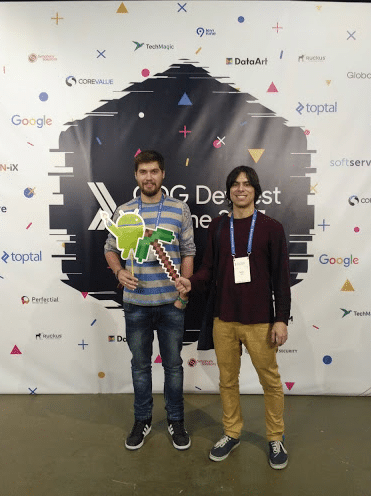 This technological conference has recently turned into one of the grandest Google conferences not only in Ukraine but also far beyond – covering both Central and Eastern parts of Europe. About 900 business representatives from 2 dozens of countries attended this event.
We had a lot of expectations from this meeting and were looking forward to hearing about the frameworks and architectures that would improve the quality of the code and optimize the development time.
It was the speech "Architecture Components. The one that got away" by Yonatan Levin (KolGene, Israel) that we enjoyed the most as we found it very empowering. He shared openly about the pitfalls and success stories he had while developing his product and running the company.
The best architecture is the one that you can easily understand, explain to others and rapidly iterate over new features with minimal code refactoring.

Yonatan Levin, KalGene ("Architecture Components. The one that got  away")
Moreover, we were able to delve into the sea of Android, Cloud, and Web information.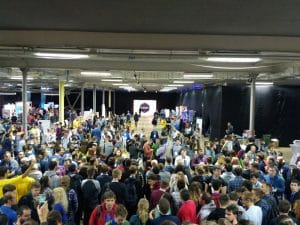 We enjoyed observing high expertise of the speakers from giants such as Google, Amazon, Twilio, and Intel and witnessing their very experience-based talks.
DevFest ExpoArea with smart home systems and Internet of things along with other devices did not go unnoticed either. We were able to test the VR glasses facilitating furniture selection. Trying on a safety bicycle helmet that vibrates on the side of approaching cars was also very impressive.
Overall, the event featured a warm atmosphere of networking created by like-minded professionals passionate about their contribution to the future of IT developments.
You can savor the best moments with us by watching the video below.
To sum up, we have learned a lot of new approaches and techniques we can't wait to put into practice to make our applications even better. For example, we are planning to implement application encryption for minimizing risks of its illegal copying. If you are interested in this and so much more, check out how you can benefit from our services here in Mobile Development.
So, in case you have some brilliant ideas and you are looking for a highly qualified and experienced company to make them a reality, we are here for you.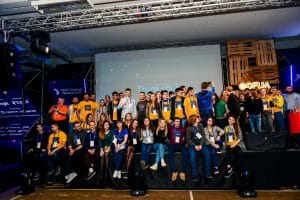 P.S. This autumn we also visited Web Summit 2017 in Lisbon. Follow us to see our insights and most prominent ideas.