Attract Group at Lviv PM Day
Indeed, the field of web project management requires never-ending  self-development.
To this end, our team (Oleg Melnyk and Yaroslav Rotar) just spent two days at the 6th annual conference "Lviv PM day" in Lviv, Ukraine. The conference included project managers and team leads from all over Ukraine.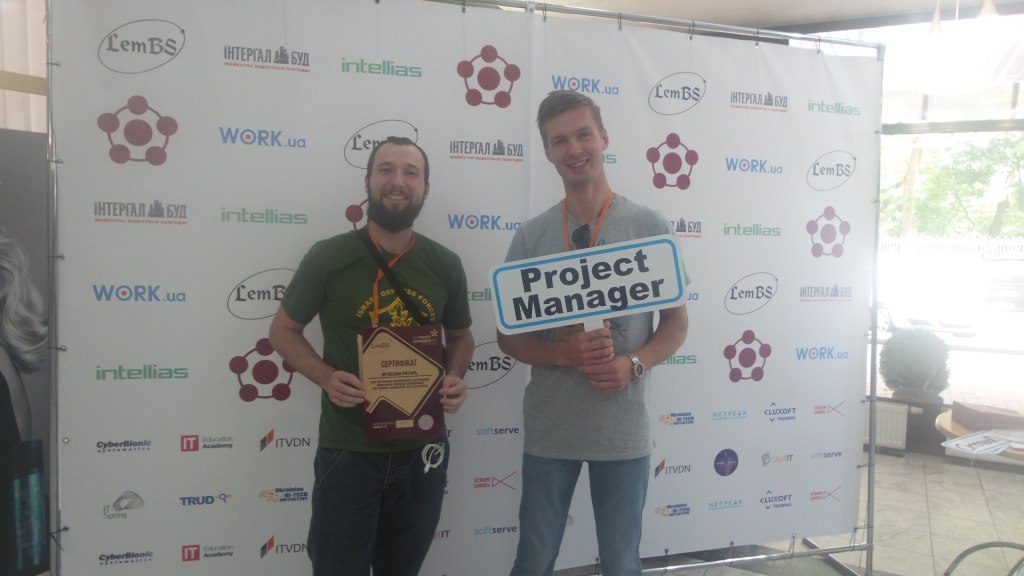 Upon arrival at the conference, we were greeted by organizers, who gave us conference materials and our attendee badges. The conference consisted of four streams: Project Management (PM), PM-practice model, Agile methodologies and master classes. Each seminar opened up something new in project management and also worked to change attitudes regarding today's established methodology.
One of the first seminars featured speaker Dmitry Efimenko. The topic wasn't an essential one – Productonomikon. Dmitry told us in detail how managers can avoid "killing" their projects. He used very funny pictures and jokes to prove his points. Dmitry's "bad advice" was very colorful and informative.
One more speaker, Olga Chihiro, presented a very soft and positive female approach to managing remote teams. Olga was able to show us not only how to properly lead the project to its successful completion with remote management, but also how not to forget about our own life and personal interests.
Dmitry Gorin and Andrey Umansky took us to a new level of perception retrospectives. Their seminar "Retrospective: Advance mode" demonstrated a new technique of retrospective analysis in IT commands. Our team especially liked the approaches: Cool Wall, 4 l, Lean Coffee and "Circles". Special thanks to Andrew Matviychuk who shared information regarding approaches to standardization of processes. He opened for us a new knowledge source – agilescaling.org portal. The usefulness of this site for projects which are in the process of scaling is priceless.
The most memorable seminar was presented by Dov Nimrac. Dov is a speaker with 25+ years of experience in IT and experience of military projects. He was able to convey to us a completely different look for such familiar terms such as Agile and Waterfall. Dov showed us how Agile and Waterfall must be used at the right time and in the right place. He also showed us its selection criteria for extending one or another technology project management metrics depending on the project-team size, timing, budget, etc. Thank you, Dov!
Generally, the conference was held under the banner of "eternal confrontation flexible and heavy methodologies." The question of the proper use of the correct methodology was raised at the roundtable in several sometimes stormy discussions. Everybody agreed that there is no a single right answer to this question and every project requires a unique approach.
These two days were truly useful and jam-packed with information and experience. And to top it off we were able to get to one of the events of the Festival of electronic music-German DJ Markus Schultz at the famous Arena Lviv! It was also the cool event and we could take some rest after a busy Lviv PM Day.
We hated to leave this charming historic town but had to return to Odessa and to apply the acquired knowledge in practice.