Customer
a UK startup founder who is highly experienced in digital project management and managing a variety of concurrent projects on various online platforms, including mobile and hologram technologies.
Background
With extensive experience in holo ads, our client understood that hologram advertising is redefining marketing perspectives and revolutionizing the business approach. The out-of-home ads industry is shifting from trite billboards to digital screens. Holograms are one of the technologies that are driving this transition. So, there came an idea to create an advertising marketplace for selling holo ads for brands with a very sophisticated target audience segmentation, calculation, and tracking. The tool had to help him save costs, start his own online business and optimize his working processes.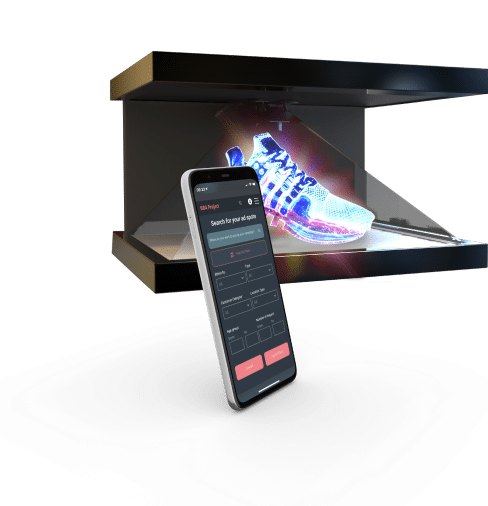 Web Solution
We have developed a website with an admin panel and two mobile applications. The site provides three user roles: agency/brand, location owner, and admin (investor).

The Agency/brand accounts allow them to view, select, book, and track their advertising points. Location owners have the ability to track all advertising in their location and income while Admins can track the income.
Mobile Solution
The apps provide three roles: agency/brand, location owner and admin (investor).
Check Out Design Presention on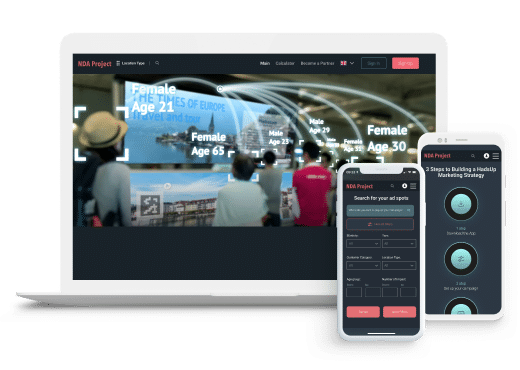 Business Tasks We Have Solved
---
The digital marketplace allows eliminating unnecessary paperwork and calls.
See Our Works
---
Selling advertisements has become easier and more efficient with the marketplace and a cost calculator.
See Our Works
---
The system allowed transforming the offline business to the online one.
See Our Works
Got a Business Task to Solve?
Let's discuss the digital solution!
Featured Modules
Dashboard
It allows managing all created campaigns and tracking the money turnover.
Search Locations
The location finding module allows finding the most appropriate location and advertising spots.
Location Info
The location module helps get more information about each location.
My campaigns
The My Campaign Tab lets you manage all created campaigns and get the info about each of them.
Calculator
The Calculator allows calculating the number of targeted audiences within the budget and vice versa.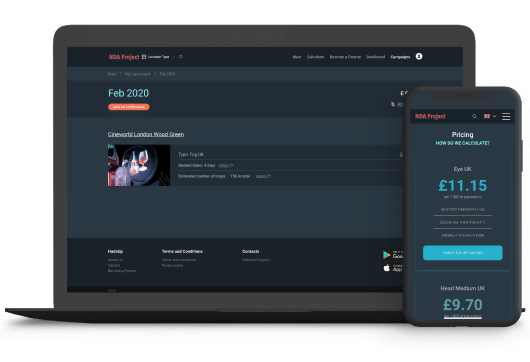 Other modules
Guest Modes
Profiles
Booking System
Moderation System
Finances
Reports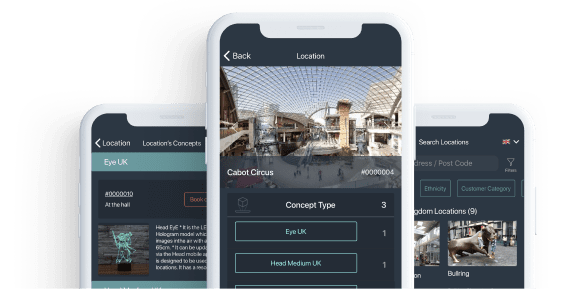 Core Technologies Used
Front-End:- Angular Universal, Angular 7
IOS: Swift 5, RxSwift, MVVM.
Android: Kotlin, RxKotlin, MVVM.
Results


The customer has had success in the seed round investment and project is expanding.
3 months of development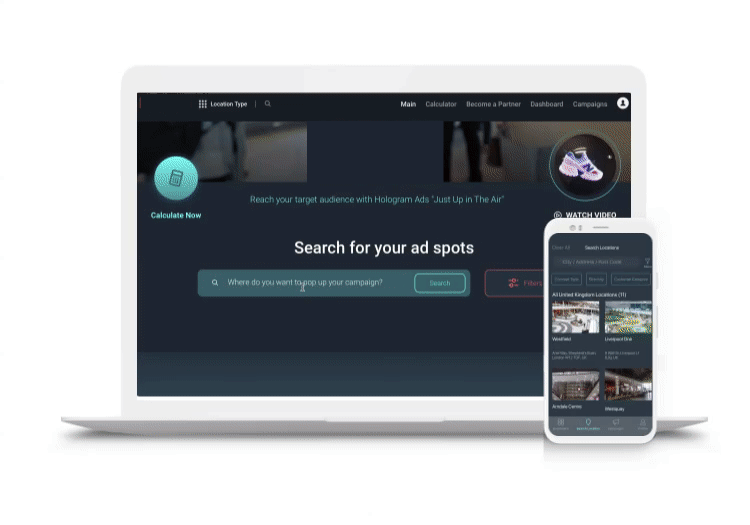 Got an idea to create a project in the Advertisement Industry?
Contact us, and we will develop it into a business opportunity.
Submitted Successfully!
Thank you, we will get back to you as soon as possible.
Make sure to check your spam folder
Let's Stay Connected,
Follow us: