Technology is developing at a breakneck pace, transforming the concept of medical care. Hospitals, pharmacies, and labs use modern software to streamline workflows, reinforce security, and improve services. Discover the key avenues of innovation and the benefits they bring.
Advantages of Healthcare Software Solutions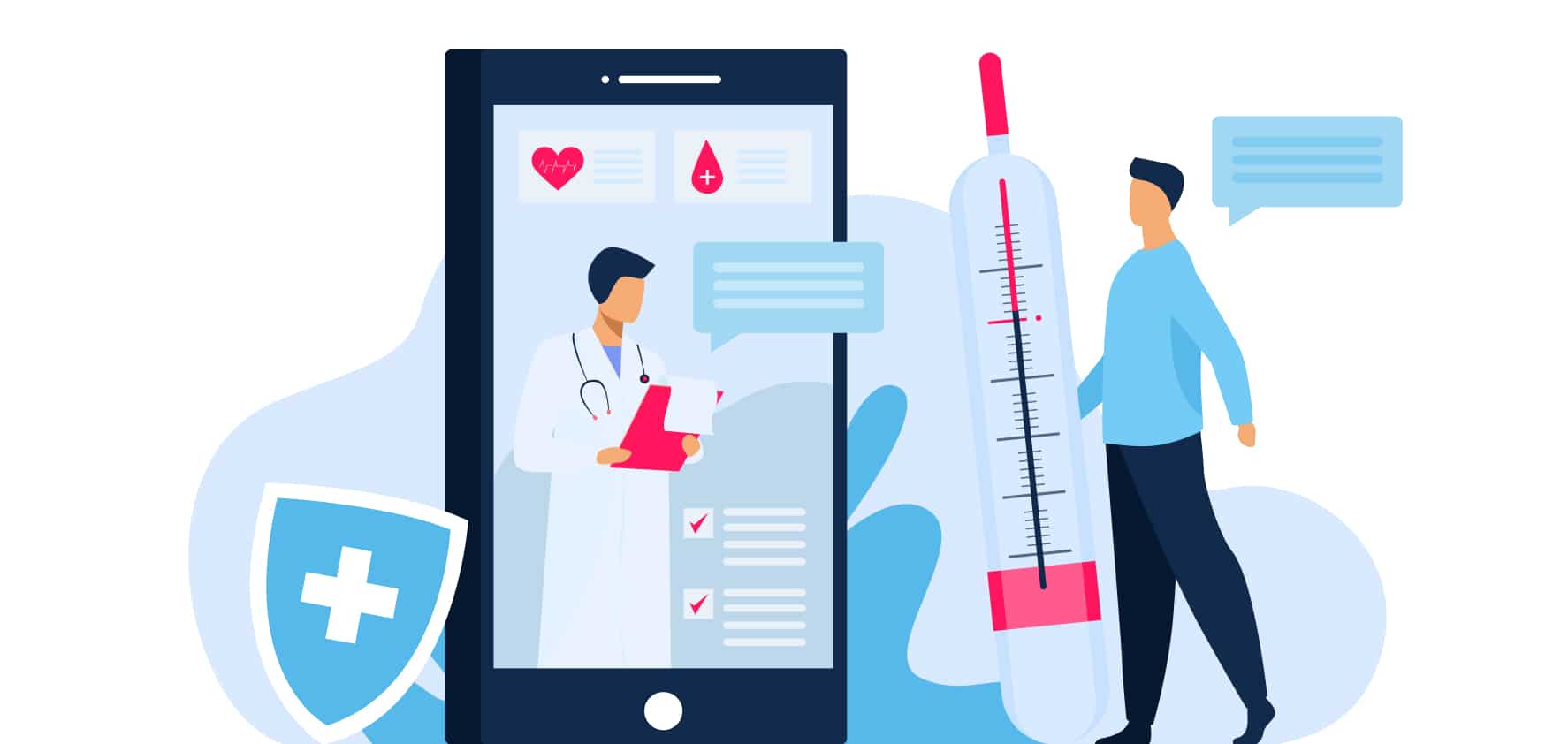 Tailor-made apps can refine any aspect of medical services. Professionals need to comply with demanding regulations, juggle in-house processes, and meet evolving expectations on a daily basis. Here are five benefits of custom healthcare solutions that inspire so many companies to develop bespoke systems.
1

Efficient Cooperation and Teamwork

Custom healthcare solutions allow experts within a department, clinic, city, or even around the world to collaborate. This creates a global professional community where communication is unhindered and knowledge is shared freely.
2

Personalization of Care

Patients in the 21st century expect personalized services. They want to understand their health on their own terms but receive doctor input at the same time. This is why health apps, at-home testing kits, and telemedicine are increasingly popular. Meanwhile, modern booking systems offer unprecedented convenience to patients and staff.
3

Simplified Operations

All medical devices used in hospitals require regular maintenance, precise calibration, and timely repair. When in-house processes are streamlined, staff can focus on patient care. They are no longer distracted by equipment management issues, as maintenance software enables efficient monitoring.
4

Enhanced Security

The best apps are built in compliance with the industry standards. These custom healthcare software solutions guarantee that sensitive personal data stays secure and confidential at all times. For example, in the US, the HIPAA and the NHS are two landmark regulatory systems protecting patient data. To be approved, an app must comply with Open Web Application Security Project standards, and other certification requirements are stringent.
Types of Custom Healthcare Solutions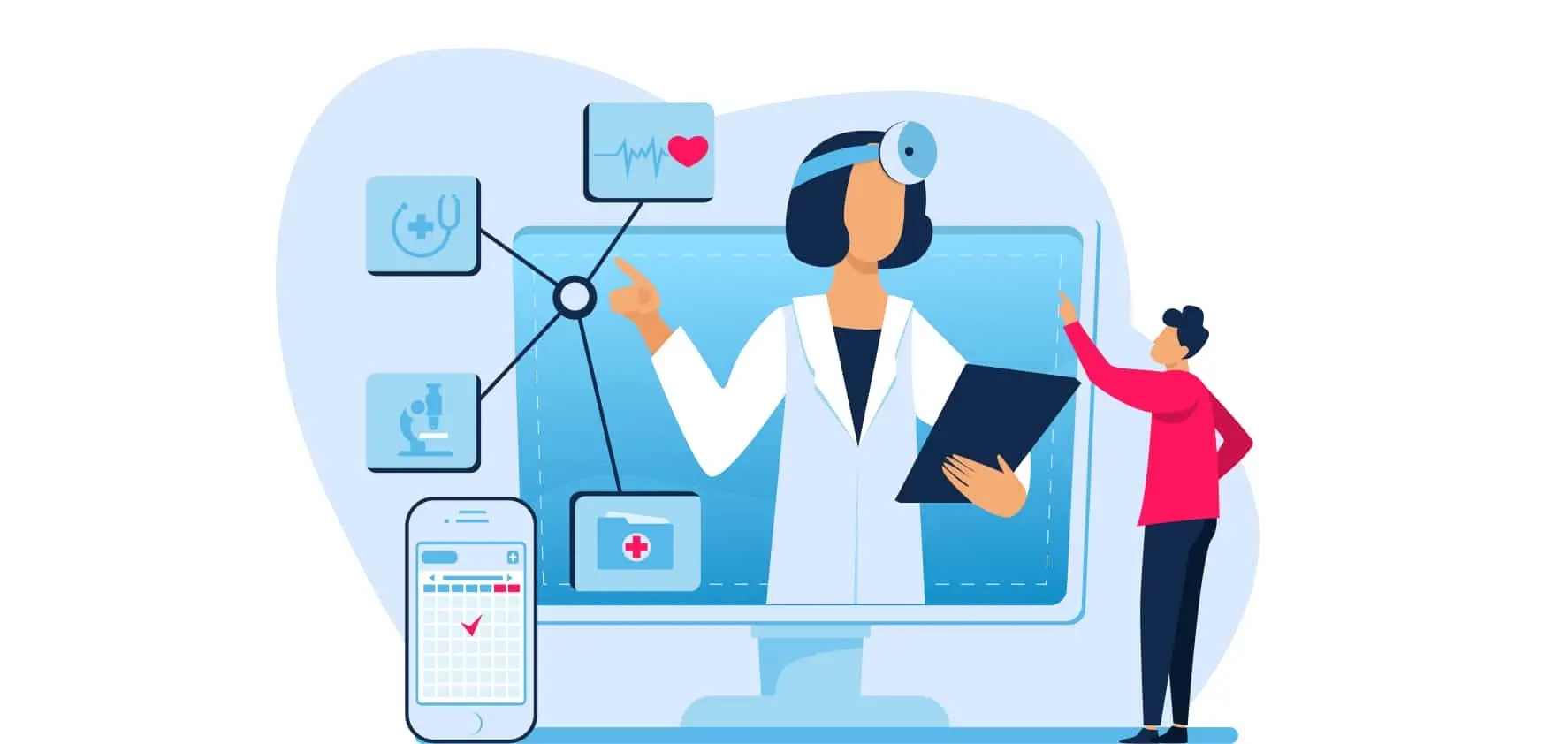 Discover 10 exciting software solutions. Different aspects of healthcare, from record-keeping to diagnostics, are being transformed and upgraded through these technologies. Today, they are evolving rapidly, and the demand is only growing.
1

Electronic Health Records

Secure platforms like the Clinicsoft CRM expedite the collection, storage, and management of patient data. EHR software contains personal details, medication, and medical charts. It is secure and may only be used by authorized personnel. As a result, patient care is streamlined across departments within a hospital.

Have a need to develop a healthcare app/site?
Drop us a line and let's discuss your idea.
2

Diagnosis Systems

Now, professionals can share information automatically in real-time. This facilitates holistic analysis and collaboration, increasing the speed and accuracy of diagnosis in the hospital setting. Different professionals may enter their diagnoses for the same patient simultaneously. For example, the Generic Human Disease Ontology (GHDO) is based on this principle.
3

Imaging and Visualization

CT scans, MRIs, and other imaging techniques are now more accurate thanks to digital visualizations. Software for telesurgery and planning allows professionals to evaluate body systems in real-time and make accurate decisions.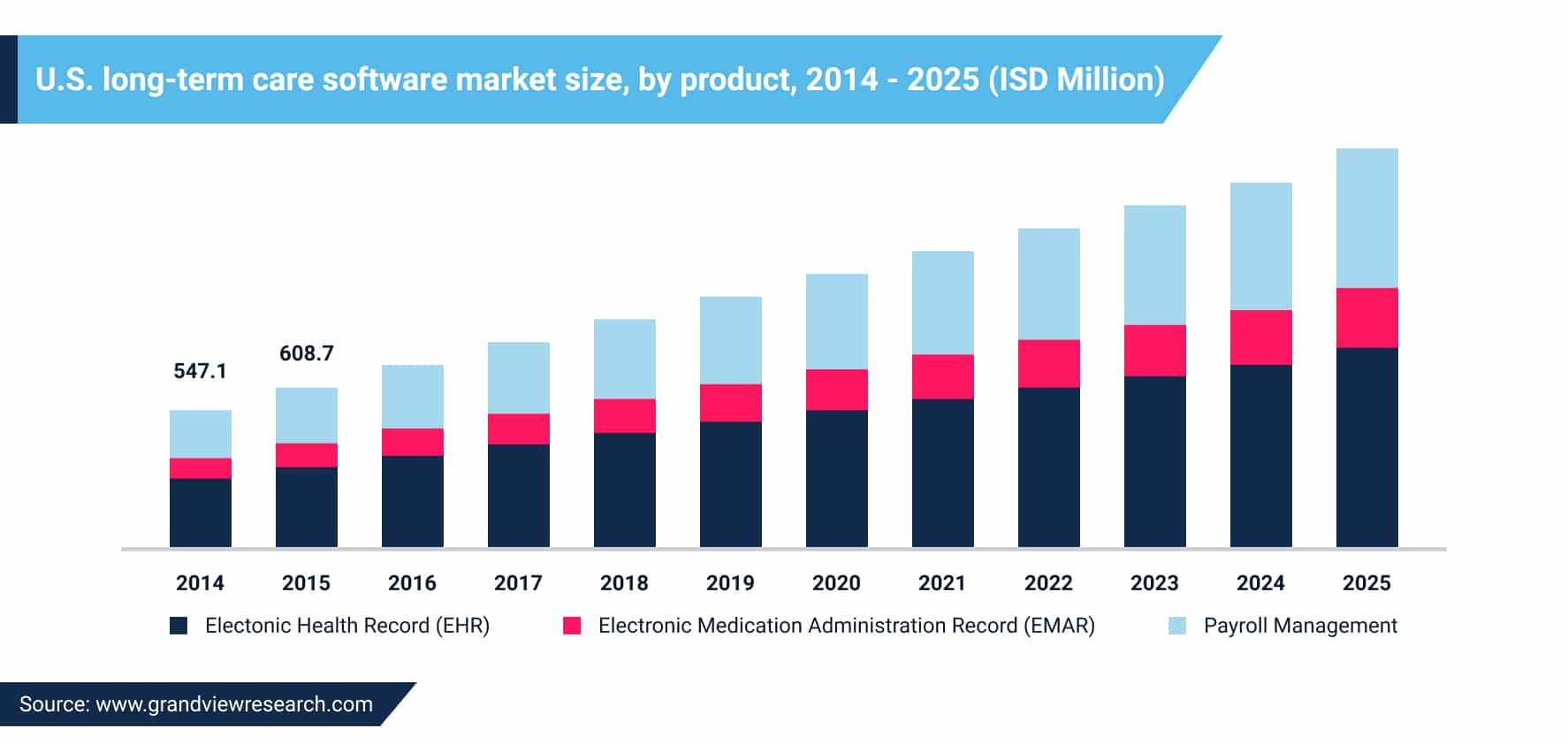 4

mHealth Solutions

Custom apps can facilitate any facet of healthcare. Most solutions are either mobile-focused or mobile-enabled, so portable technology is at their core. This software can serve diverse purposes — from coordination of care to the provision of remote diagnostics.
5

Electronic Prescriptions Systems

Now, doctors communicate with pharmacies directly through the software. Thanks to digitized prescriptions, the provision of medications is more efficient and record-filing is more accurate, while patient safety is boosted. There are also real-time integrations with drugstores and pharmacies to provide patients with the subscribed drugs and pills.
6

Appointment Scheduling

When appointments are scheduled online, this minimizes waiting times and maximizes staff efficiency. Patients can log in to their platform and have their appointment scheduled immediately. The systems also allow canceling and rescheduling.
7

Medical Device Software

Developers can now create the software as a medical device (SaMD). As the term suggests, such apps are devices on their own. These comprehensive solutions are used for diagnostics, prevention, treatment, and modernization. They streamline procedures and facilitate the delivery of care. They may be installed on smartphones, tablets, PCs, and laptops.
8

Medical Equipment Management

Through a single IT system, hospital staff can monitor functionality and schedule maintenance of their equipment. All devices are classified for enhanced convenience, and downtime is reduced.
9

Hospital Management Software

This software facilitates service quality assessment. Administrators may monitor the workflow of employees and evaluate their performance. This results in streamlined operations, enhanced administration, better patient care, and higher revenues.
10

Medical Research

State-of-the-art research platforms may serve as a repository of medical journals. Integration with EHRs allows users to reference patient files.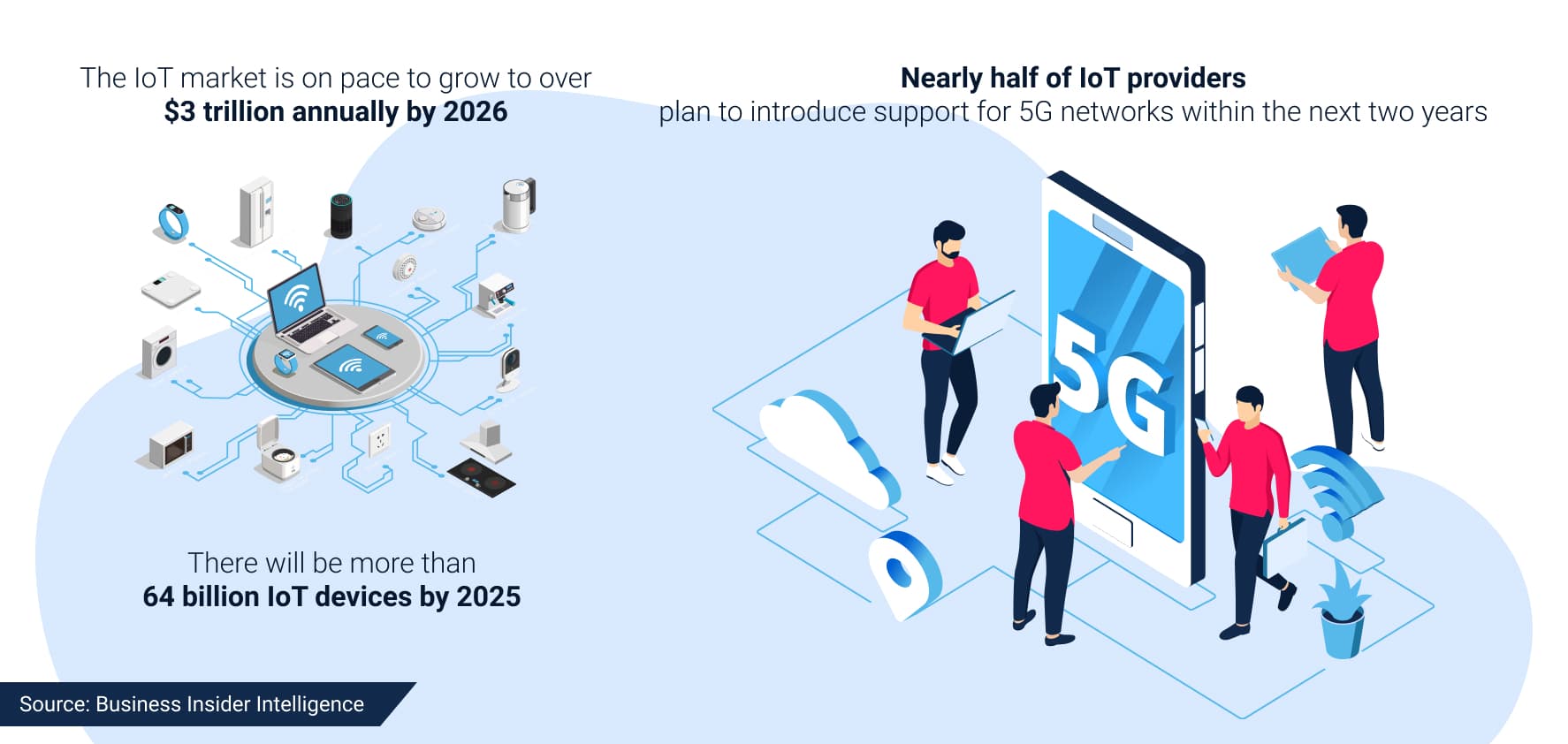 Tips for Development of Custom Healthcare Software Solutions
Companies should only hire professionals. Developers must be adept at creating medical software. These five tips will help you hire a team whose work will not disappoint.
1

Check the Provider's Background

Companies intending to outsource healthcare software development should look for providers with a proven track record. Examine the candidate's portfolio closely. Check their Clutch rating. You can also find clients they have interacted with via LinkedIn.

Have a need to develop a healthcare app/site?
Drop us a line and let's discuss your idea.
2

Check How Their Workflow Is Structured

Find out about their workflow and communication with clients. How are developers assigned to projects? The style of the provider should match your company's administration style.
3

Be Wary of Extremely Low Prices

Cutting-edge software cannot be dirt cheap. Prioritize results rather than slashed costs. Quotes that are extremely cheap should raise suspicion. In this domain, quality is worth paying for.
4

Check Their Thoroughness

Customers need to be sure their needs are being fully met. Does the developer thoroughly adhere to your requirements? A reliable provider will not agree with all of the customers' demands before examining them closely.
5

Make Sure Updates Are Regular

Your custom healthcare software development team should provide updates and demos. Customers need to stay informed about the progress of their project. They should also be proactive in communication with the team.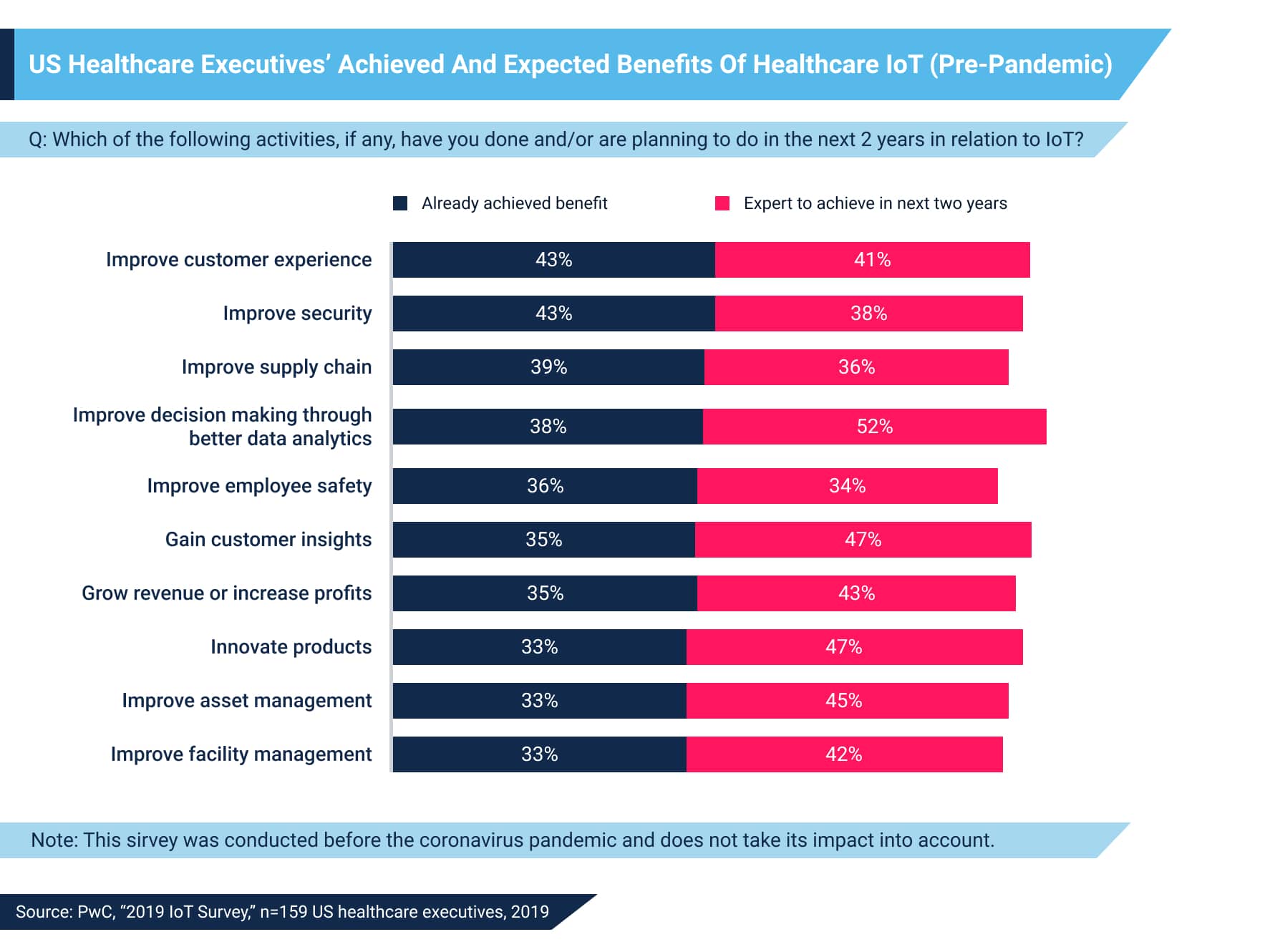 Our Experience
Attract Group develops fully-featured custom healthcare software solutions that are more than projects. They allow customers to discover new opportunities, cut costs, respond to challenges, and propel their business forward.
We take pride in our reputation, high-quality service, and long-term collaboration with customers. Attract Group believes in the power of teamwork. We build trust by being open about every stage in custom healthcare software development. Here are some of our latest projects in the field.
1

Clinicsoft: A CRM for the Healthcare Industry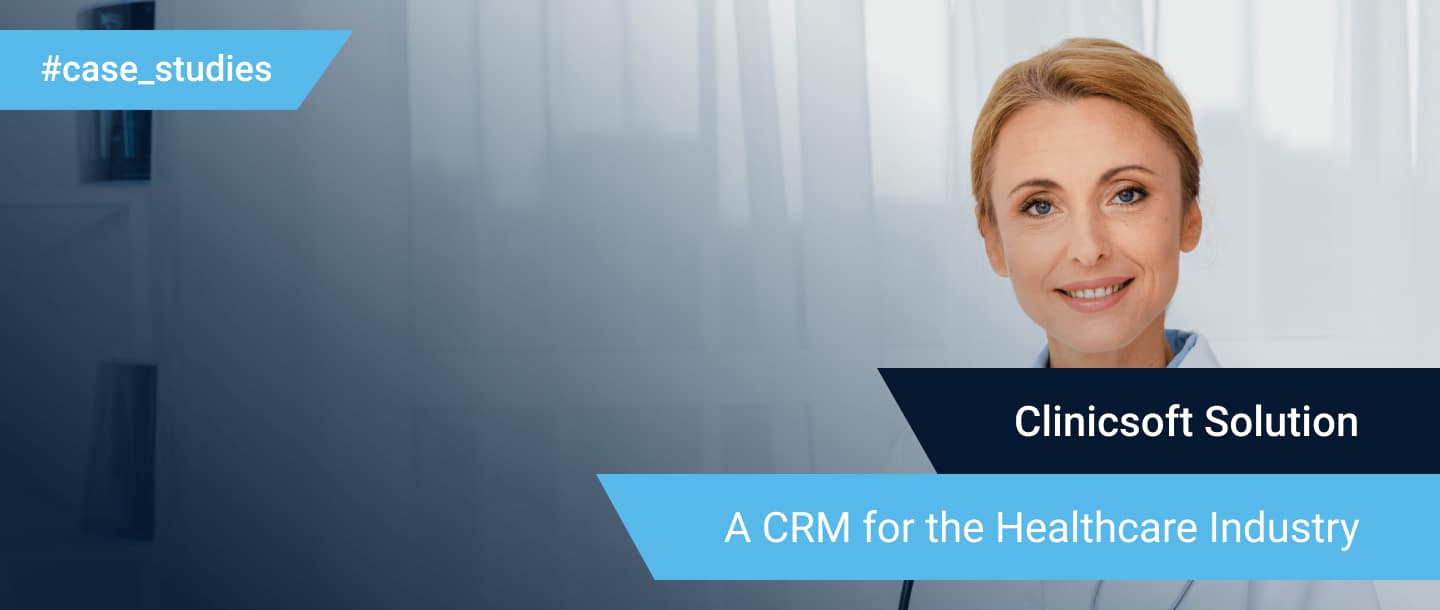 A CRM for the medical and healthcare industry and related sectors. It helps optimize the processes and provide high-quality care for patients while eliminating human errors. It is an intuitive customer relations management system (CRM) with the ERP and HRM modules to make it fully customizable and fit the typical needs of any hospital or clinic.The system provides visual information and stores all the required patients' and doctors' information in one place.Check Case Study
Medical institutions in South Africa face multiple challenges, including human error, paperwork overload, and the need to juggle several systems. Our software is an efficient solution, as it automates and optimizes the client's workflow.
This flexible and intuitive CRM stores and processes data concerning patients, personnel, inventory, and finance management. It has ERP and HRM modules and offers convenient customization to suit the needs of any institution. Billing and payments are easy to track, and staff can ensure all the necessary medication and equipment are on hand.
Now, all patient and doctor information, including visual, may be accessed from one place. The system eliminates the need to employ a dedicated specialist to manage appointments. In addition to lower costs, the benefits include:
Patient retention due to the flexibility and convenience of the system;
Process improvement as the system replaces a large share of paperwork;
Unified management of managerial tasks.
2

Blue Moon Apps for iOS and Android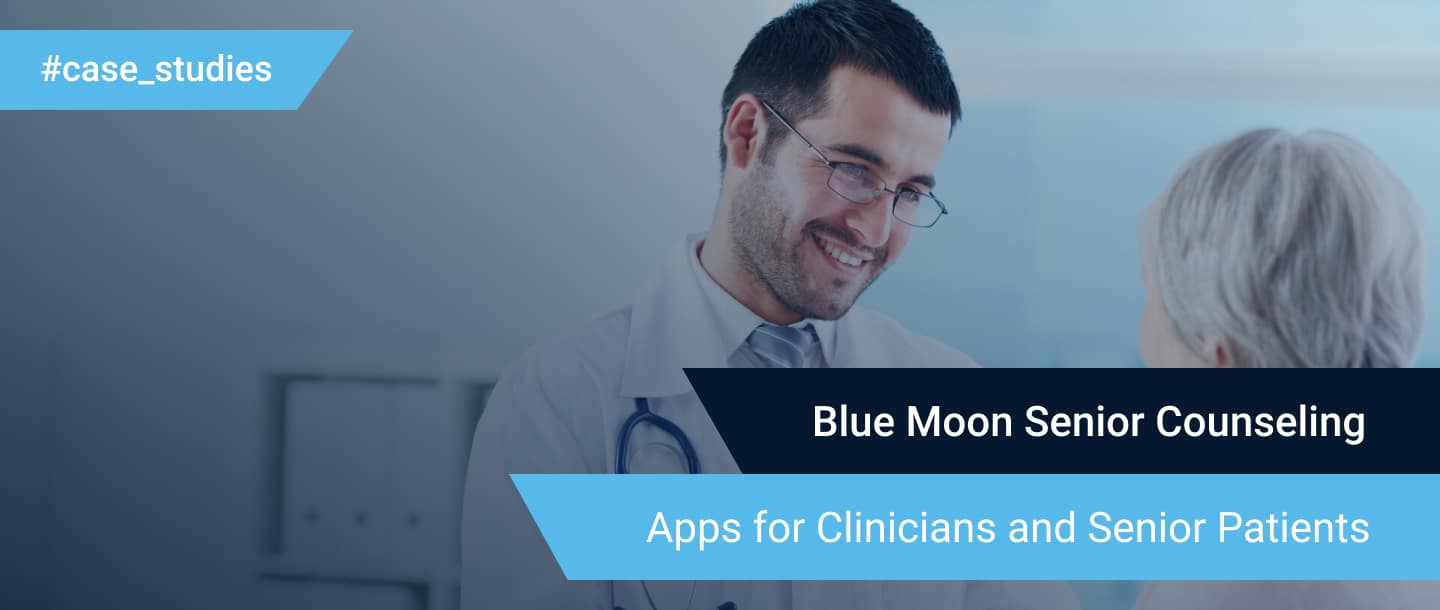 iOS and Android applications to connect mental health doctors with the referred senior patients for in-home counseling automatically. Implemented platform processes all the patients automatically. All patients when entered into the system get automatically notified of all the clinicians in the area of the case. Similar to the Uber model, they can accept or decline a patient.Check Case Study
Until recently, the process of connecting seniors to clinicians was manual. A dedicated employee would call the local clinicians to find a suitable professional for each patient. The process was laborious and time-consuming. Our app has allowed the client to successfully overcome this challenge.
These software solutions connect medical professionals with their senior patients for in-home counseling. As matching is automatic, the apps ensure accuracy while eliminating the need for lengthy manual assigning. Once a patient enters the system, they are notified of all available clinicians in their area. The system is similar to Uber, as clinicians decide which patients to accept.
3

Bausey Telemedicine Web App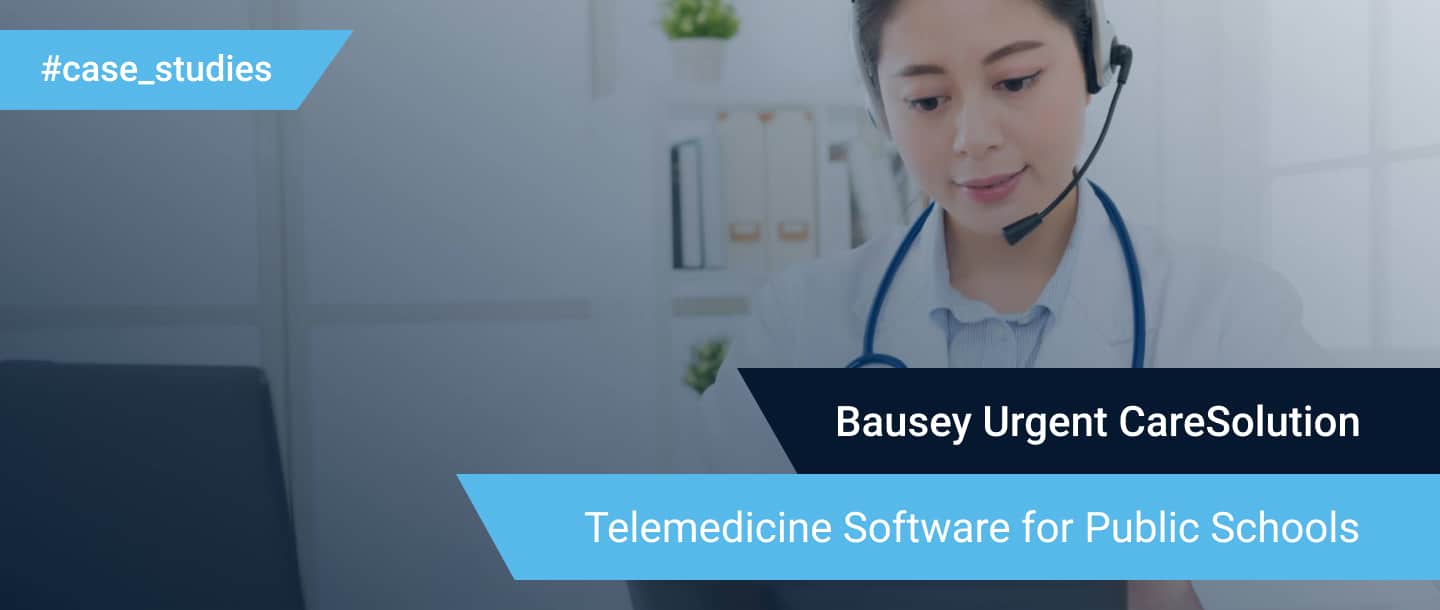 iOS and Android applications to connect mental health doctors with the referred senior patients for in-home counseling automatically. Implemented platform processes all the patients automatically. All patients when entered into the system get automatically notified of all the clinicians in the area of the case. Similar to the Uber model, they can accept or decline a patient.Check Case Study
This telemedicine application connects New Orleans schools with healthcare experts to meet their urgent needs. A school nurse may easily reach out to doctors in the area, making appointments and video calls when necessary. Our company was able to develop a custom healthcare solution with five key modules:
A dashboard calendar allowing immediate contact between medical professionals and patients;
Audio and video calls for first aid and scheduling of further appointments when necessary;
Real-time chat for seamless communication with doctors, including sending attachments;
Online appointments that save time and are easy to track;
Surveys allowing patients to rate their doctors, which boosts trust.
Other features like patient profiles and visit history, doctors' appointment lists, survey analytics, and access restrictions for different roles (super admin/nurse/doctor) ensure smooth communication between the professionals.
Final Thoughts
Institutions need to adapt to the modern digital landscape. Professional software allows them to ride the wave of innovations to enhance the quality of their services, visitor experience, and profitability. From mHealth apps to telemedicine to hospital CRMs, the range of opportunities is spectacular. Custom medical software development brings undeniable benefits to hospitals, clinics, pharmacies, and labs.
Extensive expertise allows Attract Group to produce software that meets the evolving needs of healthcare providers today. This explains its five-star rating on Clutch and Goodfirms. Our custom medical solutions are spot-on, and they offer an impressive cost-to-value ratio. Contact us for a free quote today.
Have a need to develop a healthcare app/site?
Drop us a line and let's discuss your idea.