Flutter App Development Services
As a Flutter app development company, we specialize in solutions for iOS and Android applications. New powerful cross-platform native-like mobile apps are time and cost efficient solutions to help your business grow.
Get a Free Estimate
Our Awards
Attract Group Provides
UI/UX Design for Cross-platform Apps
We build prototypes and user interfaces, making sure that the app looks native and convenient.
Custom Flutter Apps From Scratch
We build cross-platform mobile apps for all kinds of mobile devices from scratch.
App Maintenance and Support
We continue to support our clients' products after launch. We carry out maintenance and upgrades.
Our Flutter projects
From the idea conception to a market launch, we will support you on every stage and provide the best user experience for the end users.
J&H Tackle
E-commerce/Retail
Results
The store turned out to be a success. User-friendly interface, fast loading, and automation together with the owner's business approach helped the platform to take off. The online platform has brought him good revenue and customer loyalty far beyond his native city.
Marvellous Babysitting
On-demand services
Results
The app has been released and gained a lot of traction and trust with the users both nannies and parents. The user database is progressively expanding even though the apps are aimed at London, Bath, and the closest neighbourhood.
Blue Moon
Healthcare/Telemedicine
Results
The applications have been released and can be found in the corresponding app stores.
At the moment, the client is increasing the audience and is working on promoting the applications.
Flustr
Video Streaming
Results
Succesful release, positive feedback from user. Over 2k users with minimal marketing investments.
Launch Application
Faster and Cheaper
Faster Development
Using cross-platform technologies accelerates the development process by 70%. Flutter app development services allow creating a single codebase for two native platforms: Android and iOS simultaneously.
Reduced Budget
In case of flutter apps development, you don't need 2 separate native developers, you can hire only 1 Flutter mobile app developer, which significantly reduces costs.
More Benefits
Of Flutter App Development
Native Performance
Flutter libraries, components, and widgets allow recreating the look and feel of iOS & Android native apps.
High Stability
The engine of Flutter was built to endure high loads of even very complex platforms like video streaming without compromising on the quality and speed on multiple platforms.
Easy Maintenance
A Flutter developer can support the apps easier due to a single code base.
Why Choose Attract Group
as a Flutter Mobile App Development Company
From the idea conception to a market launch, we will support you on every stage and provide the best user experience for the end users.
Dedicated Team
We as a Flutter application development company provide top-rated Flutter developers to create, update, and support your Flutter apps.
Great User Experience
Our in-house UX/UI designers create an intuitive interface for your with the native touch and feel.
Flexible Pricing Models
Our Flutter app development company gives you a few pricing models - fixed and time & material.
Start Your Flutter Project Now
Contact us to launch your product fast and on budget
Contact Us
Flutter Development Process
The Flutter Mobile App Development Services Life Cycle enables timely, synchronized, and up-to-code execution at every 2-week sprint.
1. Analyze
Following a deep business analysis, we define your business goals, expectations, and suggest problem-solving steps.
2. Plan
You get a detailed specification/estimation/module breakdown with the benefits.
3. Design
Based on the research, you get the optimal architecture and UX/UI design to approve.
4. Develop
Our Flutter app developer creates a single code base for the 2 apps simultaneously.
5. Test & Integrate
Our Flutter app development company performs thorough tests of all the modules against the requirements.
6. Evolve
After we have built Flutter apps and released them to the stores or to the client, the product is elaborated or expanded based on the customer's feedback and business requirement.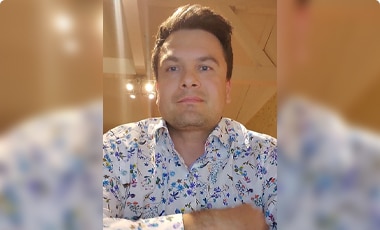 Aleks Ilnitskiy
Owner of Beqa Lagoon Resort
Attract Group redesigned, added new features, and integrated a booking engine along with content creation & SEO. They're a team of experts that works well with minimal guidance and details due to effective communication through their project manager.
Check Case Study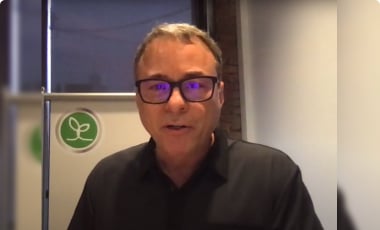 Eddie Stone
Founder and CEO of Touchstone Essentials
The Attract Group team is technically capable and is a valuable strategic partner that can help create and implement growth strategies for any business.
Check Case Study
Start Your New Flutter Project Now
Contact us to launch your product fast and on budget
Submitted Successfully!
Thank you, we will get back to you as soon as possible.
Make sure to check your spam folder
Let's Stay Connected,
Follow us:
Frequently Asked Questions
What Are the Main Benefits of Flutter Development Services?
Mobile applications built with Flutter provide numerous benefits and enhance the app development process. The Flutter app development company has many advantages over its rivals. These benefits are built into the programming language and the collection of development tools, allowing the Flutter app to address problems that other languages are incapable of handling.
Flutter app development is a better choice because of aspects like the elimination of the Javascript bridge to interface with OEM widgets, a very attractive user interface, the usage of the Dart programming language, and inherent UI elements for native Android/iOS development.
Finding the best flutter app development companies for your business can be difficult in a world where developers sprout like mushrooms. If you want a flutter-based app for your business, you need to find reputable flutter app developers that have experience and knowledge in the technology. Hire Flutter app developers if you want the best experience.
What Is Flutter?
Google's Flutter is an open-source framework for developing mobile applications. It also helps to create cross-platform mobile apps (in iOS and Android).
Using the same code base, you can use it to create applications for iOS and Android that seem native. It comes fully equipped with a framework, widgets, and tools that let programmers create beautiful, quick mobile apps.
According to experts, Flutter is a portable user interface framework that can be used across the web, mobile, desktop, and embedded devices from a single codebase.
What Is Flutter Used for?
Mobile app developers use Flutter to create beautiful UIs. The Flutter framework also enables programmers to create mobile apps quickly. It is a great option because cost-effective mobile apps can be developed quickly. Designers can also deliver their unique design concepts with Flutter.
Furthermore, developers can create 2D mobile apps for both Android and iOS using the Flutter framework. Creating apps with features like geolocation, camera, network, storage, third-party SDKs, and more is made quite easy with Flutter.
How Do I Pay for a Flutter Development Company If I Am in a Different Country?
The price of developing a Flutter app with a mobile app development company, as well as the cost of software development in general, varies by location.
Essentially, the highest hourly prices are often charged by Flutter app development companies in North America, whether they use the Flutter app or not, followed by Flutter developers in Western Europe and Australia.
To do this, both you and the Flutter app development agency must have the Flutter app. Any currency can be received and converted into the developer's local currency.
Does Flutter Reduce the Mobile App Development Cost?
The development process is quicker and less expensive when Flutter is used to create a working MVP or any other simple mobile app.
With Flutter, you can create full mobile apps for iOS and Android while also integrating native code in specific places. However, neither the development time nor the cost of the program will be reduced in this case.
In summary, if you choose to use Flutter for a basic app or MVP and want to target many mobile platforms, you can benefit from faster and less expensive app development. Native apps are also built separately for each operating system.
Is Flutter Only for UI?
Flutter makes it easy to build apps for the web, desktop, and embedded devices. Beautiful apps can be created by the Flutter development company and its Flutter developers using a single codebase.
Therefore, Flutter might be a major game-changer for businesses. Both its framework and custom software development will continue to advance rapidly.
What Language Is Flutter in?
The Flutter development company makes use of the 2011-released Dart programming language from Google. The Dart syntax is quite easy to understand. Additionally, it is quite simple for JavaScript or Java developers to use because it covers the majority of object-oriented ideas. Essentially, it is much easier to read than TypeScript and Flow's syntax.
Dart adds a collection of software packages that can help increase the capability of apps. As an example, it offers packages that make it easier for developers to access Firebase and create serverless apps. Dart can also work as a Just in Time (JIT) and an Ahead of Time (AOT) compiler for quicker performance.
Flutter can create some of its apps, including Stadia, using the Dart programming language. The Flutter framework is used by some companies, like the New York Times, to create mobile apps. Many of the major companies, including eBay, Square, Sonos, Alibaba, Capital One, and Tencent, are already creating apps with Flutter.
Developers can use Flutter development companies for native app development and web development, proving that it is not just for creating beautiful user interfaces.
The framework can also be used to create native cross-platform apps. Redux and the BLoC pattern are also supported for your app's reactivity. Flutter was ranked as one of the best developer frameworks in the most recent 2019 StackOverflow developer survey.
Can I Switch to You from Another Software Development Provider?
Yes. Let's outline how you can make that app development switch process as painless as possible with a few simple steps.
Check Your Contacts!
Do you own the source code for the app development project? Are the appropriate documents signed? Simple steps can be taken to solve the problem: be alert, check your Flutter app development contacts, and then double-check your contracts.
Evaluate Your Relationship Status
When switching Flutter app development companies, it's crucial to consider your relationship with your old mobile app development company. This is because, ideally, your previous developer will meet with your new Flutter mobile app development company to help with the transition process.
However, it's possible that this relationship has soured given that you're switching Flutter development companies. It's best to finish as much of the transition as you can in this scenario before informing your developer that you'll be switching to a new one.
Documentation and Assets of Flutter App Development services
Your former Flutter mobile app development company will be able to transfer the files and resources needed to go on working on your app, as well as respond to any queries your new developer may have about a general or cross-platform development process.

Now that you know how to make an app with Flutter, consider giving it a go, and hire a Flutter app developer today.