Maintenance & Support Services Model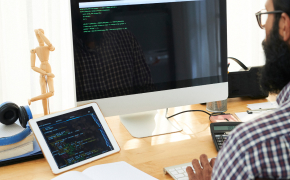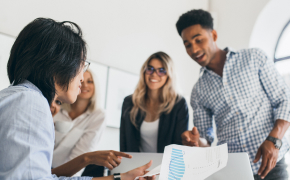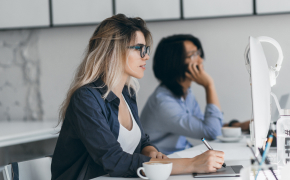 Support and Maintenance services may vary, and should be picked based on the parts of a project:
• Backend (DB with API)
• Backend Admin panel
• Mobile apps
• Frontend webapp
You can pick the following services:
Keeping technical knowledge about the project up to date
---
This means regardless of our internal teammates (developers/managers)
changes - we'll always hand over your project to our actual team members. And, let's say, in 10 years while having the maintenance contract with this clause active - we'll be aware of your project, its modules and functionality.
Adding a monitoring service
---
(Datadog) and acting each time we receive a notification from a
monitoring system. This is useful when the project is live. You/us should be aware of when the app goes offline and the reason for this (example: hosting providers could go offline). If we need additional engineer hours, you'll be told about this during the discovery.
Allocating engineer hours in case of emergency
---
If needed - we can reserve the hours amount and bill with a standard rate
2-3 hours/week usually more than enough for the product support if no change requests being discussed.
Setting up a backup/restore system
---
- for backend/API/DB.
Project recovery (manual): on-demand.
Performing a scheduled tech stack/platform check and update
---
We recommend doing this for each platform (backend/frontend/mobile)
each 3-4 months. Some use cases when it's required:
- Checking all programming languages, their frameworks, libraries, and tools used - whether a new version is available. Update if needed.
- Checking the latest iOS version available, update an app, and release a new version so the latest iOS will be supported.
- The same for all of the platforms.
- Short regression test after changes being made.
Additional requests/Changes of requests
---
- Adding new functionality not supported by the current codebase
- Improving performance and scalability.
- Speed optimization.
- etc.
Frequently Asked Questions
Regarding the Support&Maintenance collaboration services
What's The Cost To Maintain An App?
The budget needed for the maintenance services varies and depends heavily upon the level of needed support and app's critical features. Normally, the budget remains in the range between $500 and $1.500 a month.
What Are The Benefits Of App Maintenance?
App maintenance services ensure a number of benefits like enhancing the software libraries, perfecting user experience, technical improvements, regular app monitoring, cost saving, boosted Returns On Investments (ROIs), etc.:
- Cost savings and greater ROIs
- More predictability
- Flexibility
- Better Performance
- Global Scalability
- More demand Flaxibility
What Is The Process Of Mobile App Maintenance That Follows?
Mobile Mobile App Maintenance services include:
- Problem Analysis
- Performance monitoring along with management and quality assurance
- Preventive support
- Functionality enhancements
- Strategic upgrade
Do you sign NDA agreement?
Yes, we are comfortable signing legal contracts.
Why should I opt for app maintenance services?
These maintenance services ensure your product runs smoothly, its end-users get what they expect, and prevent potential financial losses for your business in the long run.
Keep Your Apps Up and Free of Failure
- Latest mobile OS versions
- Security updates
- New Functionality by Phone manufacturers (finger print scanning, camera features changes, face detection etc.)
- Hardware configuration changes and app scaling
- Bug search
Let's Make Your New Project Real
Our solutions encourage more sales and provide additional sources of income
Submitted Successfully!
Thank you, we will get back to you as soon as possible.
Make sure to check your spam folder
Let's Stay Connected,
Follow us: