Customer
A startup founder.
Background
The client was looking to build a mobile application that collects data from wearable devices via API and analyzes the data collected to help people improve their health with personalized recommendations. 
He has a blog on how to improve people's sleep quality. 
Solution
An MVP app has been developed that helps people to improve their sleep process.

This result is achieved by aggregating their sleep data into the app and getting healthy points like in a game.

We suggested using Flutter because this cross-platform technology allows cutting development costs and still achieving the required result.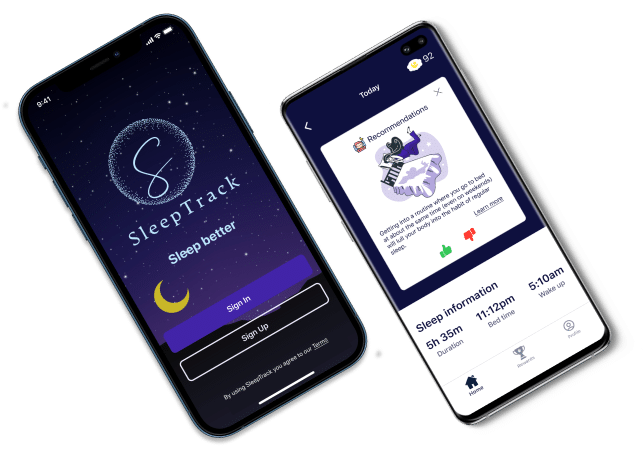 Business Tasks We Have Solved
---
The client creates a customer database for future business needs via the app.
See Our Works
---
The app allows sleep improvement opportunities. The gamification feature keeps users engaged.
See Our Works
Got a Business Task to Solve?
Let's discuss the digital solution!
Featured Modules
Manual Input
The solution will provide a user interface to allow users who don't have linked wearable devices to record/input their sleep/wake time manually on a daily basis.
Automated Data Transfer
For users that have wearable devices linked, the solution will read their sleep data via the Fitbit API on a daily basis.
Personalized Notifications
The solution sends out targeted sleep recommendations to end-users based on the analysis of their sleep data.
Gamification
Users can unlock their rewards based on their accumulated sleep points/sleep data, which boosts their engagement.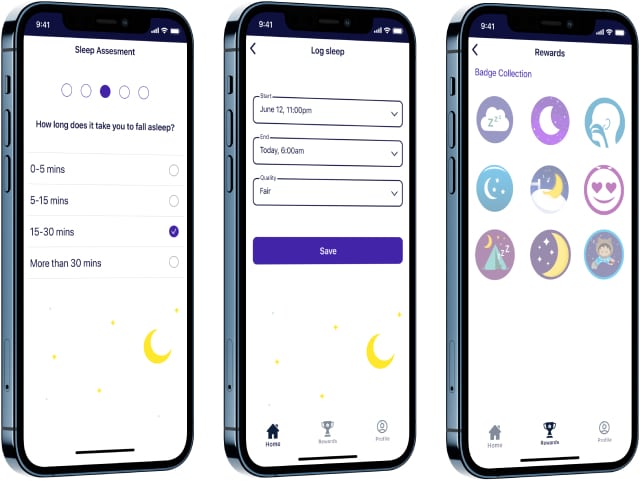 Other modules
Social media sharing
Sleep points tracking
Inviting friends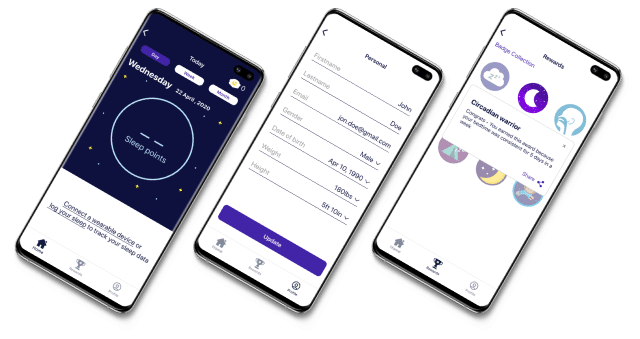 Core Technologies Used
Android: Flutter

IOS: Flutter

Web: React.js
Third-Party Integrations
FitBit API
Results
The client is testing the app with the first users.
Improvements are being made based on their feedback.
3 Months of development
Got an idea to create a project in the Healthcare/Telemedicine Industry?
Contact us, and we will develop it into a business opportunity.
Submitted Successfully!
Thank you, we will get back to you as soon as possible.
Make sure to check your spam folder
Let's Stay Connected,
Follow us: