Customer
Background
The team was looking for a development team and long-term support to add new features to the existing website. Their goal was to improve the user experience with the aim to retain the customers and increase the customer base as well as set up the statistics gathering to be able to monitor the progress and add new data-driven features. They were also looking to increase their revenues by boosting their sales.
Solution
As a result of our cooperation, the client received performance improvement (uploading speed increase) along with complicated bugs, crashes, and issues fixing.

We set up Google analytics for the client to measure the site performance in order to make data-driven decision.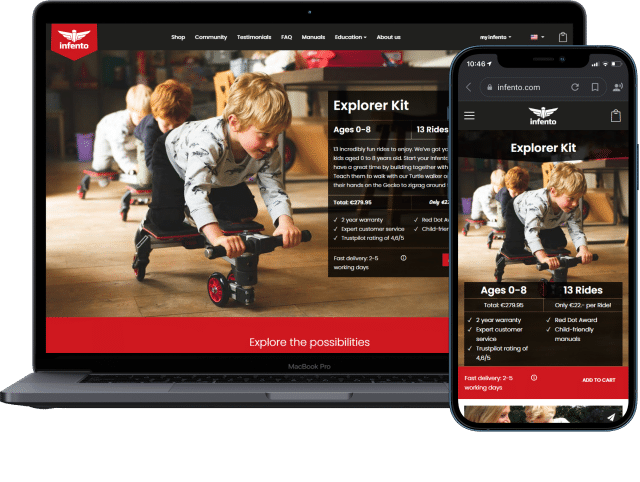 Business Tasks We Have Solved
Willing to Develop Your Own E-Commerce Project?
Let's get in touch to discuss the details.
Featured Modules
Personal Account Improvements
This enhanced account allows reviewing purchase history, download the docs, plan the kit upgrades, etc.
Currency Conversion
This feature helps customers from other countries plan their purchases in their native currency and keeps them at the site.
Online Invoicing
Invoicing automation allows avoiding mailing these docs and optimizes the billing process.
Export of Orders
This feature helps keep records and track the number of orders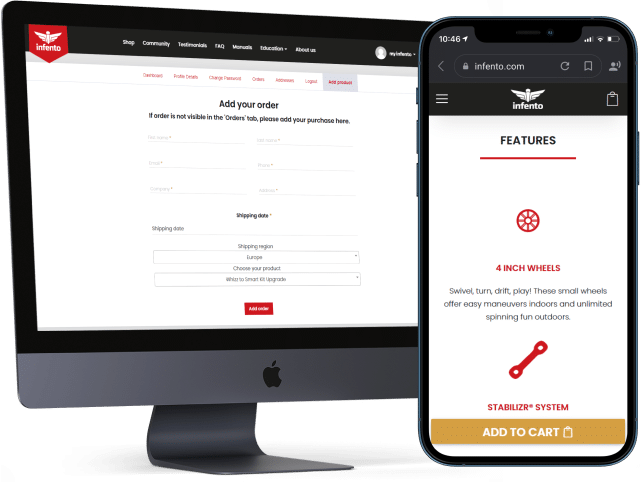 Other modules
My Infento account
Logo
Organizations purchases
Google Analytics Integration/Setup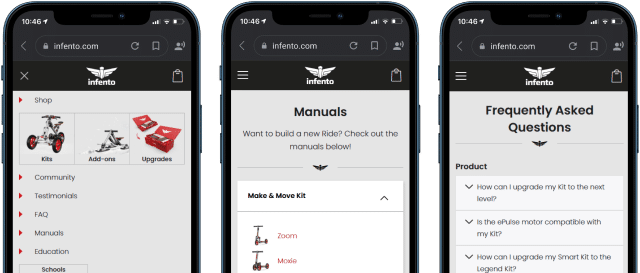 Core Technologies Used
Web: Wordpress, WooCommerce
Third-Party Integrations
Google Analytics, WP plugins
Results
The new features of the website have significantly improved customer experience and have led to broader visibility and revenue growth.
6 Months of development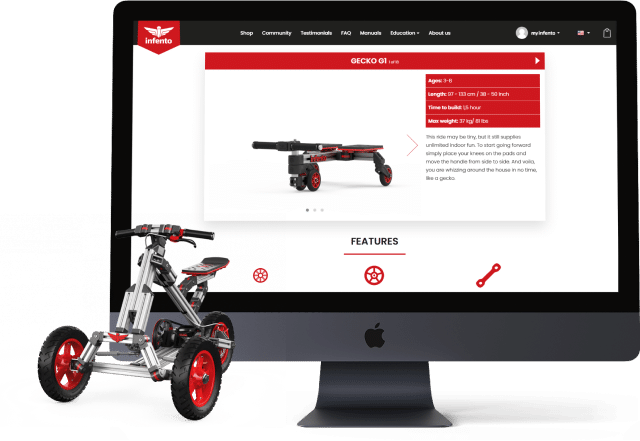 Got an idea to create a project in the E-commerce/Retail Industry?
Contact us, and we will develop it into a business opportunity.
Submitted Successfully!
Thank you, we will get back to you as soon as possible.
Make sure to check your spam folder
Let's Stay Connected,
Follow us: