Customer
Iván Resina Sánchez, Freelance SEO in Seowhite, Barcelona Area, Spain
Background
Health and fitness have been mainstream in the last decade. Ivan has noticed that the modern busy lifestyle makes it hard for people conscious of their health and looks to come up with the various menu that is balanced and truly healthy. 
So, Ivan decided to gather a team of nutritionists and create a convenient platform for weekly meal planning according to all the rules of a healthy diet. This website helps save time on creating menus for a set number of people including kids according to the indicated food preferences, facilitates creating grocery shopping lists, and shortens the cooking time.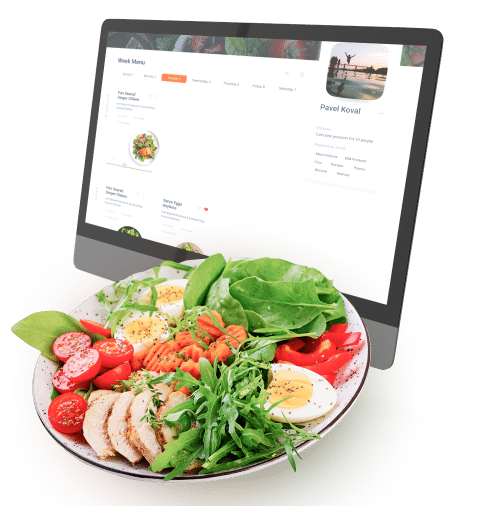 Solution
Webapp (SaaS) with a landing page have been developed.

The site allows creating individual healthy menus with the ingredients you have selected. It reminds you of the ingredients you should buy based on the number of people included in the plan.

There is also an admin panel for the site owner to allow uploading recipes on his own.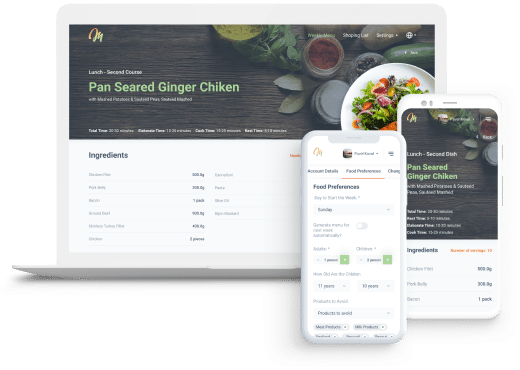 Business Tasks We Have Solved
Got a Business Task to Solve?
Let's discuss the digital solution!
Featured Modules
Menu generation
The menu gets generated according to the preset rules and taking into consideration users' food selection.
Shopping List
Autogeneration of the list of ingredients with their quantities based on the generated menu.
File Import
The module allows importing Excel files with meals, recipes, ingredients, and measurement units.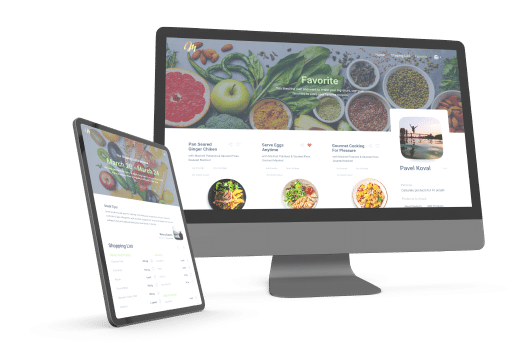 Other modules
Admin panel
Personal accounts
Food preferences
Meal change
Meal replacement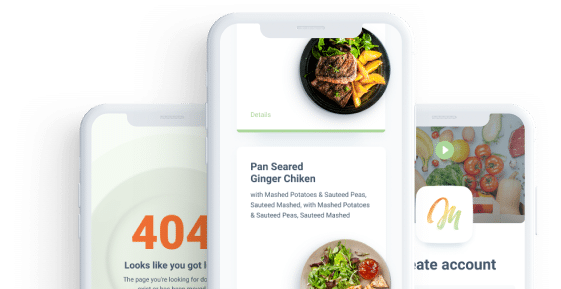 Core Technologies Used
Databases: MySQL
Backend: PHP (Laravel)
Frontend: Angular
Results
At the moment, the client is expanding the user database to start beta testing and is working on the marketing campaigns while filling in the site with the content.
14 Months of development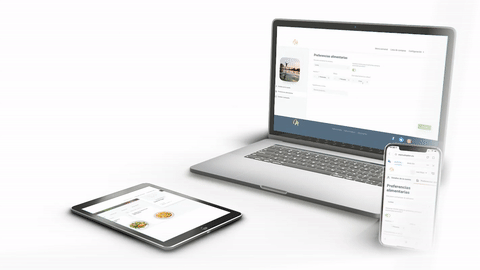 Got an idea to create a project in the Food Industry Industry?
Contact us, and we will develop it into a business opportunity.
Submitted Successfully!
Thank you, we will get back to you as soon as possible.
Make sure to check your spam folder
Let's Stay Connected,
Follow us: