Benefits of Custom Software Development for Business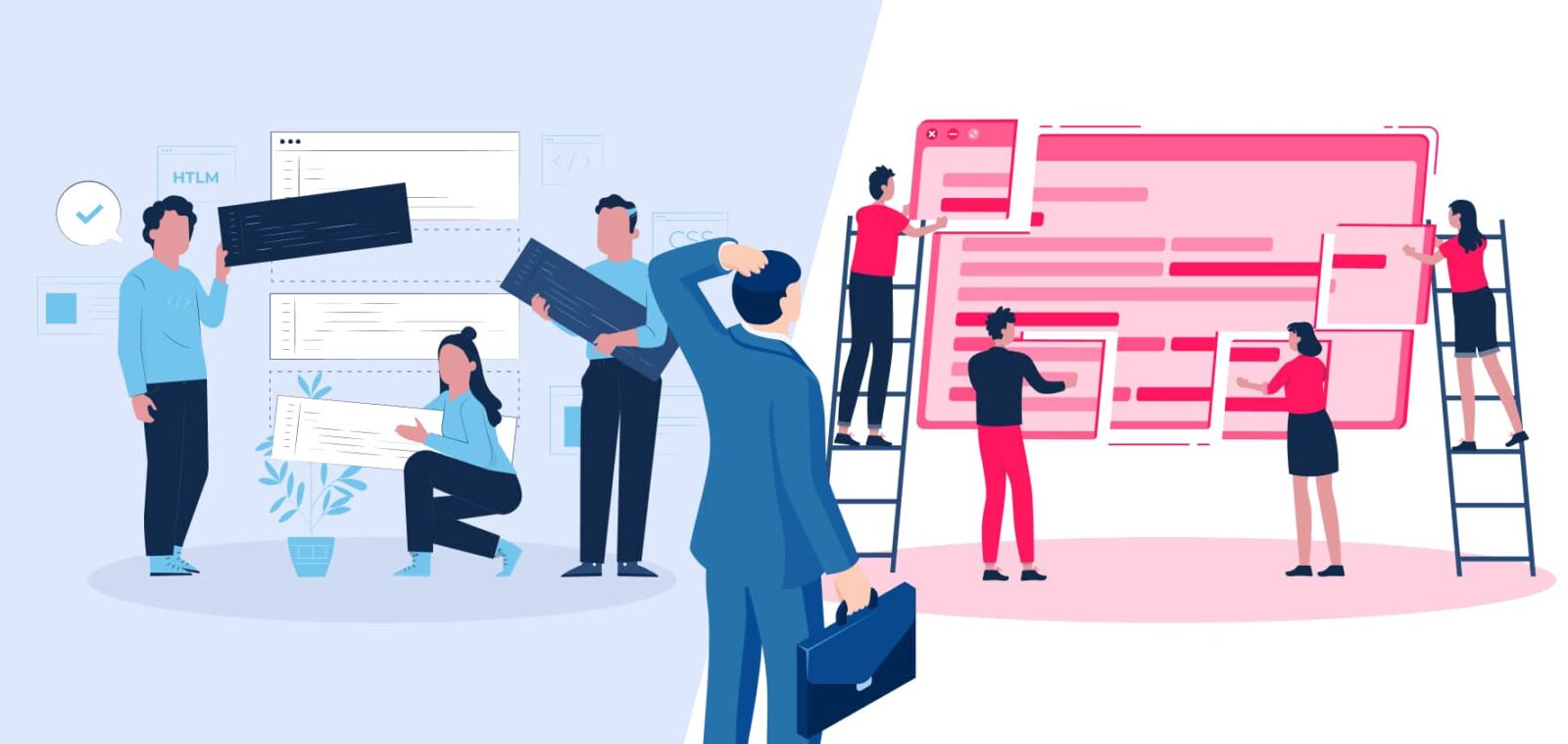 Every business wants their software to be reliable, secure, and perfectly adapted to their unique needs.
Companies have two options to achieve this goal. First, they can invest in an off-the-shelf solution. On the other hand, they can choose the opposite course and develop a new product independently. Such products will be based on their unique requirements. It's ultra-important for technological companies and SaaS products because their success on the market depends on software directly.
This article will cover all the benefits of custom software solutions development for different types of businesses.
What is Custom Software?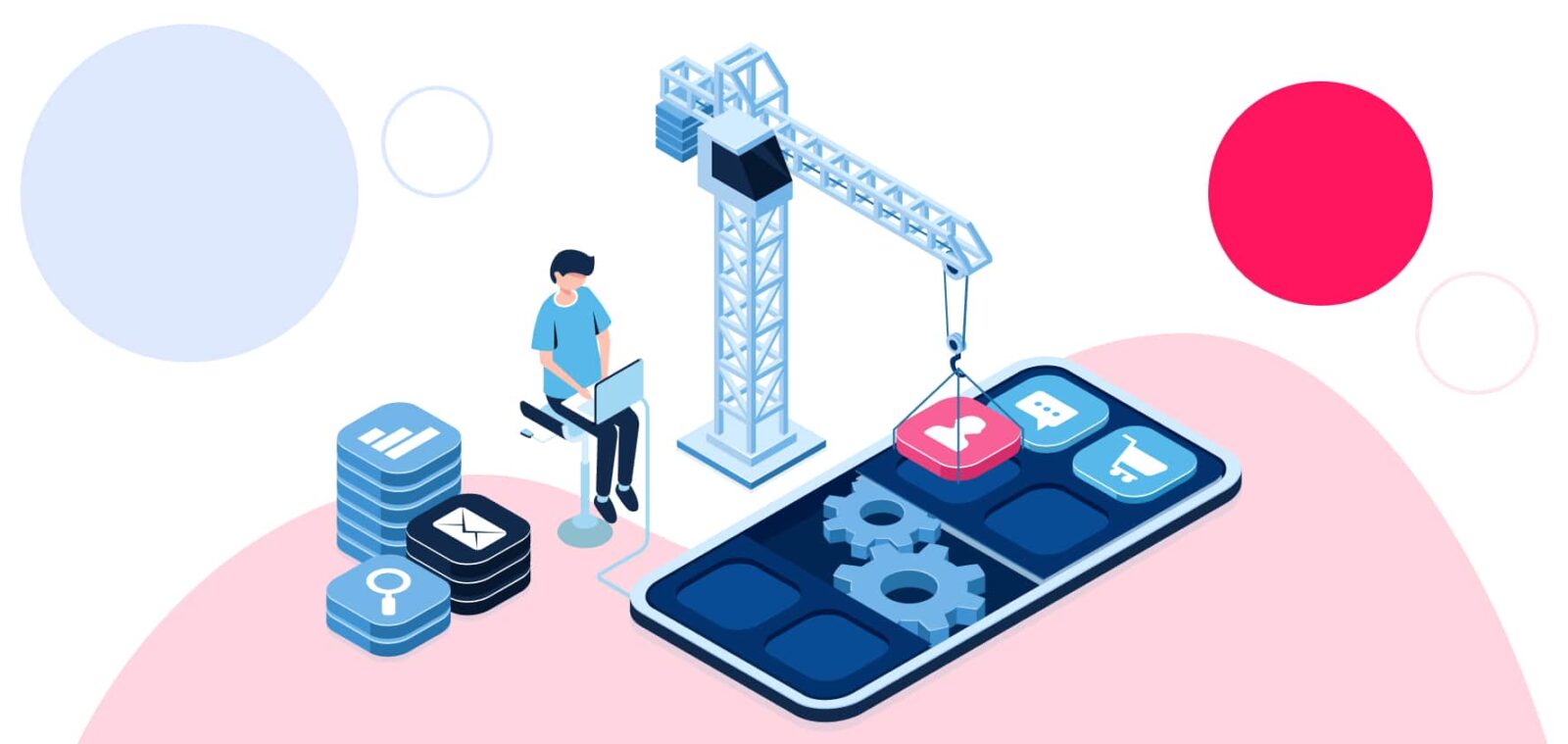 Custom software is a technological solution built according to the customer's unique specifications for exclusive usage. These special requirements are designed to achieve established purposes. They differentiate tailor-made software from mass-market solutions.
Most existing systems used in factories, big transportation companies, and financial institutions were custom-made software that set standards for later generations of similar products.
It's not a rare story when an enterprise company purchases packaged software to cover its critical needs like resources or customer management but later customizes it to achieve accordance with their unique business operations.
According to Industry ARC analyst, the enterprise software market had already reached a global market size of over $360 billion in 2018. Modern off-the-shelf solutions have APIs or domain-specific languages that enable relatively easy customization without accessing the core code. Moreover, nearly every industry now has its iconic commercial software provider, so an off-the-shelf solution becomes the first option, at least, until more profound research is conducted.
There are three main cases where custom software development benefits win over commercial software packages:
You're building a technology-based company, so your software is your market product, unique sales proposition, and a reflection of your business model at the same time.
You have not found commercial package software that covers all of your needs; you still know exactly what functionality is required by your business operations.
A need for bespoke software is dictated by government regulations on data protection and internal corporate policy.
The Advantages of Custom Software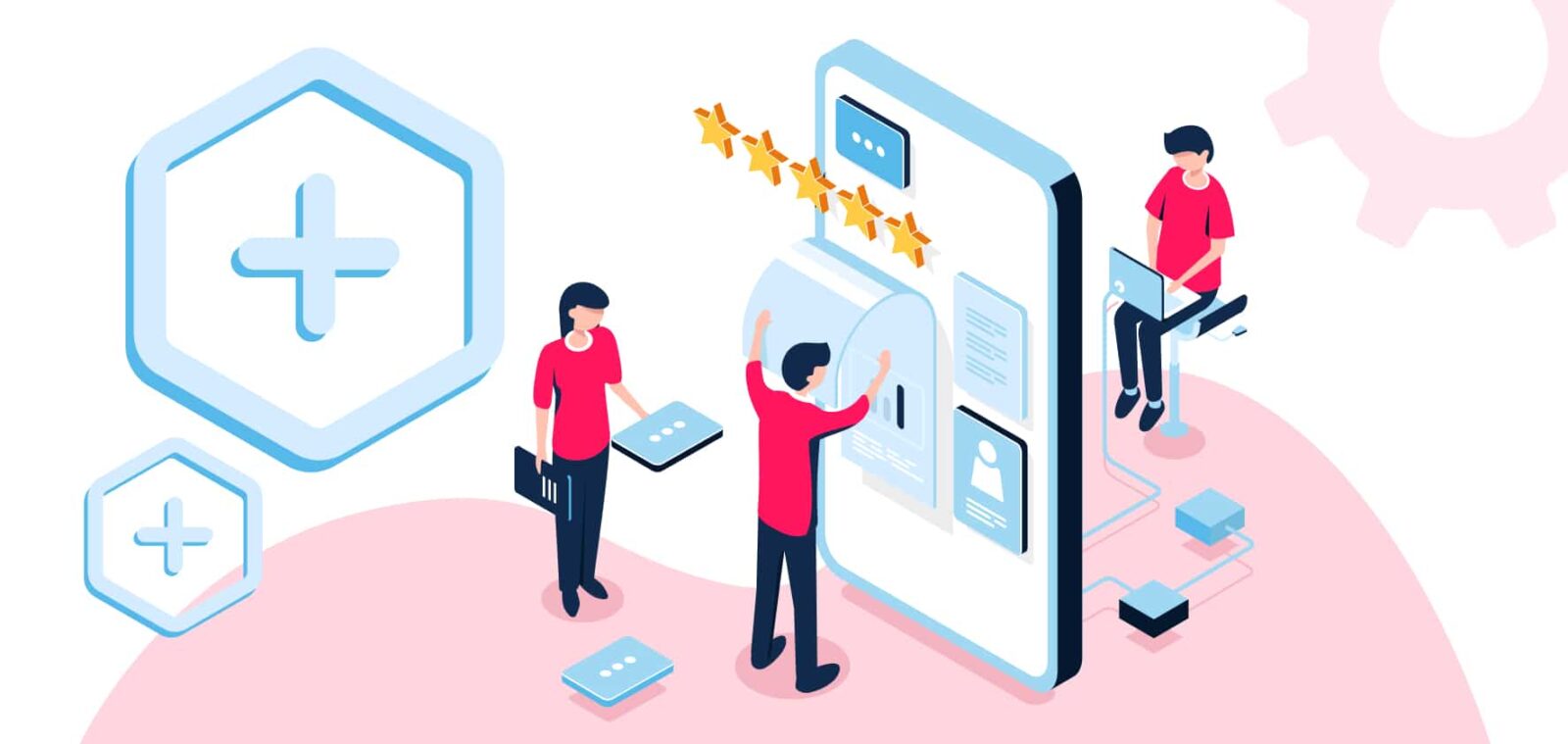 The advantages of custom software development are obvious for those who build new technology companies but are somehow relative to other types of businesses. Let's consider all factors that can be advantageous for one case and disadvantageous in another.
Feel like continue discussing the topic?
Drop us a line and share your experience.
1

Uniqueness

The uniqueness of the software is essential for technology-based companies and startups. They should be fast, smart, and flexible to survive and thrive in the long run. To do so, such companies should have unique software that becomes an expression of their business model and helps to stand out among competitors. Market conditions and fluctuations often make them pivot their products, which leads to even more custom solutions.

In the case of industrial companies, custom software uniqueness lies in seamless performance and a list of features that design exclusively according to your individual business processes.
2

Scalability during business growth

Custom software allows you to plan for the future in the earliest stages of your business. Your software development team will ensure that the solution you build today will easily scale tomorrow and make scalability a cornerstone of your product.

Common enterprise software packages enable scaling due to higher charges for a bigger number of employees, but it won't help if your business operations also change. Choosing commercial software, you may need to buy several tools that will be hard to manage as each of them has its own admin panels and data storage. Let alone subscription costs that may triple in this case.

In comparison with custom software, you will have one hybrid centralized solution that performs all required operations and is free from charge for use.
3

Integration

With custom software, you'll not be restricted by integration options as it goes with subscription-based packages. You may create integrations with any other systems or platforms to extend your payment, communication, or delivery options with no need to wait for someone's permission. Also, custom feature implementation costs on the software vendor's side are usually higher than its integration into your custom solution.
4

Compatibility

While considering custom software advantages, one cannot miss the compatibility of such solutions. The common architecture model implies that output generated due to one process completion will serve as input for another process. It's hard to achieve a seamless data streamline if organizations use different packaged software for each operation type. Building custom software allows you to consider your whole software ecosystem upfront and make it compatible with your other products.
5

Status

Building your own software shows your business community that you're in charge of every business process in your company, and you take its optimization seriously. This decision positively influences your reputation, adding your trustworthiness and authority.
Those who chose commercial software products are, first of all, looking for safe ground, but to build your custom solution that works as a better option, you should perform solid in-depth business analysis. Your ability to do so will be considered extra expertise.
6

Cost-effectiveness

When you consider custom software development for the first time, it seems extremely expensive compared to commercial solutions. This is true when your initial requirements match the available commercial packages. However, if your needs exceed the given functionality, you should anticipate a significant change in numbers.

Custom software costs include payments for:
The discovery phase and planning,
Development of different features,
Testing,
Maintenance.
At the same time, the subscription-based software vendors charge monthly usage only. They may also charge extra-fees in case you require some non-standard integrations while custom development of the same features could significantly reduce your project expenses. Moreover, since these companies receive hundreds of similar requests from other clients, the implementation time will take a lot longer. So, if your company requires prompt changes due to the financial losses in case of delay, custom software development should be given a closer look at.
The cost-effectiveness of custom software becomes apparent in the long run. If we consider the cost of usage, as soon as the platform gets created, the cost of ownership equals the costs of underlying infrastructure and requires 0 expenses for the service itself since the code of the platform belongs to you. Packaged software companies form their subscription plans based on the number of users. However, the cost you pay per user decreases with the increase of the number of users but still could constitute a considerable sum in some cases. With the company's growth, each new user will require more fees. and if your company grows, you'll pay more and more for extra team members. It's easier and cheaper to pay for custom software maintenance once you need it than to pay for software usage to a commercial vendor every month.
In the case of using a subscription-based platform, you are not required to pay for custom software maintenance. The provider of the platform provider deals with infrastructure updates, security patches, and other scheduled and unpredictable work. If the platform is in your ownership, you and your team should take care of keeping it running. You can leverage different managed cloud services in order to automate certain maintenance tasks. However, in most cases, your development team will have to manage them.
So, it could seem obvious that subscription-based software is less expensive than the custom-developed one, but in fact, you need to take into account things in the long run to select the most relevant solution for you. The points to take into account are:
The time your staff use the platform;
Potential future integrations and extended functionality;
Extra costs for additional functionality;
Time needed to implement the changes;
Infrastructure costs;
Developers costs.
The last point is very crucial. Despite the complexity of the custom software ecosystem, a big pool of talented developers can build the platform you need from scratch, so you do not need to distract (or hire) your in-house team to perform this task. Don't get discouraged by the high rates of your local developers. You can always find an offshore or nearshore software development agency with relevant cases in the portfolio. This will help you halve the development costs for the product of the same quality.
7

Invention

One of the custom software solution benefits is a lack of limits. You may choose any stack and combination of technologies to build your software. In the case of great success, you may become an industry leader who sets the direction for further tech trends and development thanks to the popularity of the solution you once invented.
8

Support and maintenance

Yes, off-the-shelf software providers support and maintain their solutions regularly and don't charge additional fees for it. That's a good advantage for them, but we mostly speak about scheduled updates and technical support of an existing product that is not so fast and flexible when dealing with your custom requests. If you value independence in terms of customization and integrations, your own development team will do it faster and for a lesser price than subscription-based providers.

Feel like continue discussing the topic?
Drop us a line and share your experience.
The Disadvantages of Custom-written Software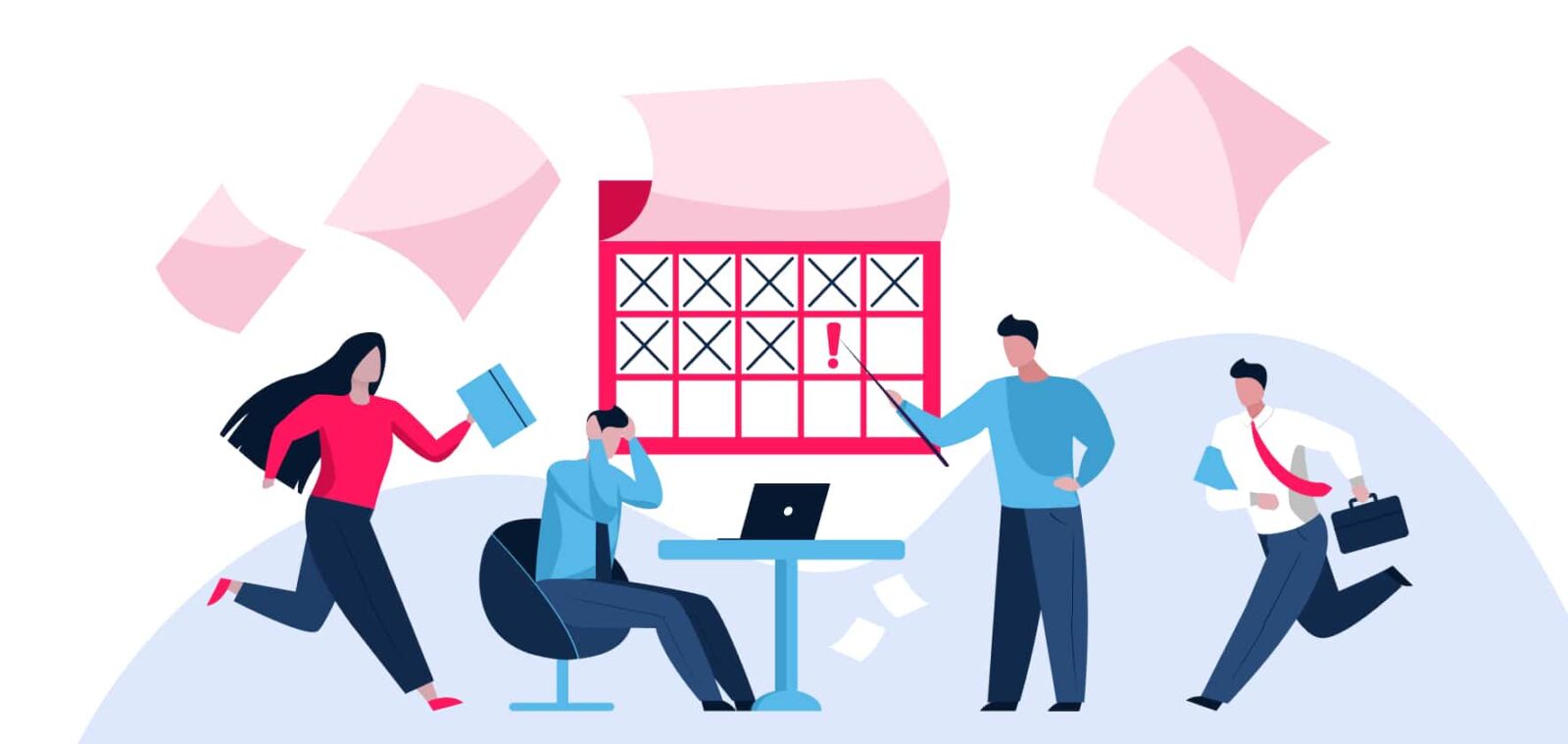 With many positive aspects, custom-written software also has several disadvantages one shouldn't overlook.
1

Time-consuming process

Custom software development for business on demand requires a lot of time and can vary from months to years. Commercial software available on the market is already launched, tested, and modified. Its quality and limitations have been discovered many times by other users. Choosing to build custom software, you're becoming a pioneer of your own solution and must pass all these stages on your own.
2

Costs

Developing custom-build software, the company requires an investment that can seem high for some companies. That is why it is not suitable for very small companies. Under conditions of good business planning, it will pay back in the long-term. However, it is still risky for companies that are not so dependent on software. It is easier for them to adapt their operation flow to off-the-shelf solutions than to apply the opposite approach. Another way to minimize costs are starting developing in Agile way and developm MVP of your project with the minimum price.
3

Development resources

Custom solutions require strong technical expertise, the ability for business and market analysis, smart project management, and solution architecture planning. There's no lack of talent in the pool of custom developers; still, high rates of experts or the need to distract your in-house engineers can be a huge disadvantage.
1

Amazon

Amazon is the best example of using scalable web technology to surpass the retail industry. This platform began from selling books and switched to selling all types of products, media content, and apparel. They use their own technology to collect data about product preferences. They also create a hassle- and risk-free online buying experience.

The success that began with one custom solution now scaled to the lines of their own products used by different industries. For example, their AWS technologies dominate the market of cloud computing services, owning 34% of all cloud services, according to Synergy Group.
2

Uber

Thanks to their own software engineering, Uber disrupted the ride-hailing industry. They created a tailored-made application. Uber managed to provide a seamless experience for the driver and rider, automating the dispatcher's role. They offer not only navigation and guidance systems for drivers but also the ability to find a ride. This way, Uber provided innovation that is now spread across the industry.
3

YouTube

YouTube is the best example of a free streaming video content service. They offer to use highly relevant and timely content. The software allows recognition of patterns in viewing. The custom AI-based algorithm analyses preferences for content and offers a list of recommended videos for continuous viewing.
4

McDonald's

McDonald's is the best example of custom software used for leading the industry. Their simple and intuitive system helps them to remain a leader in the market. They try to be customer-centric. That's why they created the self-serve kiosk.
5

Netflix

Netflix is one of the best examples of paid video streaming. They continue to innovate with custom software. Viewership increases because of content customization. Content suggestions here are based on the watched materials.
6

Air Canada

Air Canada is famous because of its own in-house ticket pricing and financial application suite. The last one is based on custom technologies. The company created its software for managing ticket pricing across its sales agency networks.
7

The existing custom systems used in banks and big transportation companies

These applications were built a long time ago to perform critical tasks when no other option was yet available. Most of them are tightly connected with the company's hardware that also conditions its custom nature. These legacy applications passed through a series of modernization processes, but their core value stays the same.

Feel like continue discussing the topic?
Drop us a line and share your experience.
Results Our Clients Achieved With Custom Software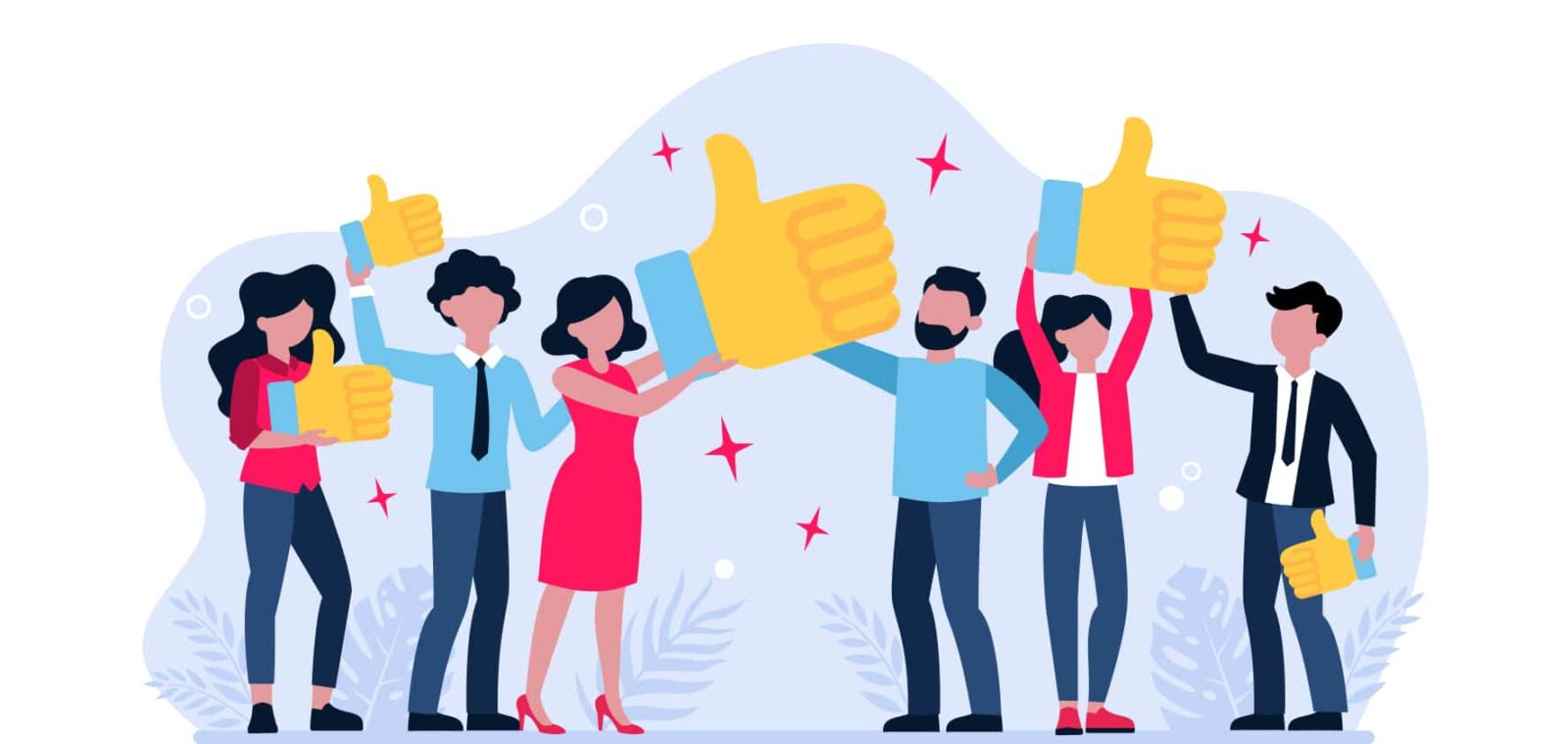 Attract Group has been developing custom software solutions since 2011. Our wide technology stack and in-depth expertise in Retail, eCommerce, Healthcare, and Logistics industries enable us to solve business tasks of any kind and complexity. We're proud of our proven ability not only to develop great products but deliver the benefits of custom software development to businesses.
1

Customer base increase — the J&H Tackle case

click the image to see more ↓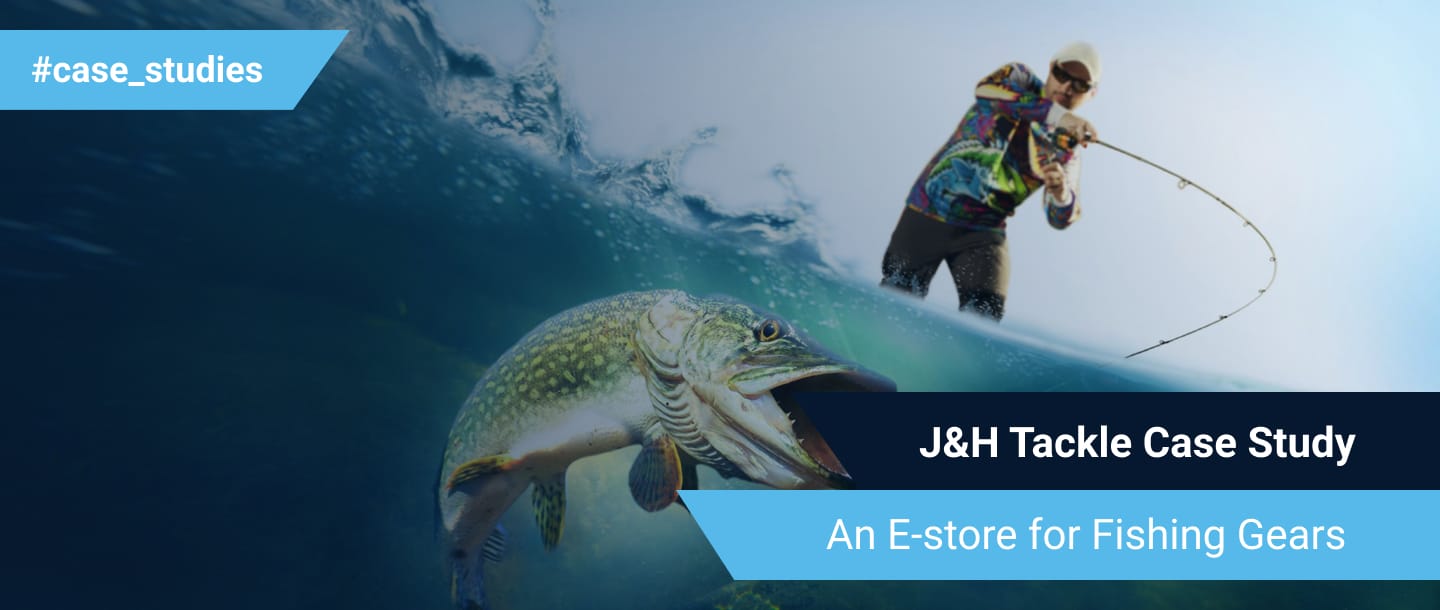 This is an example of an e-commerce store for fishing gear. Our company created a future-proof and scalable platform that has an elaborated design and algorithm. It has an administrative panel to automate and facilitate commercial and operational processes. Attract Group also developed a mobile platform to provide an omnichannel online presence, better user experience, and increased customer loyalty.
2

Online presence — the Sscene case

click the image to see more ↓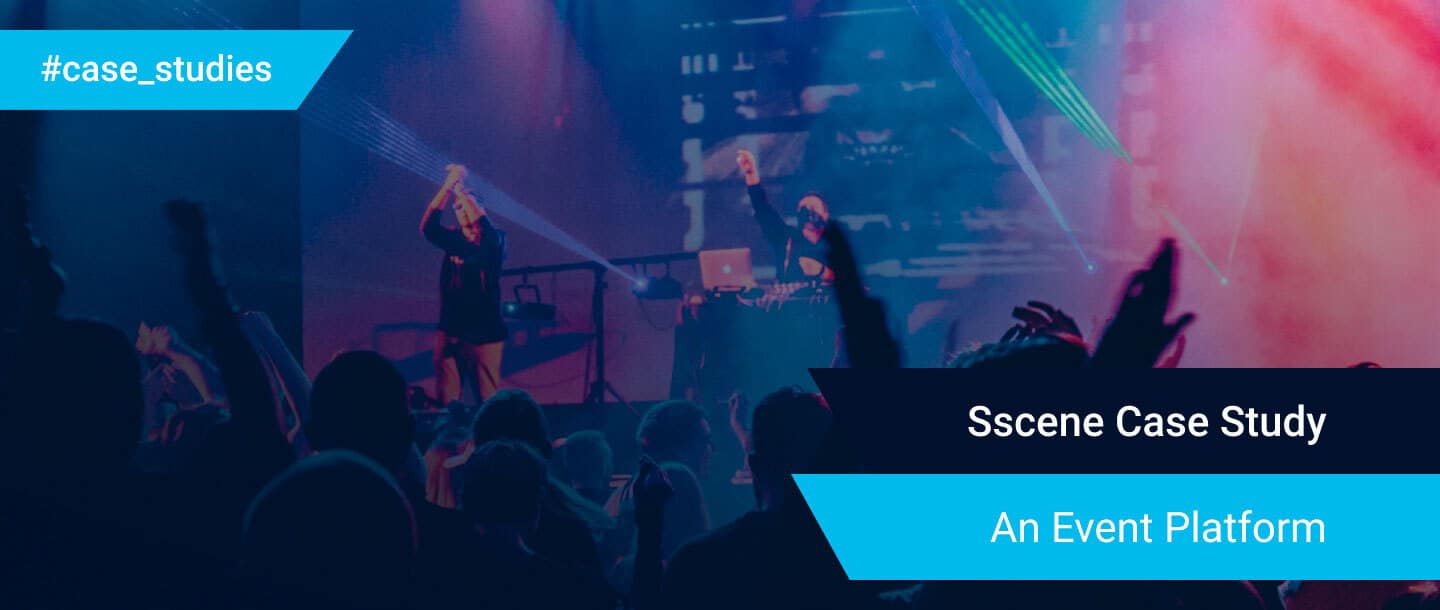 Sscene is an example of an event platform that sells and controls tickets and bottle services for different club events. The platform allows friends to share the tickets and split the bill. It also helps to find events, book tables, and pay the bills. Thanks to these features, we've helped to increase the customer base.
3

Management unification — the Kopiika case

click the image to see more ↓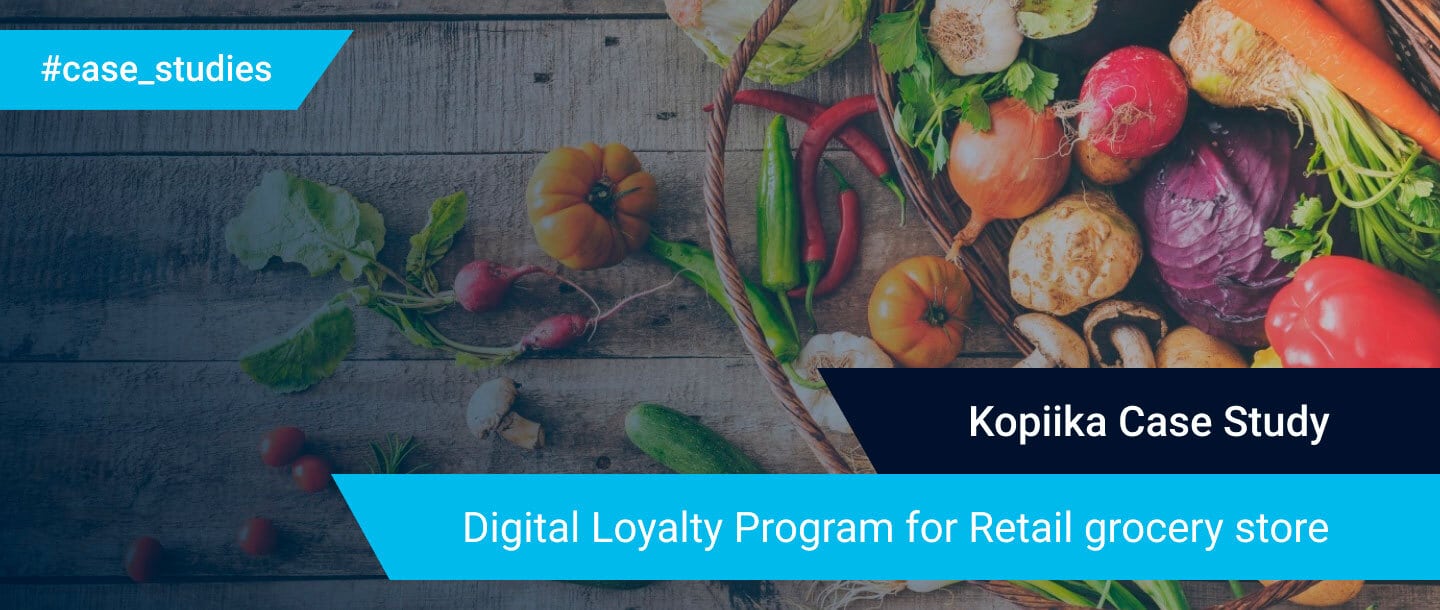 Kopiika is a program for a retail grocery chain store. It includes a personal account and ensures seamless access to the customer's information. It helps to improve the shopping experience. We created the platform which integrates with the customer's CRM system and features an admin panel. The web version helps to facilitate the work of the administrators and makes promotion management easy.
4

Business growth — the Blue Moon case

click the image to see more ↓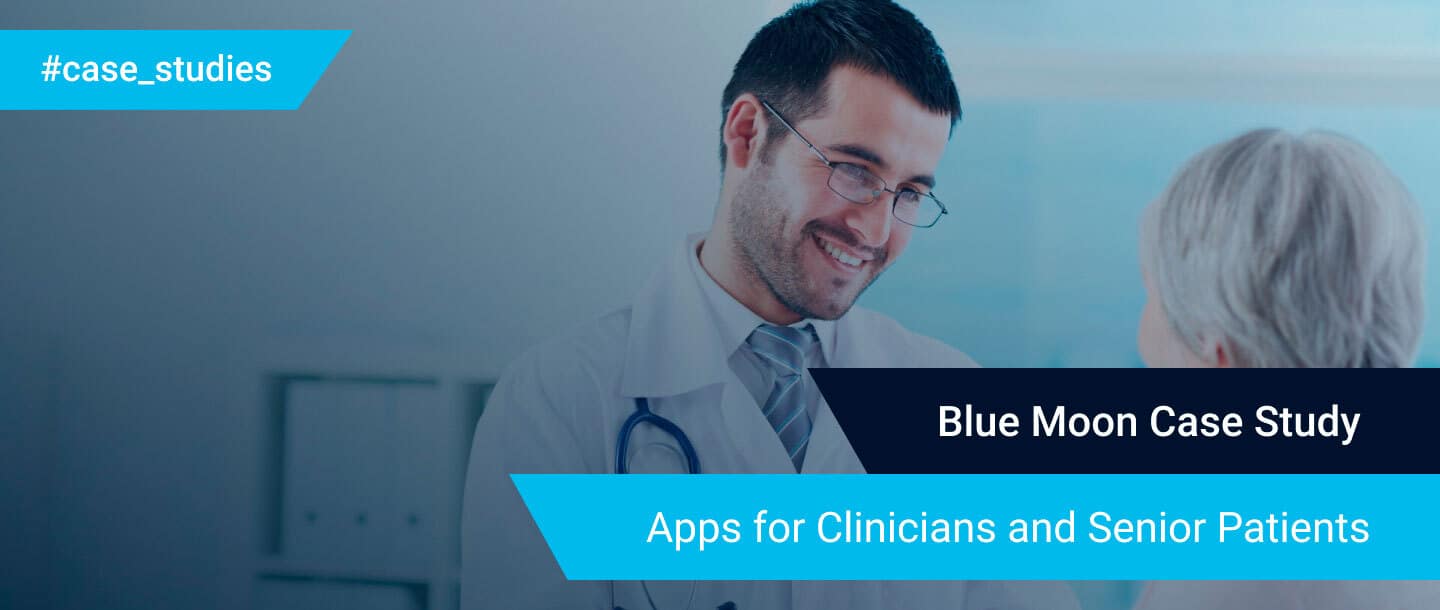 Blue Moon is an app for clinicians and senior patients. It helps to connect mental health doctors with the referred senior patients similar to the Uber model. The scalable business model allows growing the business easily by adding an unlimited number of referrals.
5

Cost-saving — the Movewheels case

click the image to see more ↓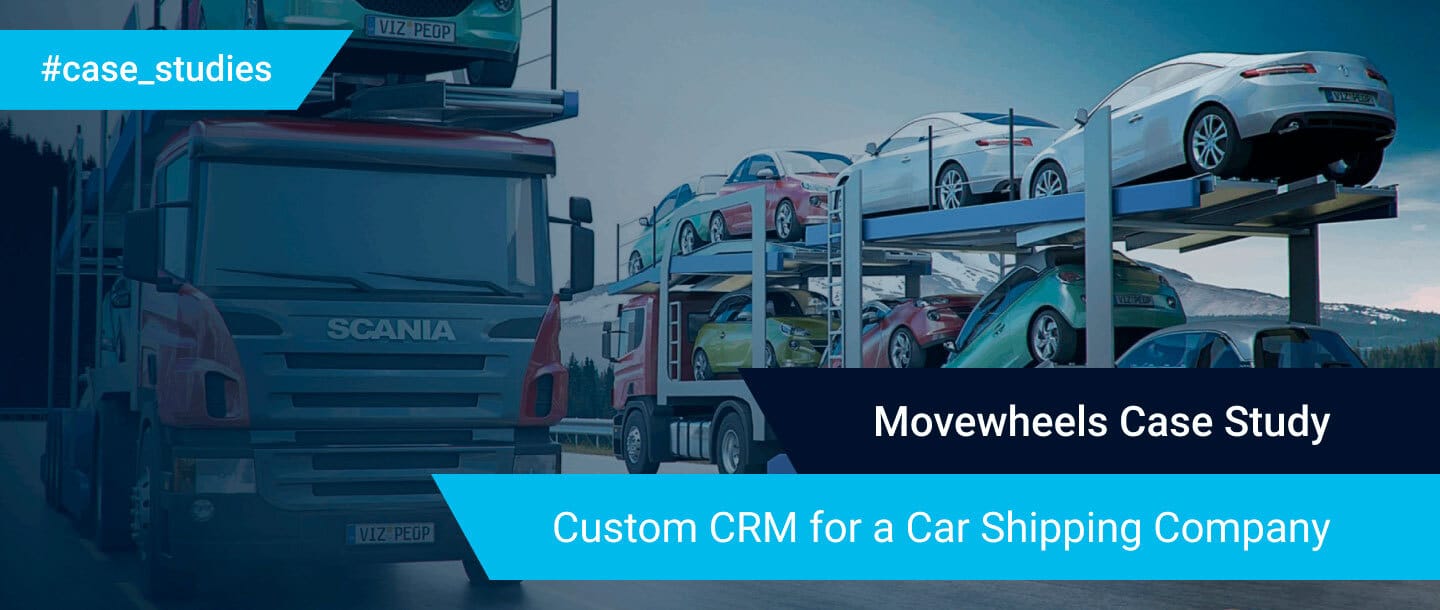 Movewheels is an example of custom CRM for a car shipping company. This is a middle ground for the US car buyers who want to ship the purchase to their country of origin and managers arranging the deals. The platform has an integrated emailing module with custom templates and a built-in VoIP to save up money on the 3rd party providers.
Final Thoughts
The main custom software development advantages are features suited to your own business needs, the ability to make changes in a flexible manner, and long-term productivity gains. Still, you'll need to make sure you have sufficient resources such as budget, time, and IT talent to deliver your unique product.
If you think custom software is a must for your business and its success, contact the Attract Group team. Thanks to our broad tech-stack and business analytics during idea evaluation and project planning processes, we optimize your custom software development costs and prognoses real business results.
Feel like continue discussing the topic?
Drop us a line and share your experience.