Remote Work Checklist for Employers
So, currently, all businesses find it quite challenging to arrange efficient work-from-home conditions and rules. The transition includes lots of vital steps ranging from selecting the right set of tools to the adoption of certain skills needed for telecommuting to be successful.
So, here is a checklist for you to follow:
1

Provide the Needed Devices

Using the company's devices rather than personal devices like PCs, laptops, phones, headsets/headphones is the best practice to ensure security we have discussed above.

Working from home often implies having your relatives or dear ones working beside you. So, the availability of high-quality headsets will come very handy to eliminate unwanted background noises from other people in the household.
2

Grant Access to the Required Tools

Any business, whether big or small, leverage certain proprietary tech tools that your remote workers will most likely need access to.

Here is the list of some of them:
CRM, ERP, HRM and your document management system.
Tools for videoconferencing and remote collaboration like Slack (a great tool for remote teams that serves as a collaboration hub that easily integrates with many applications like Google Docs, etc. It helps people share the information and get connected easily), Zoom (a cloud-base platform for video/audio conferences, webinars, and chats), Microsoft Teams (a tool for keeping all the team's communication like chats, files, and applications in a single place, Video/audio/web conferencing features are also available), Jira (a tool for Agile teams that develop software). Some of them are giving away special offers and premium features for free.
Time tracking and report making instruments like Time Doctor, Clockify or your custom tool (we have this feature in our custom-made CRM system), etc. Tracking is required for the employees whose wages depend on the number of hours they have worked. Plus, this helps create detailed reports indicating the time spent on performing certain tasks.
3

Prepare Remote Work Documents, Guidelines, and Policies

It is quite tricky to manage remote staff. If your team is used to working in the office under supervision, they may find it quite difficult to stay focused in their home atmosphere while telecommuting during the lockdown.

Therefore, it is going to be very helpful if you prepare clear and detailed documents with the rules for successful work from home including the ones related to the proper utilization of the software and devices. These documents should outline the following points:
Working from home
General rules and guidelines on telecommuting, schedules, equipment use, communication ethics, etc.
Setting Up Remote Access
Procedures regarding gaining and canceling access to the local networks of the company and their information.
Using VPN
Guidelines for deploying VPNs including the rules of using personal equipment while working from home.
4

Carry Out Training

Working remotely may be stressful for people. To avoid this and possible mistakes while using new online tools, think of holding online recorded screencast tutorials or webinars explaining how to use or set up a certain program. They can share these tips with their subordinates.

The information should concern topics like new corporate ethics, channels of communication, recommendations on arranging the workspace at home and establishing relationships with the family members during the working hours.
Save this data in a channel or a knowledge base and make them available any time for all the people in your company. This can significantly reduce the time spent answering the same questions individually. Plus, people will feel taken care of.
5 

Take Care of Secure Acсess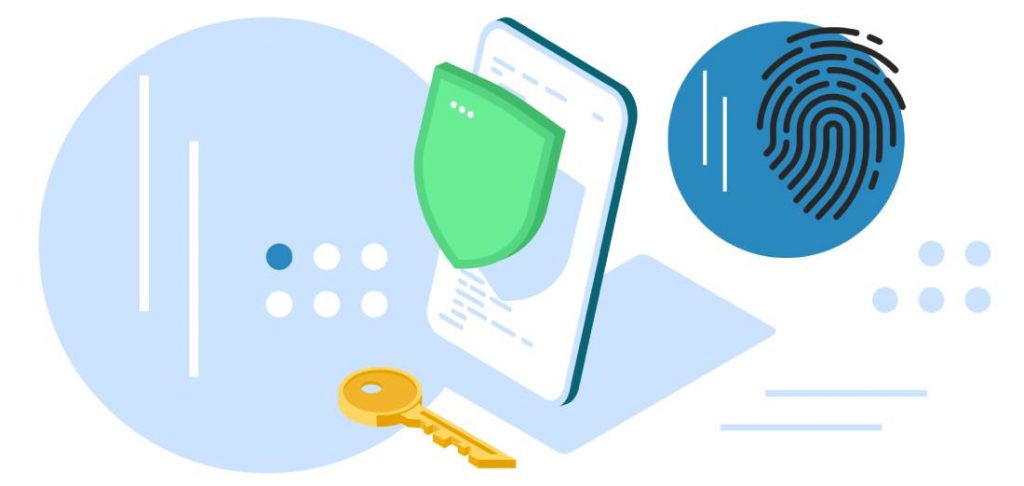 Security is an essential condition for companies that work with sensitive data. You shouldn't forget about the responsibility for the breach of GDPR and other national data protection rules. Moreover, your corporate data should also be kept confidential.
So, make sure your employees get connected to the company's network through secure (encrypted) connection. Take care of making guidelines on the usage of the company's VPN and other needed solutions like TeamViewer. You should also keep in mind that these tools may lack the capacity to serve the needs of the whole team working remotely. So, make a Plan B to have connect to a different tool.
Moreover, ask your network administrator to estimate the needed Internet speed your employees will require for efficient telecommuting.
6

Make More Team Calls

Isolation may be quite discouraging for some people. So, it is prudent to schedule more videoconferences with your colleagues to stay more productive and avoid miscommunication. Make sure to use cloud-based, fast, and light-weight dedicated tools. Some major ones are offering free versions to use during this Coronavirus pandemic (Zoom, Slack, Dropbox, etc..
7

Make Shared Spaces

Create Google Drive or Dropbox Folders to store shared files and grant access to the relevant people. This will help save time on finding the needed information for each team/department.
So, it is important to create a shared space to encourage people to keep each other updated on the news or completed tasks. People may feel like they are cut off from corporate life because they will lack small talks at the coffee machine (which are also important because they help build trust and spread important info).

Be sure to replace real-life communication with something like internal newsletters, staff videoconferences, chats, etc. Be honest with your team and keep them aware of the current state of affairs and your crisis management plan.
8

Train Your Managers to Anticipate WFH Challenges

It is important to equip managers who have not experienced distant management before. The virtual team running requires a bit more skills than they are used to. They need to anticipate the most common challenges.
For instance, they need to keep in mind that video connection is really important.
While working in co-located environments, people are exposed to spontaneous conversations all the time. Losing such interaction may cause people to feel isolated. This feeling of loneliness has very negative consequences in terms of performance because people feel isolated and unaware of the big picture.

So, managers should be trained to see that coming and do their best to make the remote collaboration as smooth as possible by ensuring seamless and regular communication.
9

Process Feedback From the Remote Teams

Think of the way to gather the feedback from the remote teams to see how well they are adjusting. You could create a Google Form with a survey asking the following questions:
Have you arranged a comfortable working space at home?
Are there any problems with the newly adopted tools?
Are you satisfied with internal communication?
Do you have any tasks that take up more time than usual?
Do you have any questions about the current state of affairs?
10

Develop New Remote Culture

Leverage the experience of many companies that use wfh as a normal practice. Here is a shortlist of insights:
Keep everything documented
Video record meetings
Share access
Have different communication channels for work and chatting
Establish restrictions on spam
Leverage statuses in the tools like Slack
Use emoticons to seem more friendly.
Allocate time for self-education
Have an internal knowledge database
Encourage connection
Tips to Arrange Meeting Remotely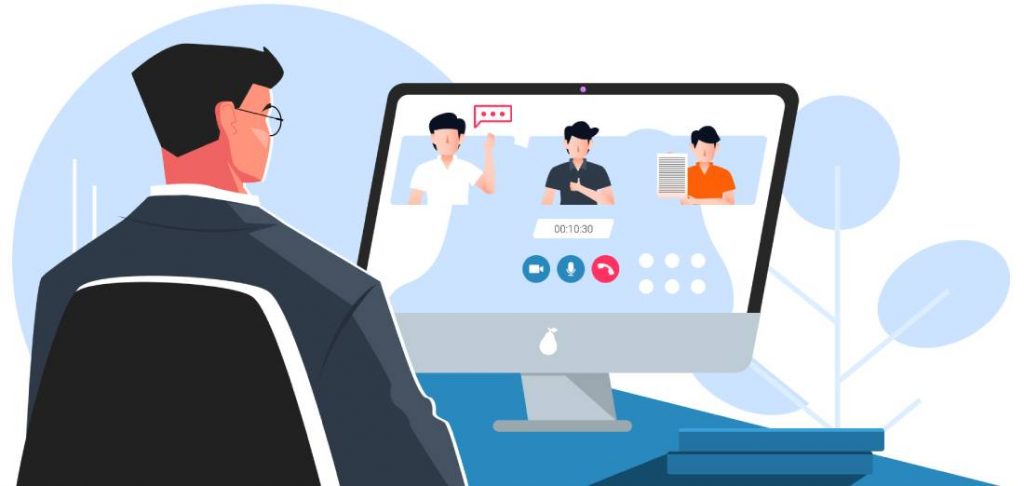 It is possible to make virtual meetings very effective. Here are some rules to follow:
Circulate the agenda beforehand
Set a time limit based on the type of a meeting – one-in-one (15-20 min), stand-up/daily (10-15 min), weekly (30-60 min), retrospective (60+ min) or brainstorming (30-60 min), etc.
Eliminate distractions and possible interruptions
Set the status "at the meeting" as a status in a chat/messenger
Appoint a record keeper
Stick to the agenda
Mute the sound when silent
Attend meetings
Circulate the decisions among the participants.
Overall, we recommend looking at the bright side of the things and adjust to the new normal by transforming your working processes. If you need any help from our experience or need to transform your business digitally with custom IT solutions, we are here to help.