7
There's not even a speckle of doubt that mobile applications have made our lives much easier than they were before. However, there is a certain dimension of mobile applications that have pampered consumers to such an extent that it made us look like a spoilt brat! It's the "On Demand Mobile App Development Industry," something that has never looked back since the inception of Uber, early this decade. On-demand apps have completely reengineered the manner in which businesses provide service to their customers, and thus have become a popular topic of discussion and debate.
What is the on-demand Economy?
The on-demand economy is the economic activity created by digital marketplaces and tech companies to provide immediate access to a service or a product. This term is also known as the gig/shared economy, crowdsourcing, etc.
US On-Demand Economy Statistics 2022
Let's talk about the state of the On-Demand Economy in the USA.
This is because; it's the Americans who use the most number of On Demand Apps, currently in the world.
Here are a few stats
As of now, 42% of the total adult population in the US has used on-demand services, according to Burson-Marsteller's on-demand economy survey. That's 86.5 million Americans, quite a promising number, which will grow with newer players entering the market and greater value additions with each passing day
The on-demand user population also consists of a significant number of millennials (49%), according to the Harvard business review. This indicates that if this particular group can be effectively satisfied, the On-Demand App industry would earn some genuine long term future customers.
Also, the Venture Capitalists who had missed out on investing in primary players of the on-demand industry, namely UBER and Airbnb are actively looking for on-demand based start-ups that have such potential.
What Do On-Demand Economy Trends Suggest?
However, if we consider some global financial trends, regarding the on-demand economy, a few conclusions can be framed that may compel you to develop a skeptical mind.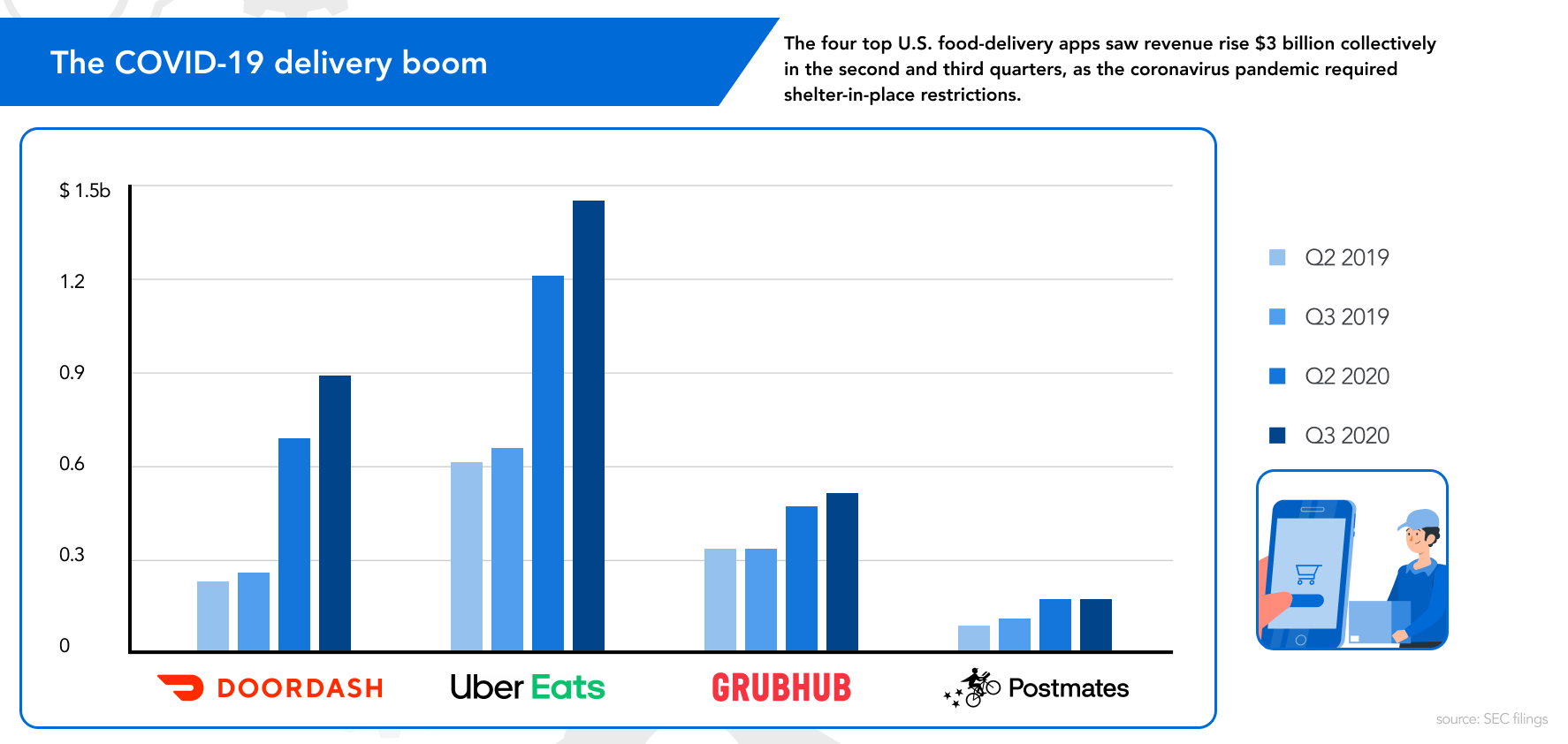 From the above chart, it can be clearly seen that there has been a sharp decline in the financing trends for the on-demand economy. The financing boom that was experienced in the first quarter of 2015 saw a drastic fall in the third quarter. It's harmless to say that 2019 won't experience any significant changes in financial trends, other than the steady and minimal increase that can be seen from quarter 2 to quarter 3 of 2015. Such declining trends can act as a huge blow to aspiring entrepreneurs looking to raise huge funds from the market.
The Customer Wants More: What's Next for the On-Demand Economy in 2022
Even though investors might be starting to develop an unsure perception about the On-Demand App Industry, there is genuine factual evidence indicating an imminent boom, when it comes to customer spending.
From the above figures, it can be seen that the On-Demand Economy consumer spending has risen from 48 billion USD in 2016 to a staggering 75 billion in 2017. This indicates that On-Demand Apps have successfully been able to provide value to their target customers, which is leading to such customers using such apps more frequently. Therefore, the future requires the existing players to improve their App designing strategy so that they can provide higher value to their existing customers and new players entering the market should focus on providing unique services. Now let's talk about the revenue predictions for the coming years. As per a PWC report, the overall market revenue is going to increase from 14 billion in 2014 to 335 billion in 2025. Well, that is an extravagant leap!
Verdict
All these facts and figures should act as an eye-opener for venture capitalists, who have doubts regarding the future of this industry. To us, it makes one thing crystal clear…. The sharp rise in customer spending clearly indicates that the On-Demand App Economy would be the most in-demand service provider for the upcoming decade.
Who is the Ideal Target Customer?
I think thats where the world is going people will not own cars, they'll have a service that takes them where they want to go, when they want to go there. And thats what Uber is.

Travis Kalanick
Now that you are aware of the soaring potential that the On-Demand Economy holds, let's talk about the particular business niche that successful players in this industry are successfully serving, and what makes them so magnetic to their target customers. Let's say; Ben is an average On-Demand App consumer. Ben can have multiple versions in this scenario:
Ben can be a lazy teenager who would rather die than going to the nearby supermarket.
A night owl who suddenly craves a hotdog delivered right to his doorstep at midnight, while he plays his favorite online game or studies for an exam.
A busy corporate worker who can't even spare a few minutes for his laundry.
A single working mother (Katie in this case) who suddenly realizes that she has to do some overtime and needs a nanny immediately for her child.
A callous dog owner
who wants to be reminded every time he needs to feed his dog or take it to the vet.
What's the common behavior that is shouting out loud amongst all these Bens and Katies? It's the explicit lack of effort that these guys are willing to put when it comes to consuming a product/service. This brings us to something that every potential On-Demand App Development firm has to offer mandatorily: "A solution that requires almost negligible efforts from the consumer."The moment you compel the customer to make an additional effort other than ordering your services is the very moment you will see him drop your app and seek other alternatives. The ones to look up to… The next part is for all you guys who dream of having their own On-Demand apps someday. Let's talk about a few top apps, and how they are offering high-quality services in their respective fields.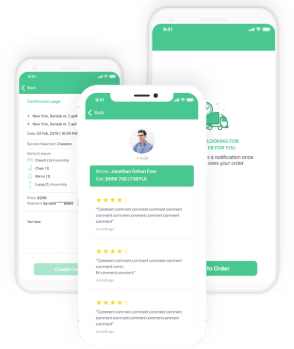 Examples of Prosperous On-Demand Companies
1

Bambino – The Babysitting App

Modus Operandi

This Babysitting app uses Facebook as an intermediary to connect its customers with babysitters. Customers can send booking requests to the babysitters and chose one of them from a list of all the potential ones they have approved.

What customers liked about them:
No monthly fee, something that is very uncommon in babysitting apps.
Every babysitter has a rating based on past experiences and comments from people who have used their services.
Has a community coordinator who is a local parent, so there are no random persons who haven't babysat before.
Even nonadults are allowed to post for babysitting jobs.
2

Uber eats – Food delivery app

Modus Operandi
This on demand delivery app works on the "Aggregator Model" i.e. it signs up with those restaurants or franchises that want to sell their food through the online medium. Uber Eats charges a 20 to 30% commission on every food order delivered successfully to the final customer.

What customers liked about them:
The option of sending food to others.
Providing free additional offerings other than the food like plates, utensils, napkins, condiments, etc.
Providing a wide variety of cuisines including many healthy options. Attract Group has also created a delivery app.
Check out the Uber Delivery App.
3

11pets – The Pet care App

Modus Operandi

This pet care app provides its services in four simple steps:
Remember – Providing daily automatic reminders on numerous matters regarding your pets.
Monitor – Making a database of all important information regarding your pet like records, lab tests, etc.so that it becomes really easy for you when you visit the vet.
Care – Helping you to schedule certain daily activities for your pet.
Inform – Generating shareable reports for your pet.
What customers liked about them:
Can easily track my pet's meds, supplements, and vet appointments, through the tracking software.
Facilitates a way to share all of the pet's information like food medications, baths, etc. directly to my vet.
The food inventory feature is really helpful. It tells you when your pet's food is about to run out.
4

Laundrapp – On-demand Laundry App

The Modus Operandi

for this On demand laundry services app starts with booking a collection order through their app or online. Laundromat personnel would come and collect your dirty laundry from any place you want. The laundry collection and delivery is free of cost. Your clothes would be returned on the stipulated day, adequately ironed and folded. What customers liked:
Cheap Prices
Courteous and polite staff, who clearly mention the date and time of delivery
Delivery always on time
5

Junk Shot – The garbage disposal app

Modus Operandi

You can call this On demand garbage removal app or send them a picture of the junk you need to get rid of, and you will get a price estimate. A junk shot employee would call you within an hour and fix important things like the appointment and arrival time confirmation. Subsequently, as per the appointment, Junk shot personnel would arrive and quote you the final price, before any work starts. After the work is done, you would receive a quality control follow up call to ensure your full satisfaction.

What consumers liked
Extremely efficient and polite crew members.
Fair rates.
They provide a genuine effort to listen to customer grievances and solve them.
6

Trainer Plus – App for fitness trainers

Modus operandi

The services of this App for fitness trainers is primarily bifurcated in two parts:
Exercise – contains over 1000 different exercises, that can be chosen, or trainers can create their own customized exercises for their clients.
Trainer plus – Provides an interface, where clients and trainers can interact with each other regarding tracking workouts and providing feedback regarding the routines.
What customers liked:
Even though it is specifically designed for fitness trainers, regular gym-goers, who don't have fitness trainers can use as a normal fitness app to track their workouts.
Has a very user-friendly medium for fitness trainers to track their client's progress.
Our Experience
We are following the trends in Attract Group and have used our mobile app development services to created our own on-demand project – you can check it in our mobile app development case studies – "Uber" Delivery. The project turned out to be a success because this type of service is of high demand.
We have also created a fully customizable script for a solution for Uber-type services, which can be bought as it is or customized to any existing shared economy business. So, if you are thinking of starting your own business and would like to do it with a tight budget, this solution is right for you!
click the image to see more ↓
Wrapping Up
It's very much apparent from the above points, that the scope of entering the On-Demand App Industry, is enormous. So is the competition, the aforementioned apps, were just a few key players, from a myriad of apps operating in numerous segments of the On-Demand Industry. Knowing the customer's pain points and targeting a particular niche is the only key to a successful On Demand App.
Also, read about the difference between an app and a website in our recent articles.