4
In the era of internet marketing, building a website for promoting and selling your product is a necessary investment. There are a few points that can make or break your success when it comes to your future site, and one of them is wireframes.

A wireframe is a layout to the future user interface, including content and the main points of a website.
It doesn't include any high-detailed visuals, style, or colors — it is typically a 2D illustration set on your website page and featuring the main functionalities of the future user interface. This is for two reasons. Firstly, including different fonts, pictures or colors will require more time. Secondly, it will mess with the basic idea of functionality – this way, a wireframe is as simple as possible, presenting just the basic structure while leaving room for future ideas.
Think of wireframing as creating a hollow skeleton and then all the later design steps surrounding that skeleton with skin and flesh. But while the simplicity of a wireframe is quite apparent, we are yet to answer "Why Are Wireframes Useful?"
Understanding the Differences – Wireframes, Mockups, Prototypes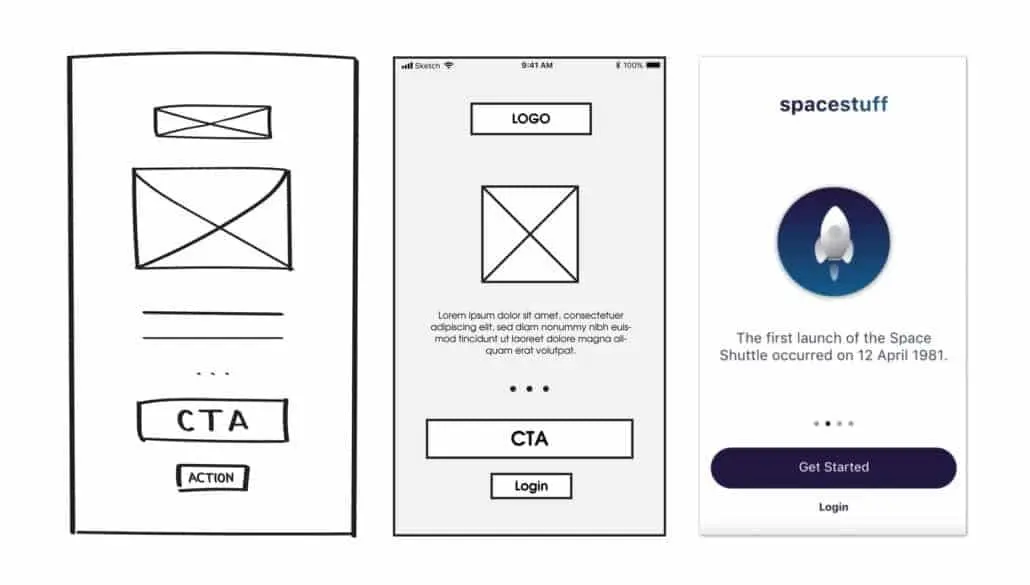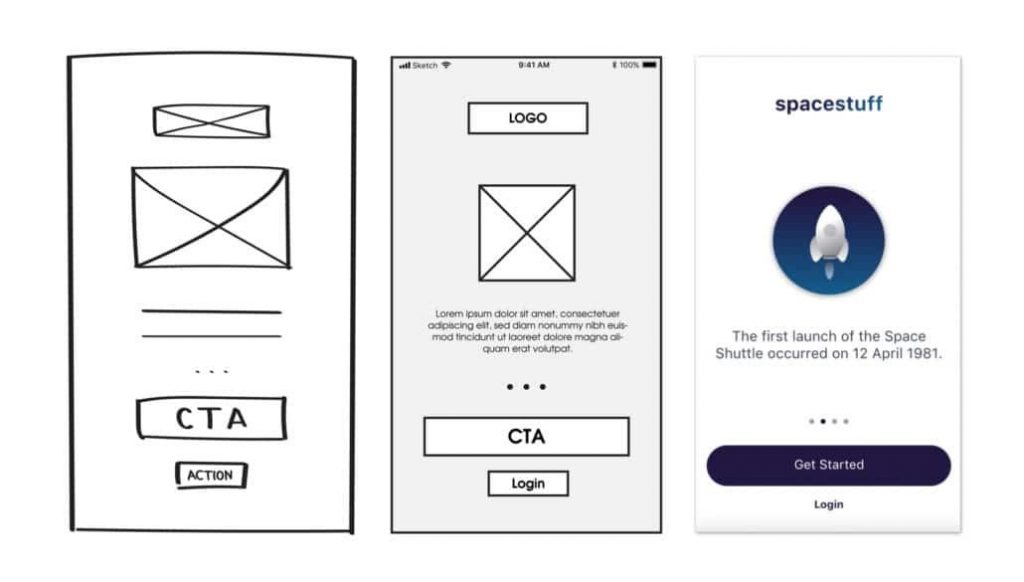 Depending on the fidelity, there are three different types of wireframes, namely: low-fidelity, medium-fidelity, and high-fidelity wireframes. But how do these differ, and when should you use which one?
It all depends on what stage your project is, and who you will be sharing the idea with. Are you only going to share with those invested in the user interface, or the rest of your developer team as well? Also, if there are any design points that you have successfully agreed on, then including these in your high-fidelity wireframes is something commonly done:
1

Low-Fidelity Wireframes

Perfect for co-creating, low-fidelity wireframes are the type that you can scrabble within a few minutes. These should include little to no scaling and sizing, and no details whatsoever. A wireframe of this type should be presented as a rough layout that features only the critical features and functions of the future UI.
2

Medium-Fidelity Wireframes

If you have reached a specific agreement on design fundamentals, yet details are still to be determined, using medium-fidelity wireframes maybe your best option. A layout that is still black-white, these include a differencing content, some images, and even shades to help depict the future project.
3

High-Fidelity Wireframes

High-fidelity wireframes are necessary for prototyping and do require adding real images set on a detailed grid system (pixel-specific) and with responsive behavior. Still, you should know that this type is only intended for later stages of the project as it requires more time and money.

Before we get into the benefits of wireframes, and now that we have presented the few types, it is essential to know the difference between prototypes and mockups. While the wireframes act as a skeleton and offer the core for future content and functionality, prototypes are a visual presentation that focuses more on design and detailing.

Mockups, on the other hand, while featuring the same idea as wireframes, provide more visual detail and design. It is a better option if you will be presenting your idea to future investors. But if there are more than a few options for presenting your future interface, why use wireframes? Well, there are a couple of reasons for it.

Meanwhile, check out our article that says that scrum defines how many roles events and artifacts each project has. 
The Benefits of Wireframes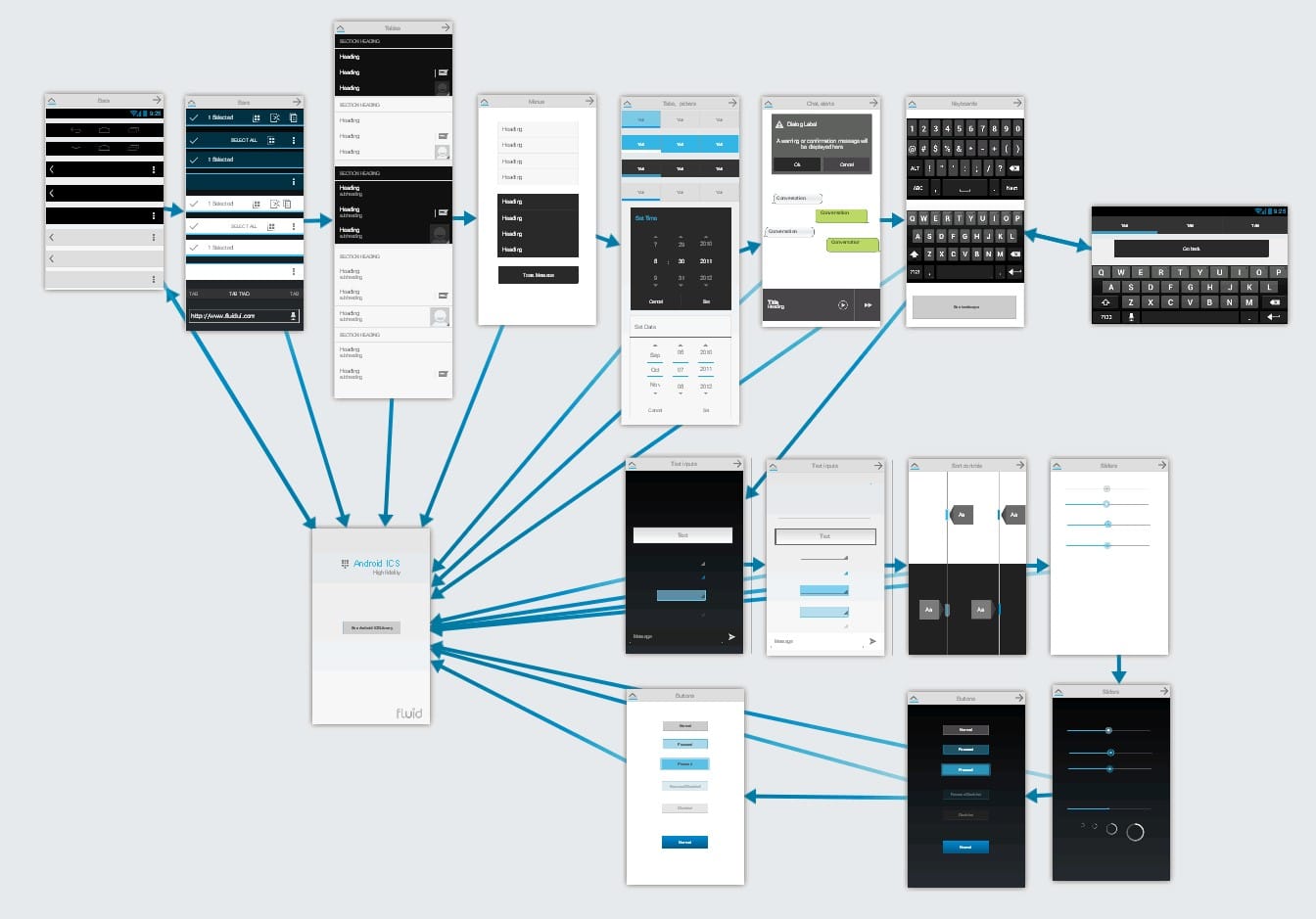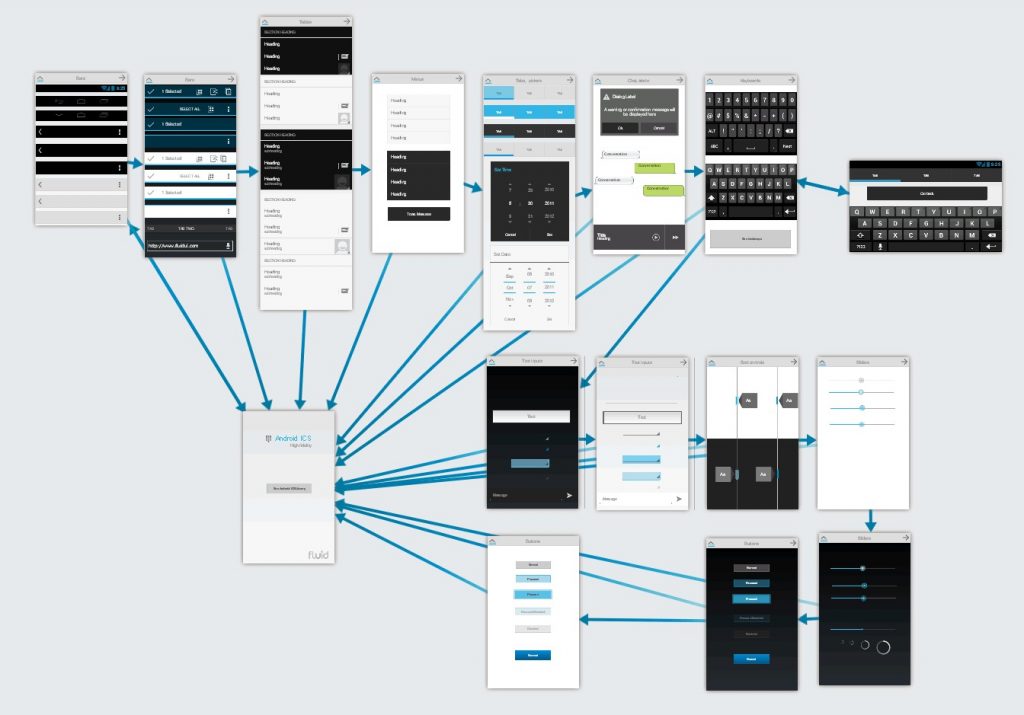 So, why are wireframes important and what are the advantages? First and foremost, wireframing will help you make your content more effective and readable. This is because while designing a 2D layout wireframe, you will gain experience with different fonts, bullet points and align your content in the best way for the user to see.
This is why wireframes for websites are extremely useful. With a clear content-layout, you will be saving both time and money that would usually be wasted on failed projects like isp crm or on-demand service app clone for instance.
Also, wireframing will allow you to incorporate creative branding and functionality ideas in a single step, making less room for error, and setting a better core before you move on to mockups or finalizing your project. Additionally, wireframes for apps are the best way to test the UI and see if there are any navigation-related changes.
Without wireframing chances are you will not be able to clarify the functionality or structure as clearly. There are disadvantages like wireframing doesn't feature technical content or design details. But there are more than a few reasons why these are a worthy investment for your project.
Tips for Wireframing


So why create wireframes? To make the whole software/website process more interactive and transparent. Now, that we have set the potential benefits of wireframing, it is time to guide you through the few steps that you should take in the process:
Before sketching up a 2D layout, be sure to do the necessary research and decide on whether it is the low-fidelity, medium-fidelity, or high-fidelity wireframing that you are looking for.
team on making that layout feature as little details, and as many functionalities and feature points that will present the content and friendly UI.
The more ideas, the better. Try to use all of your developer team and let them have a shot on how each page of your software/website should be wireframed.
Don't go rushing into digitizing the wireframed pages. Until you are 100% happy with sketched wireframes for app design, there is no point in moving further.
Conclusion
Wireframing is of great importance when it comes to web and software designing. A 2D layout featuring content and functionality does go a long way towards making the UI and UX work.  At the end of the day, wireframes are the way to go.
Also, read our article about the advantages of mobile app over website.