There are currently dozens of different ways to make your brand known online, and as the years pass, we only expect even more tools to become available. Many people today are even considering mobile app development for startups to make their brands even more accessible than the competition.
The digital world is constantly evolving, and mobile devices are getting smarter, so it's only logical that people are looking to adapt their business to these tools too.
According to Statista, the number of smartphone users worldwide is expected to increase by 910.3 million users between 2023 and 2028, so why not consider this trend to expand your brand?
Today, we'll tell you why hiring a mobile app development company will get you the help you need to build web apps that are more appealing to your target audience.
By hiring the best app developers on the market, you will only ensure the greatest success for your new and optimized digital solutions.
Why Would You Need Mobile Apps?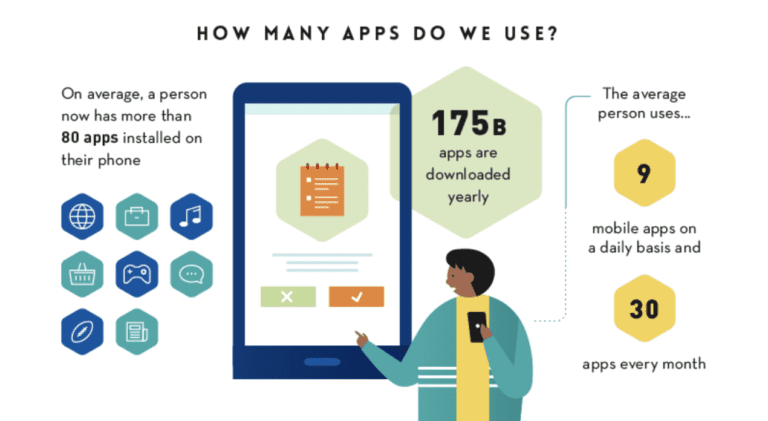 If you take a quick look at common app stores like Android's "Play Store" or iOS's "App Store," you may notice there are already a few apps surrounding your business niche.
Considering the increasing popularity of mobile devices and their accessibility, it's only a matter of time before most businesses shift to the digital world.
However, one of the primary obstacles to starting your digital transformation is the funding process. Overall, raising money for your mobile app startup can be complicated, especially if you don't have the right strategy to allocate your budget correctly.
Thankfully, hiring a mobile app development company will help you navigate that obstacle and many more, including app store optimization or improvements for particular mobile phones.
Mobile app startups can give your brand a ton of useful advantages. However, why would your business need one?
Regardless of the industry you're currently working in, keep in mind that a successful app will make your brand more accessible. iOS and Android apps offer simplified interactions with your target audience, and they also allow for more personalization, which could make your customers happier and more likely to stay with you. However, keep in mind that, before hiring a software development company, there are a few things you must address.
Before You Hire a Mobile App Development Company
The first thing you need to understand before hiring a startup app development company is that you must create something based on your company's goals and preferences. Many people are likely to look at their competition's app and try to copy it. While that could work to an extent, the app was likely made to fit your competitor's needs, so it doesn't necessarily have to meet yours.
By hiring a mobile app company to help you, you will be able to determine what are your brand's 'weak points' surrounding digital accessibility and how to fix that with custom software development services.
Another important factor to consider is that you can create an app for many different purposes. Some companies create an app to engage with their customers, others do it to create a platform to sell online, and others do it to offer more services they can't offer in person.
Regardless of what your goals are, having a mobile app could greatly benefit your brand in the long term, especially if you work with a professional technology partner that understands your mobile development needs.
Ready to supercharge your startup Mobile App Development
Learn how DevOps Managed Services can help you save big.
What Are the Benefits of Mobile Applications?
There's a wide range of benefits you can get from developing a mobile app for your business. Since the digital world will continue to expand over the following years, you can rest assured that your initial investment will give you results for a long time.
Let's take a look at some of the main benefits you'll get from hiring development companies for startups. Those benefits will be the same regardless of the type of app you decide to make:
Better Customer Relationships
According to a study from YouGov, more than two in five people worldwide use their phones to make purchases every day. The reason is simple: Using your phone to navigate the internet and make purchases is now more convenient than ever. People save money on gas or commuting in general, and they can also save time.
When you want to purchase something from your phone, all you have to do is unlock it, enter your preferred app, and place your order. Most of the time, all it will take is a few minutes of your time. Considering that information, it's safe to say that mobile apps are now more valuable to customers than ever.
In that sense, hiring app developers to create your new app will help you create a better relationship with your old and new customers. Overall, they won't have to wait until your website loads, as they will only have to tap on your app's icon to get access to all the information they want.
Moreover, you can make things even better by offering app-only deals or loyalty programs, as that will greatly increase your engagement. Your target audience will appreciate what you're doing to make your brand more appealing, which will, therefore, help you build a great relationship with them.
Stronger Brand
It's a common belief that mobile apps are only suitable for big companies like Amazon. Even though that could be true a few years ago, now, many small and medium businesses are hiring the top app development companies to create an intuitive platform for their clients.
Having a mobile-friendly website is already a great step to take toward your digital transformation goal. However, a custom app is the best way to build familiarity, credibility, and trust. As long as you're able to build something that provides a seamless and intuitive experience to your customers, you will see results, making your brand stronger than ever.
Personalization for Your Customers
An excellent thing about mobile apps is that you can set them up to be customizable. Many brands allow their customers to tailor their apps to their preferences, and that's beneficial for everyone. Your customer will get a much more personalized experience, and you will get to use that data to see what people are interested in the most.
Overall, you can use data and feedback from your app to fix problems and even create a stronger marketing campaign for the future. The possibilities are endless!
New Marketing Tools
A mobile app does an excellent job to promote your marketing strategy. There are many tools available for people, including contact information, specialized messaging, and more that you can brand with your company's elements.
Overall, you can use your mobile app to promote different campaigns within the same platform, which will make your brand more recognizable.
Cost Effective Solution
Even though hiring mobile app development companies involves a significant investment, you should also consider all the potential returns you could get.
Depending on how you set everything up, you could cut down on marketing campaign expenses, boost employee efficiency, improve communication, streamline data, and more.
If you add everything up, you will notice how much money you can save in the long run.
Some companies take things one step further and start offering in-app purchases, which allows them to earn money from within the app. As long as the offer is attractive enough to your audience, you will get them to buy.
Accessibility
Probably the best benefit that mobile apps offer is their accessibility. We've mentioned it before, but let's take a look at it from another perspective.
Brick-and-mortar stores have a set schedule; most of them aren't open 24/7. Even if they were open all day long, you would have to spend more money on employees to cover those extra hours.
Unlike these stores, your mobile app will stay up 24/7 offering all your goods and services, making your brand much more convenient than others that don't have an app.
Why Is Startup App Development More Recommended Than Other Solutions?
As mentioned before, there are many tools you can currently consider for your brand, so why go for mobile app development?
Overall, you can create a website that has a mobile-friendly option, and that would also help you get the accessibility you need for your brand. Other companies settle for having an excellent social media presence. What makes apps so different?
In a sense, they're more unique than other solutions. The fact that someone can have access to all your goods and services within a few taps is unreal, and the best part of it is that not all businesses are making the most of these benefits.
Overall, having mobile apps could put you at a huge competitive advantage, and that will also give you a chance to appeal to younger audiences who are more tech-savvy.
We're not saying that you should only invest in mobile development and ignore all other solutions. In the end, the best strategy will be the one that best appeals to your current needs and budget. However, we must say that hiring an app development company to create your next digital platform could be an excellent choice to get you to the top.
Can You Truly Grow Your Business with Mobile App Development Services?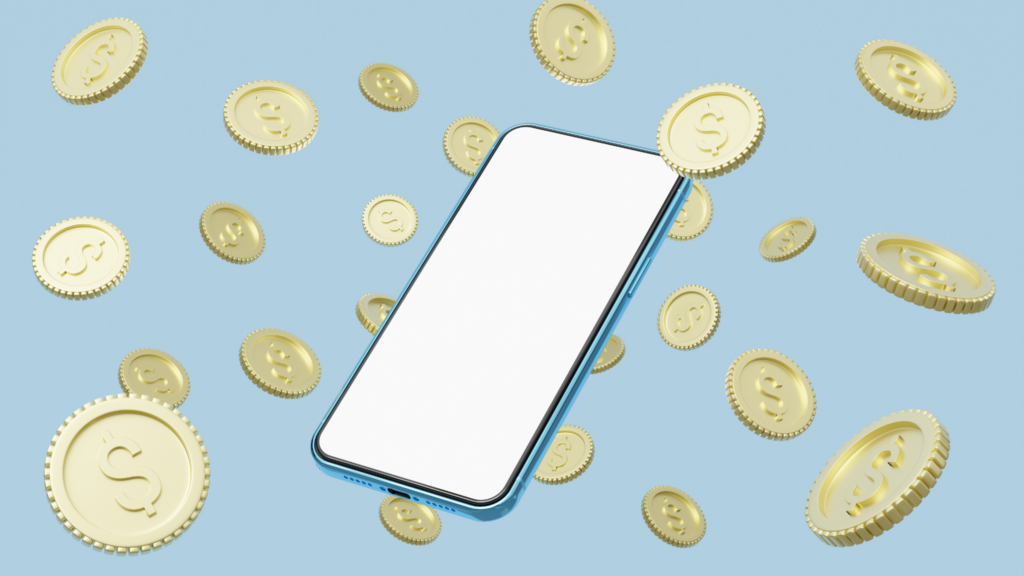 Absolutely! As long as you hire the right mobile app development companies and create a good strategy, you will be able to create something that can help your brand get to the next level.
Thanks to mobile apps, you can make your customer experience more meaningful and unforgettable, which could translate into more profit, better feedback, and more scalability.
If you're interested in discovering the benefits that mobile apps have in store for you, make sure to get help from a reputable software development company that can help you address all your needs through a thoughtful strategy.
Do You Need the Help of Mobile App Development Companies to Get Started?
Developing a mobile application, unfortunately, isn't easy. If you truly want to succeed in the digital world, you must create a solution that truly works and offers your target audience what they need.
Most of the time, you will not have the resources to do these projects yourself. In those cases, hiring app development companies is the best decision to make.
A development company can help you determine which type of app is best for your need. Depending on the case, here are some common app types you can get:
Loyalty App: It allows you to offer loyal customers special discounts and offers.
Interactive App: You can use it to either provide entertainment or gather data from your customers. These apps are great for those who aim to engage with their customers.
Customer Service App: As its name implies, this app type is for those who want to provide specialized support to their customers. Many business owners implement advanced tools like chatbots and FAQ sections to help people get easier access to vital information about their brand.
Content App: It's designed to provide your customers with important information about your business, your project, and your services. These are great if you're looking to engage with your potential customers through valuable content.
Shopping App: This is one of the most common app types out there. It allows customers to make purchases through a simple and intuitive platform. The shopping app, overall, is excellent for any online retailer on the market.
Reservation App: A reservation or scheduling app is an excellent choice for those who want to provide a platform that allows people to schedule appointments or make reservations for anything. Restaurants and hotels are among the top businesses that use this kind of app.
Thanks to our customized approach to mobile development, you will get the perfect type of app according to your needs, whether you want to focus on Android or iOS (or both). All you have to do is schedule a consultation, and we'll gladly walk you through all the available options.
We've developed for many popular industries, including:
Entertainment
Logistics
Medical Technologies
Education
On-demand Services
E-commerce
And more!
Bottom Line – Start Working with the Top App Development Companies Today
That's all you need to know about the power of mobile apps in 2023! As you can see, developing a good mobile app can help you engage with your audience and boost your sales.
However, if you want to get excellent results, you must work with the right app development companies. Otherwise, you will end up with a program that doesn't work toward your brand's current goals.
Thankfully, our team at AttractGroup has years of experience dealing with custom app development projects, so rest assured that you'll get a great digital solution that will make your business grow.
We aim to be your partner throughout the entire process, so whether you're a startup or an established business, get in touch with us, and let's get to work.
Ready to supercharge your startup Mobile App Development
Learn how DevOps Managed Services can help you save big.