Do you have an idea for a new business or app? The first thing to learn is how to evaluate a business idea.
See, many entrepreneurs don't objectively evaluate new concepts before plunging in. While many ideas seem original and plausible, spectacular success is rare. According to the National Federation of Independent Business Education Foundation (NFIB), just 30% of all small businesses are profitable, while 30% only manage to break even.
Launching a small business is a complex process that must combine enthusiasm with meticulous research. This should not discourage you, though. With careful preparation, you can ensure your concept is a home run.
We have a few suggestions to get you started. Just follow this business plan evaluation checklist:
What is a Business Idea?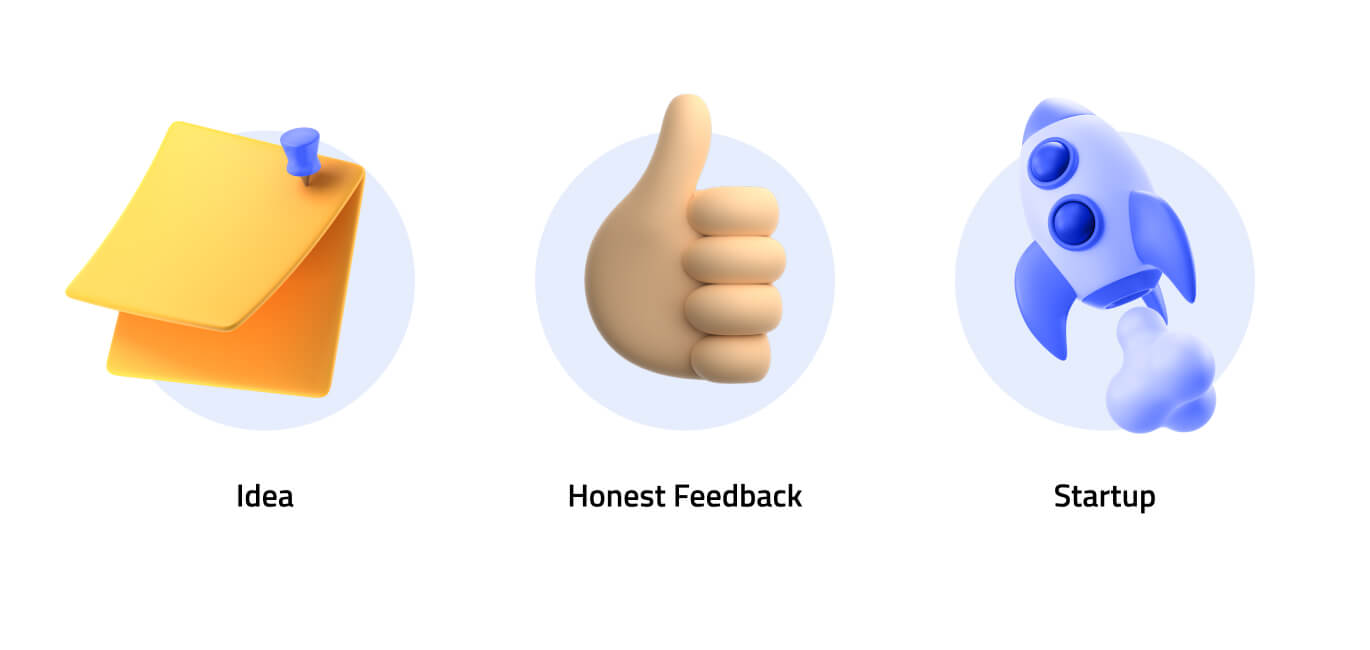 Before discussing how to evaluate business ideas, let's define what exactly a business idea is and what is not:
"It's a thought or suggestion about which product or service to offer customers for financial gain."
Businesses are engaged in generating profits—by earning more money than they spend. So, the idea must be profitable and easy to monetize.
How do people arrive at new business ideas? Successful ideas are brand-new concepts or better versions of existing ones. The first question is:
What is business idea validation?
"Business idea validation is determining that a proposed idea meets the minimum criteria required to maintain a thriving venture."
Before undertaking a business idea assessment, it's critical to recognize the characteristics of a great idea.
Here are some essential qualities to use when you evaluate the business idea:
Usefulness (Value proposition): The new product must strive to address a known or unknown need. Some needs exist naturally, while others are artificially created —where a service creates a need and offers itself as a solution. Needs may be simple or complex. They keep evolving, necessitating the launch of new businesses.
Explainable (Easy to convey): People should have an easy time understanding the business idea. The litmus test to determine if the concept is explainable is if it's possible to communicate the value proposition in a few sentences. Henry Ford famously said that people wished for faster horses — but it was easy to explain how a car was different.
Simplicity: Awesome ideas produce simple products and services that users can start interacting with without requisite know-how. So, when developing an app idea, ensure it's pretty easy to use. For instance, Apple incorporates simplicity into its products.
Scalable: Highly successful businesses can quickly scale with demand and take advantage of economies of scale. A perfect scenario is where the costs to serve additional customers are almost negligible, for instance, building an app like Zoom where overheads don't significantly increase if the company adds 1 million new users.
Habitual (Users can't live without it): Users should find the product or service more valuable, meaningful, and a must-have as they interact with it. For instance, Netflix requires users to set their preferences and personalizes the content to their tastes. It's also integrated into their daily life and comes pre-installed on most devices. Even if a better company than Netflix popped up, many users would still find it hard to switch. Business owners should always ask: "Is my business idea so good that people can't live without it?"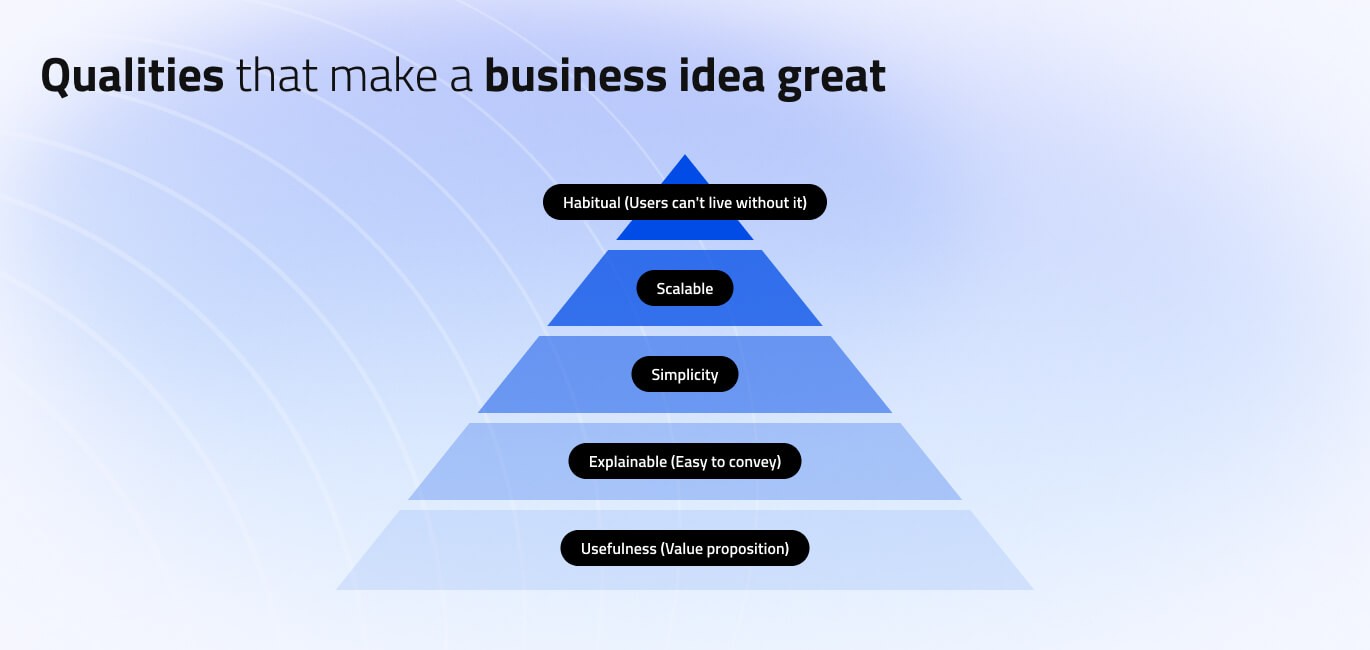 This criterion provides a basis for business idea evaluation. An idea should be useful, simple, explainable, scalable, and habitual.
Ready to Turn Your Business Idea into a Reality? Contact us now to discuss your vision and get started!
Too Big to Fail – Why evaluation of business ideas matters
The startup world has countless examples of companies that sounded good on paper but failed tremendously because the idea was not properly validated.
Pets.com is a famous cautionary tale. The company was launched in 1998 as an online store offering pet products. It had an attractive website and provided expert advice from veterinarians. The startup raised hundreds of millions in venture funding before going public in 2000.
Still, the basic foundation was shaky. Pets.com lacked a unique business model, as it offered products stocked by other e-retailers and offline stores. There was no clear positioning strategy but a heavy reliance on low prices to out-compete other retailers.
Additionally, the company excessively relied on advertising, which benefited stores with similar domain names, such as petsmart.com.
Pets.com sold its merchandise below cost, hoping its dominance would eventually result in future profits. Eventually, the high shipping costs, weak value proposition, and low customer demand brought down the company.
Pets.com's startup idea was explainable and straightforward. But it failed on all other fronts. For instance, it lacked a unique proposition and couldn't provide a better level of service than brick-and-mortar stores. Customers still had to wait several days to receive their pet food and pay high shipping fees.
How to Evaluate a Business Idea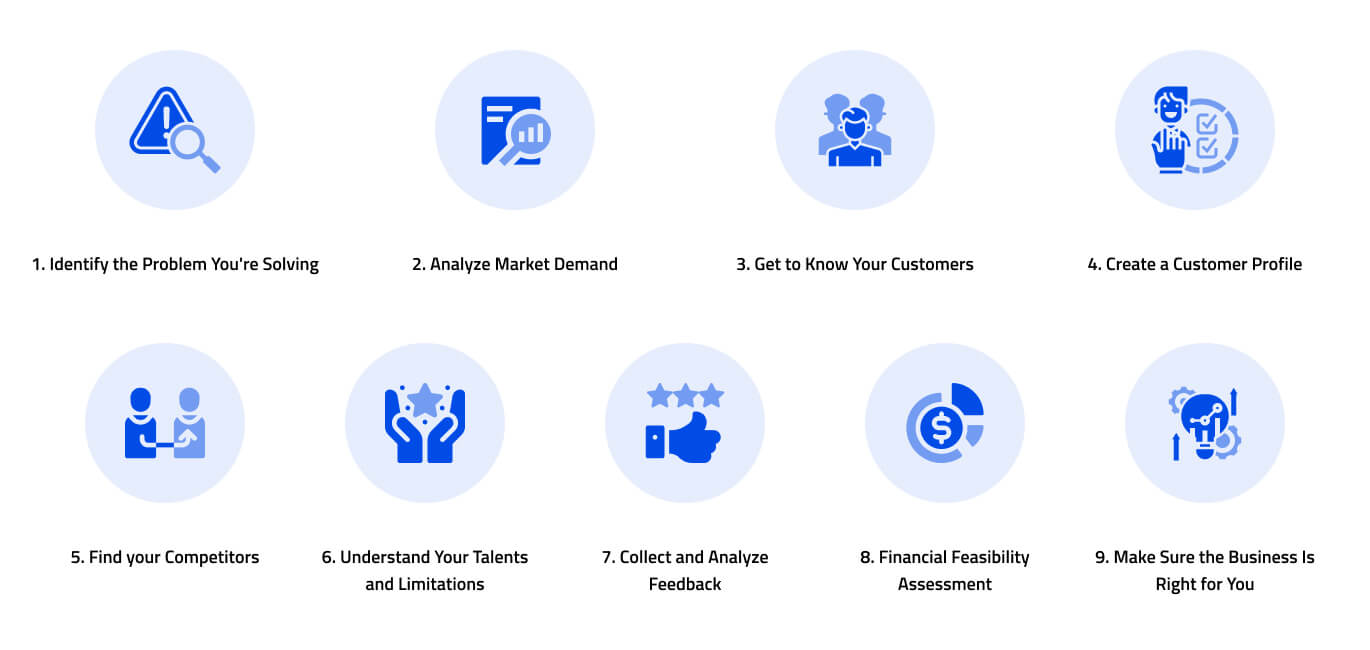 What are the ways to evaluate a business idea?
Evaluating a business opportunity in project management simply entails determining if an idea is practical and profitable, for instance, identifying the main problem the business is attempting to solve and establishing that they are people willing to have the issue resolved.
Use this checklist to cover major steps required when evaluating business ideas:
1. Identify the Problem You're Solving
The first step in the idea evaluation checklist entails determining the actual problem the business seeks to solve. That's because companies don't merely offer products or services; they solve problems.
Amazon's success has been predicated on offering the best selection of items at the best prices and with convenient delivery options —such as same-day delivery.
Follow this checklist to identify a problem:
List problems that your business can solve for its customers;
Determine how consumers are dealing with the problem now;
Assess if your product is identical to an existing one (It solves the same problem). If it is, how can you tweak it to make it different?
2. Analyze Market Demand
Market demand measures the number of consumers willing to acquire your product during a given time. It's not constant but fluctuates — based on market conditions and external factors. For instance, demand is affected by product availability, pricing, disposable income, and the presence of alternative products from competitors.
It's crucial to assess the level of market demand when evaluating a business idea. If you launch a product with no market space, the endeavor is doomed altogether. Failing to satisfy the available demand is another pitfall to watch out for.
Use this evaluation tool (checklist) to analyze market demand:
Pinpoint the overall target market;
Divide into segments for easier analysis;
Determine the main drivers for demand in each segment and think about their future impact;
Identify the current market cycle (emerging, plateau, or declining);
Test the waters by developing a few products and distributing them to actual customers, or publish an MVP to test an app idea.
Your idea may be unique (which is rare), or you may improve on what is already available. Whatever the case, the concept must stem from actual market demand.
Demand vs. Market Fit
A related concept to focus on when figuring out how to evaluate your business idea is 'market fit'. It is achieved when the demand for your product or service is strong, and you are in a good market that your idea can satisfy.
The fit is quantifiable, and there are multiple approaches to the calculation. For example, you may begin with the total addressable market (TAM) — the audience you can target. Take the estimated number of customers in the market. Next, multiply it by the percentage of those who do not have access to the product in question.
Business owners can increase the market fit by identifying the right market and building products that customers want to use.
Use this checklist to promote better market fit during idea validation:
Go with the most profitable segments with the least competition;
Identify at least five underserved customer needs;
Obtain feedback from the underserved customers;
Create a sample product or undertake MVP development for a promising app idea;
Test the sample with the target market, looking out for indications of solid and consistent demand.
3. Get to Know Your Customers
Once the market gap is evident, zoom in on the people likely to buy your product or service.
Where to find customers
This stage is crucial when starting a business, as it determines the efficiency of your subsequent marketing efforts.
Now, the preliminary market research in steps one and two should provide an understanding of the following questions as you evaluate your idea:
Who are they, and what do they want?
What problem do they have that you can solve?
What goals can your product help them achieve?
The next stage in the business idea evaluation checklist is to gain a precise understanding of the customers.
And it's important to know where to find them.
Follow this industry analysis checklist to find customers:
Check users who follow and comment on your competitors' posts on social media channels;
Use business review sites for real-time insights into past customers who have engaged with a competitor;
Join online communities that people using your product would join;
Connect with customers in-person. For instance, attend wedding fairs if your business plans to offer bridal services;
Refine the target market selection using geographic, demographic, and psychographic characteristics.
Try to understand their specific needs
After finding customers, you need to understand their specific needs and ways to turn them into paying customers.
Follow this checklist to understand specific customer needs:
Explain your product or offer a sample, and ask if it met their needs;
In a survey, inquire whether they buy products similar to yours, how often, and how much they pay?
List brands they prefer and why;
Prepare a list of the biggest customer grievances from past negative ratings on competitor pages;
List must-have features customers look for in a similar product or service;
Consider any emerging trends in your industry, for instance, a shift towards green and eco-friendly products.
*Keep the survey brief: 10 questions are the limit, so you do not bore anyone. And use tech tools. You don't have to go door to door with surveys. Today, data collection is lightning-fast. You can easily collect the opinions of prospective customers online.
Create basic questionnaires for free using software like Typeform or Google Forms. Share these via social media.
If your audience is not particularly tech-savvy, use old-school ways if it makes sense. Why not print off the survey and hit the streets? It all depends on your target group.
Responses provide a picture of your potential customers. It will then be necessary to assess your idea from that perspective.
4. Create a Customer Profile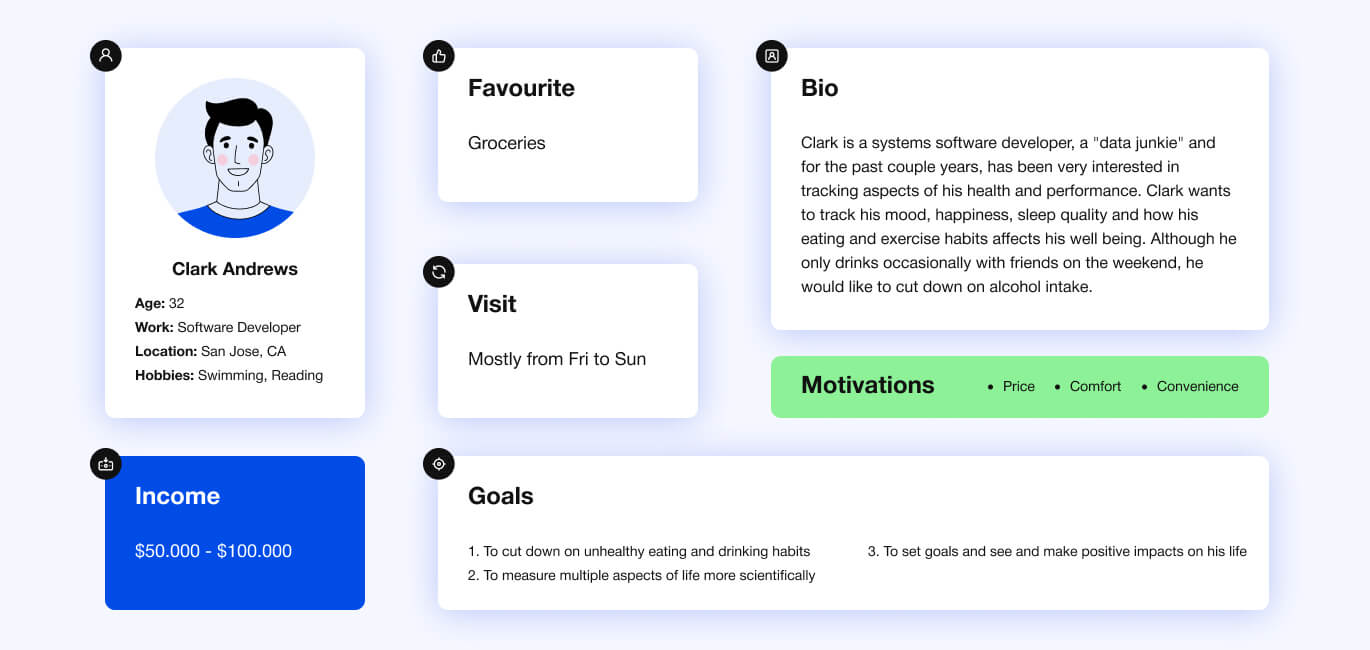 Identifying the target market is a crucial part of figuring out how to evaluate a new business idea. But it doesn't end there!
After figuring out the demographics to target and engaging users with surveys, go one step further and create a profile of your ideal customer. It should be based on data from different sources: your personal observations, feedback from mentors, colleagues, and test users. Thorough research can lead to a more accurate profile.
Follow this checklist to create the customer profile:
Create a customer journey map;
Find out the target customer's location, age, gender, income, occupation, education, ethnicity, marital status, number of children, spending habits, etc.
Use the information to create one unified and fictionalized profile of the customer;
Determine the audience size, and if it's necessary to create more than one profile to cater to different archetypes;
Use actual data to confirm the validity of assumptions in the customer profile.
5. Find your Competitors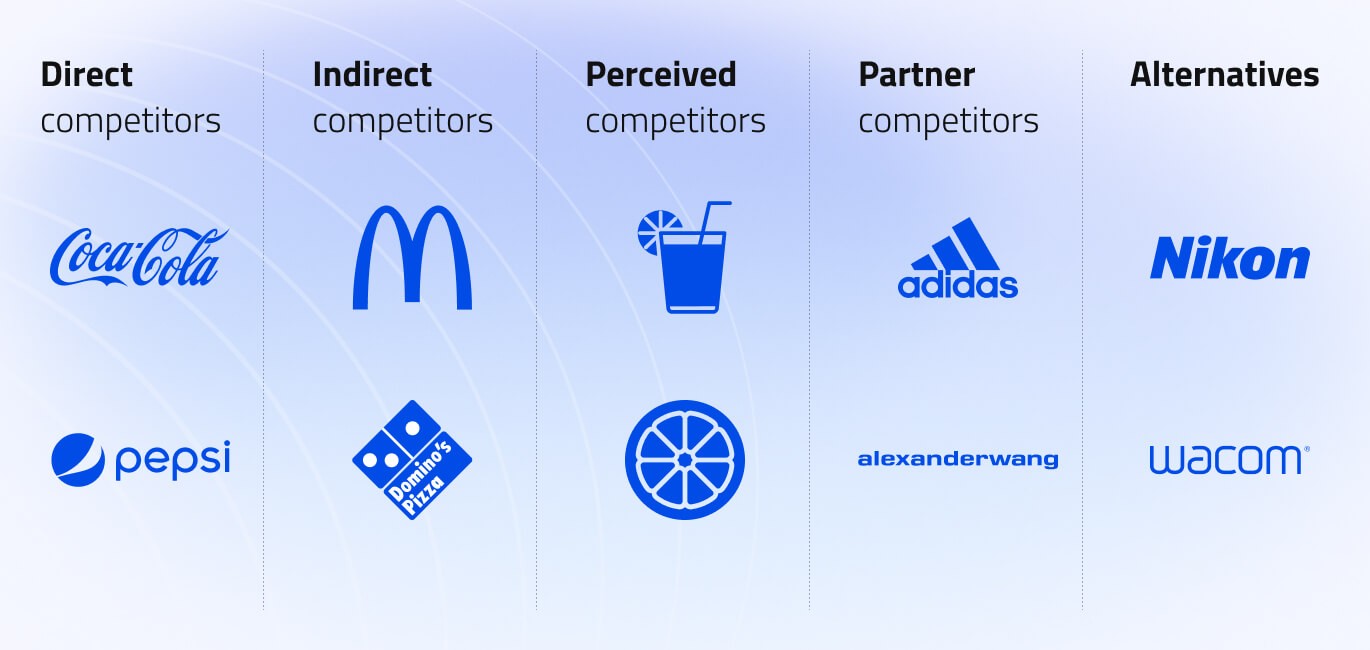 Competition is not harmful unless the market is saturated. So, when you figure out how to evaluate the business opportunity and idea the major things to consider are who are the competitors and how to tweak an idea to make it competitive.
Where to find competitors
Whichever niche you choose, you will always have competitors — direct or indirect.
For instance, if you have a hot dog stand, your direct competitors are other hot dog stand owners in the area. At the same time, there are indirect rivals — for instance, local taco stands, burger joints, or pizzerias. These competitors meet the same need with a different product or service.
Use this checklist to find your competitors:
Search for an industry keyword and evaluate the first page results on Google or Bing;
Use Google maps to find similar businesses, targeting local customers in your region;
Search for competitors on social media;
Ask customers about other businesses or brands they have worked with before;
Use local business directories;
Check for ads on print media and online.
Perform competitive analysis to see if the idea is competitive
Suppose you own an old-school pizzeria with in-store dining only. Customers have to visit your eatery to buy from you. You may be beaten by a nearby taco place that also offers quick delivery through a sleek app.
The critical question is: Why should hungry customers prefer your hot dogs over other options? Is it possible to compete at all, or should you refocus on a different audience (for instance, in another district)?
Follow this checklist to assess if your idea is still competitive
Pre-sell the idea to customers who have already engaged with competing products;
Consider what the product lacks in light of current market offerings;
Distinguish market leaders by using tools such as Spyfu to analyze web traffic, or check for the number of app downloads, reviews, etc.
Pay close attention to 3-4 star ratings from dissatisfied users and find ways to make your product different.
Tweak your idea to increase its viability
Be flexible and consider tweaking the idea to make it more competitive. For instance, how about hot dogs with gluten-free buns and organic condiments? A vegan pizzeria could also be competitive if it is the only one in town.
Consider 'green' food trucks that have been gaining traction in the US. They run on compressed natural gas and solar power. Positive social impact can boost your bottom line, as can be seen from this bar graph.
Use this checklist to increase your idea's viability
Look at what rivals are doing or failing to do. Think of how best to meet the same consumer needs?
Tweak the product using fact-based evidence to make the concept more competitive;
Find other areas to compete such as price, logistics, or features.
6. Understand Your Talents and Limitations
One aspect of the business evaluation checklist that may not be quite apparent is the need to understand your talents and limitations.
Talents are simply innate abilities that you can positively use to give your business ideas a higher chance of survival.
You don't have to be the smartest person in the world. Nick Grouf, a prominent venture capitalist, looks for clarity of thought and intellectual integrity — which he deems more important than the founder's intelligence.
Limitations are things that can hold you back. For instance, many small business owners may lack the ability to admit mistakes and ask for help. Mistakes can cripple the business at its early stages:
Use this checklist to understand your talents and limitations:
Identify things that you love doing;
Evaluate previous successes;
Track things that didn't work out in past ventures;
Obtain feedback about any weaknesses from trusted persons;
Consider how you'll leverage your strengths to properly execute the business idea;
Make a note of any personal inconveniences that may impact the viability of the business.
7. Collect and Analyze Feedback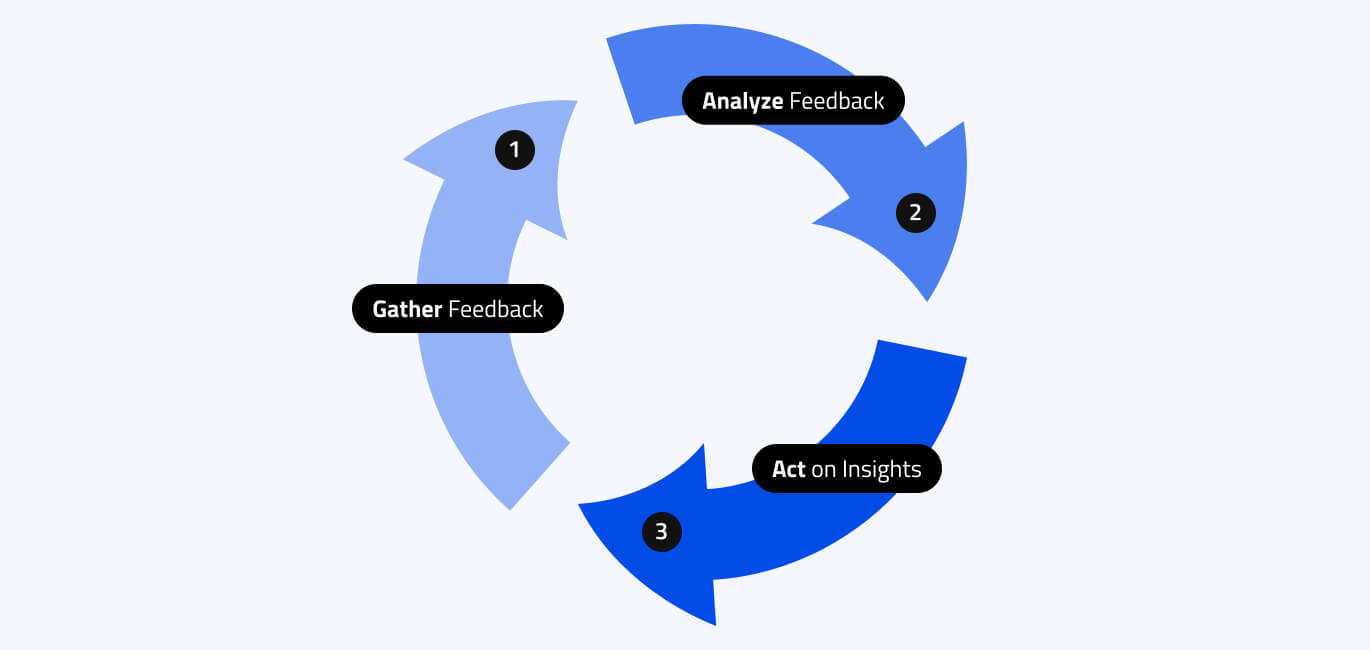 To make sure the idea is going to work, you need to let consumers see it. Tests do not always require time and money.
Follow this checklist to collect and analyze initial feedback:
Create a free basic website for your enterprise to showcase the product;
Share the website with people you know such as your friends, family, and colleagues — see what they think of the concept;
Promote it on social media platforms and analyze feedback from there. This is the beginning of your social media strategy;
Find out if people are interested in learning more about your company by sending inquiries, or leaving comments on social media;
Consider giving out free samples or trials to customers in return for feedback.
If the potential is confirmed, you will already have a website to promote it through. Real customers may even find you through the primary website and reach out. That is when you know you are in business! A website is essential — it adds credibility to your brand from the get-go.
8. Financial Feasibility Assessment
Countless businesses have failed because they ran out of money or failed to turn a profit. In fact, many startups fail to carefully analyze if their monetization strategies are practical. A good example is WeWork, which raised more than $13 billion, only for the business model to prove unsustainable and unprofitable. At some point, they were losing more than $219,000 an hour.
Follow this checklist to analyze financial feasibility:
Identify all startup expenses —from hiring to legal;
Make a plan to bridge the revenue gap as profitability will not come overnight;
Calculate ongoing expenses to keep the business up and running;
Explore funding options to meet start-up and first-year expenses before attaining profitability (Get Funding for an App Idea);
Assess the business's earning potential and how predictable the income is.
You may realize that feasibility is questionable in the current market conditions. If the risk is unjustifiable, search for something better. Financial analysis will prevent you from wasting time and money.
But if the audience is clear, competition is moderate, and the finances are stable, you can develop and implement a business plan.
9. Make Sure the Business Is Right for You
This is the last but crucial point in our business idea evaluation checklist.
Launching a company is not easy. It requires sacrifices like time with your family. Things will not always go according to plan. If you are passionate about the idea and determined to get the business off the ground, go for it!
Use this checklist to determine if the business is right for you
Determine if you're the right person to start this business and why?
Check if you have the right skills and how to bridge the skills gap;
Confirm that it's something that you really want to do and that you'll have the resilience to surmount the difficulties.
Final Thoughts
These are the key stages in business idea evaluation. You have decided to create an unprecedented product or make the existing one better. You have analyzed the market and identified your niche. It is clear who your future customers will be and how to ignite their interest. Financial success is attainable.
This means your business idea is indeed feasible, so start working! Use digital marketing to spread the word about your product. Invest in an attractive website. Attract Group team will help you do business analysis and expand your online presence. 
Ready to Turn Your Business Idea into a Reality?Contact us now to discuss your vision and get started!