---
🔊 Listen to the Summary of this article in Audio
---
The mobile app industry is experiencing significant growth and is expected to generate over $935 billion in revenue by 2023. Mobile app usage has been trending upwards for many years, with consumers spending 85% of their time on smartphones in apps. By 2025, consumer app spending may reach over $270 billion (source). The combined number of mobile apps on the Google Play Store and Apple App Store is expected to exceed 5.7 million (source). This growth presents significant opportunities for businesses and entrepreneurs looking to develop custom software solutions and innovative mobile applications.
However, building successful mobile apps requires specialized expertise. While many companies attempt to develop apps in-house, working with an experienced mobile app development company often delivers the best results. But finding the right partner can feel overwhelming given the crowded marketplace.
This comprehensive guide will walk you through the key considerations for choosing a mobile app developer and provide 50 of the top places to discover talented mobile teams. With the strategies outlined below, you can confidently identify a mobile partner poised to bring your app vision to life.
Types of Mobile Development Companies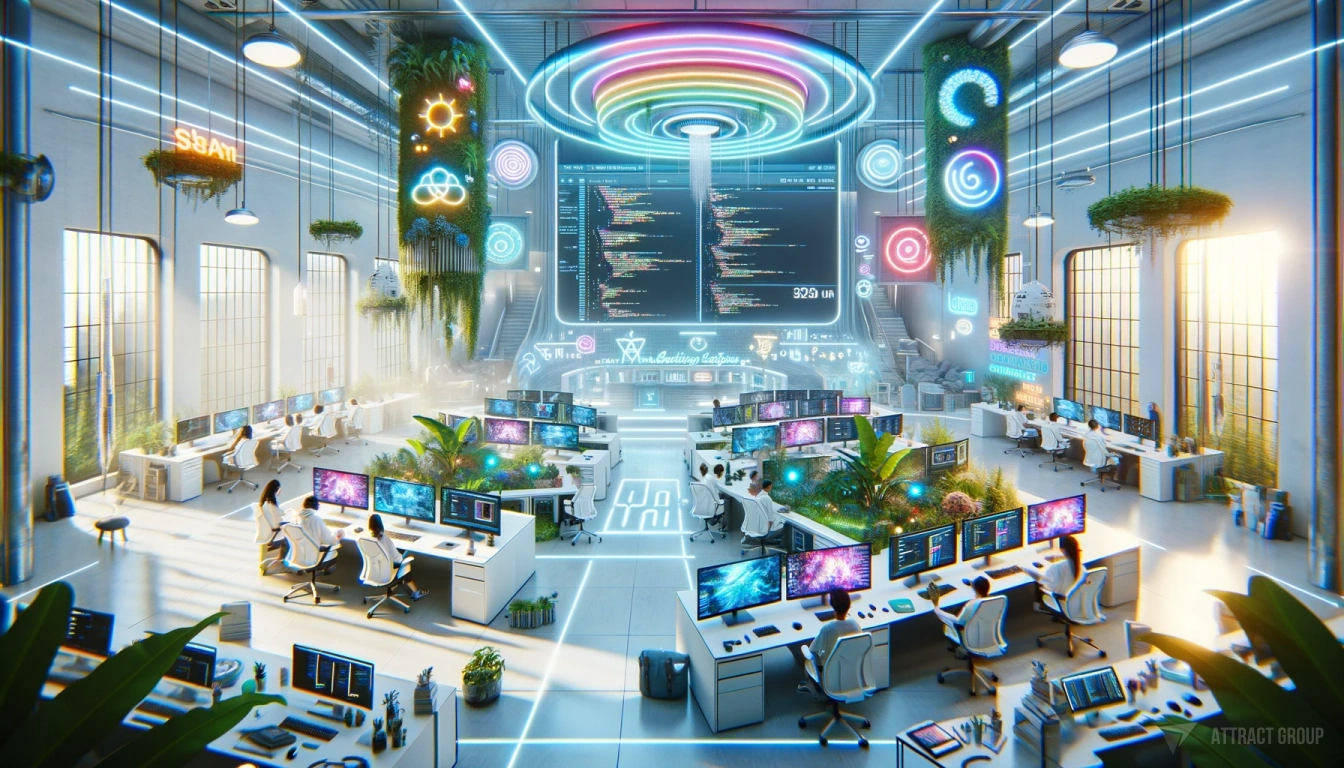 The mobile app development ecosystem encompasses a diverse range of company types. Understanding the core distinctions can helpnarrow your search.
Boutique Agencies
Smaller teams of 5-20 developers
Specialize in specific industries or app types
Offer highly customized service and attention
Ideal for startups and smaller projects
Examples: Fueled, WillowTree
Mid-size Companies
Larger talent pool of 50-250 developers
Increased bandwidth for complex projects
Expanded capabilities and technical expertise
Able to scale teams and solutions
Examples: ArcTouch, Attract Group.
Enterprise-level Firms
500+ developers worldwide
End-to-end IT and infrastructure services
Offer one-stop-shop capabilities
Equipped to manage large initiatives
Matching project scope and needs to company size is an important starting point for your search.
50 Places to Find Mobile App Development Companies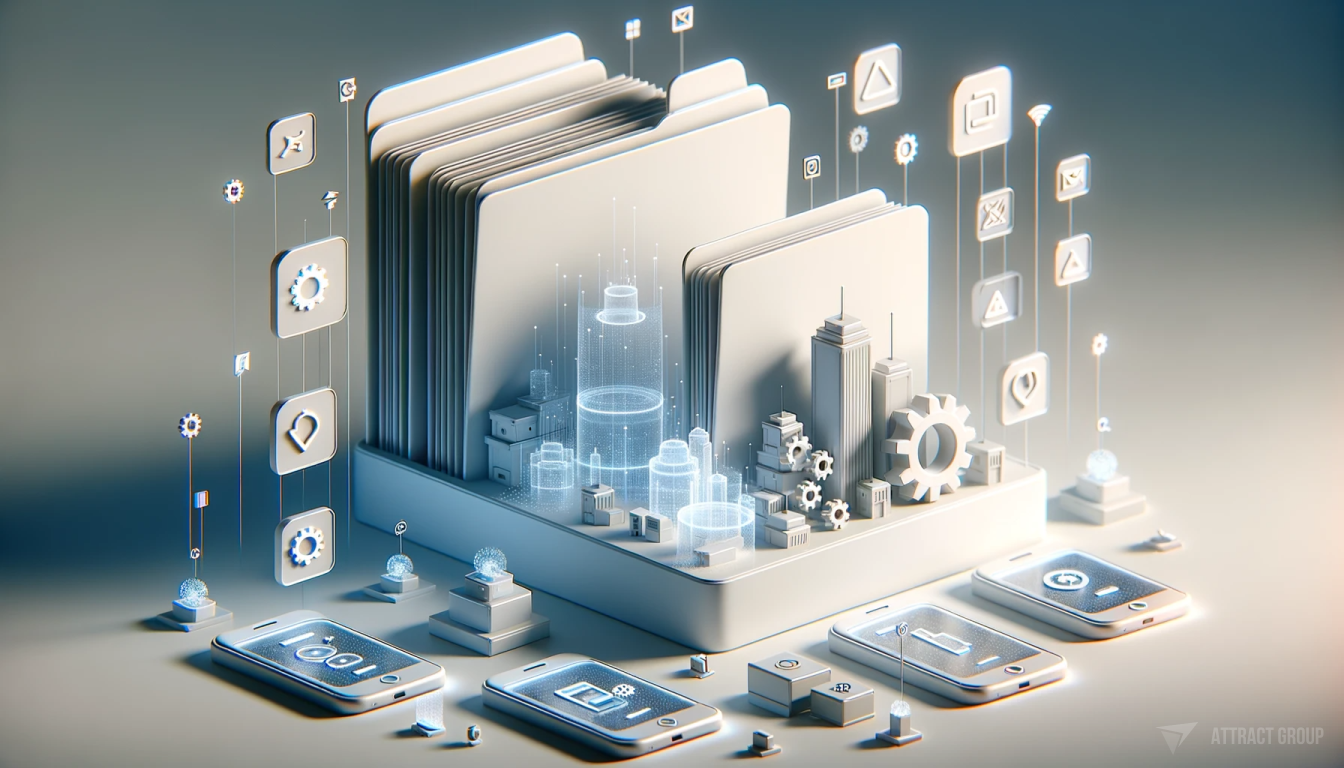 When searching for a mobile partner, casting a wide net is key. Here are 50 of the top spots to discover talented app developers:
Online Directories
Clutch – Reviews and rankings for top app developers
GoodFirms – Database of vetted companies globally
Businesses.com – Directory of verified service providers
Extract – Features and filters app dev firms by skills
Sortlist – Find local agencies for your project
TopDevelopers – Leading mobile app development companies
AppDevelopmentCompanies.co – List of top app developers
SuperbCompanies – Reviews and lists of iOS & Android developers
FindBestWeb – Web & app dev listings with client reviews
Freelance Platforms
Social Media Groups
LinkedIn Groups – Various mobile app dev groups to join
Facebook Groups – Search groups relevant to app development
Reddit – Subreddits like r/mobileapps, r/androiddev, etc
Discord – Explore Discord servers for app designers/devs
Github – Connect with developers via public repositories
Dribbble – Discover designers and obtain referrals
Industry Events
Meetup – Find local Meetup groups related to mobile dev
Conferences – Attend mobile-focused conferences like App Promotion Summit
Hackathons – Sponsor hackathons for access to developers
Eventbrite – Check Eventbrite and local tech calendars
Referrals
Clients & Partners – Ask business contacts for referrals
Investors – Utilize investor networks and portfolio companies
Incubators/Accelerators – Connect with local startup programs
Coworking Spaces – Network with other professionals and teams
Alumni Groups – Leverage your alumni network
Meet with Company Reps – Have intro calls to assess team fit
Job Sites
Staffing Agencies
Toptal – Top 3% of freelance developers screened and managed
Gigster – Teams built specifically for your projects
Abstract – Premier network of vetted remote developers
Crossover – Recruit from global pool of remote tech talent
X-Team – Teams of developers available for contract work
Andela – Skilled developers from emerging markets
Competitions
Kaggle – Host a competition tailored to your app needs
Topcoder – Crowdsourced development solutions
Freelancer Contests – Post contests for freelancers to bid on
This extensive list provides numerous options to help connect with skilled mobile developers aligned to your project needs.
Key Considerations Before Choosing a Company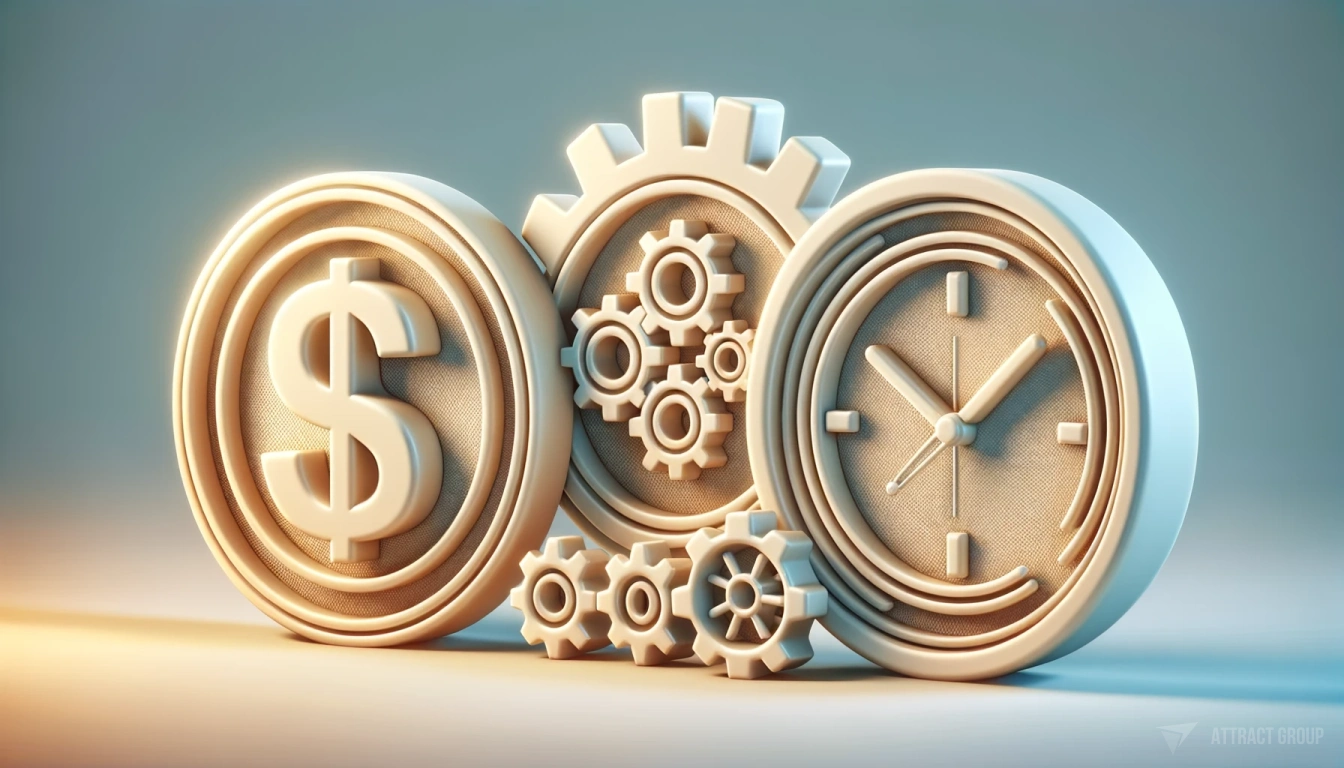 As you evaluate potential mobile partners, keep these key factors in mind:
Budget Constraints
Carefully consider project budget and timeframe
Weigh value of quality versus cost savings
Get quotes from shortlist of 3-5 companies
Technical Expertise
Review portfolio for relevant platforms and integrations
Ensure design and development capabilities align
Ask about testing, maintenance and future support
Don't leave your app success up to chance,
Let Attract Group's proven mobile development process deliver results!
Project Timeline
Discuss expected development roadmap and milestones
Look for Agile approach with flexibility
Confirm capacity for your launch timeframe
Ask about maintaining updates post-launch
Vetting development partners on these criteria will help surface the team best equipped to build your app successfully.
Introducing the Video: 5 Key Aspects in Finding The Top Mobile App Development Company
In the ever-evolving landscape of mobile technology, finding the right mobile app development company is more crucial than ever. The video we're about to delve into outlines five key aspects you should consider when making this important decision. From identifying your app's requirements and goals to scrutinizing reviews and ratings, this video serves as a comprehensive guide. It even touches on the often-overlooked factors like communication, collaboration, and transparent costing. So, before you take the plunge into the mobile app development journey, take a few minutes to watch this video. It could be the difference between an app that sinks and one that soars.
How to Vet a Mobile Development Company
Once you've compiled a list of prospective app developers, conducting due diligence is critical before making a final selection.
Portfolio Review
Scrutinize their portfolio of past work
Look for apps similar to your needs in design and function
Check apps across platforms like iOS, Android, web, etc
Try demo apps to test user experience firsthand
Client Testimonials
Read through client reviews and testimonials
Contact references to learn about their experience
Ask for metrics on KPIs and ROI from previous projects
Inquire about the development process and team collaboration
Technical Interviews
Interview key members of the potential team
Assess technical capabilities and communication skills
Discuss technical approach and architecture planned
Get details on quality assurance and testing processes
Ask about scalability, maintenance and future support
Conducting in-depth vetting protects against partnering with a company that looks good on the surface but can't deliver on your vision.
Why Mobile Development is Crucial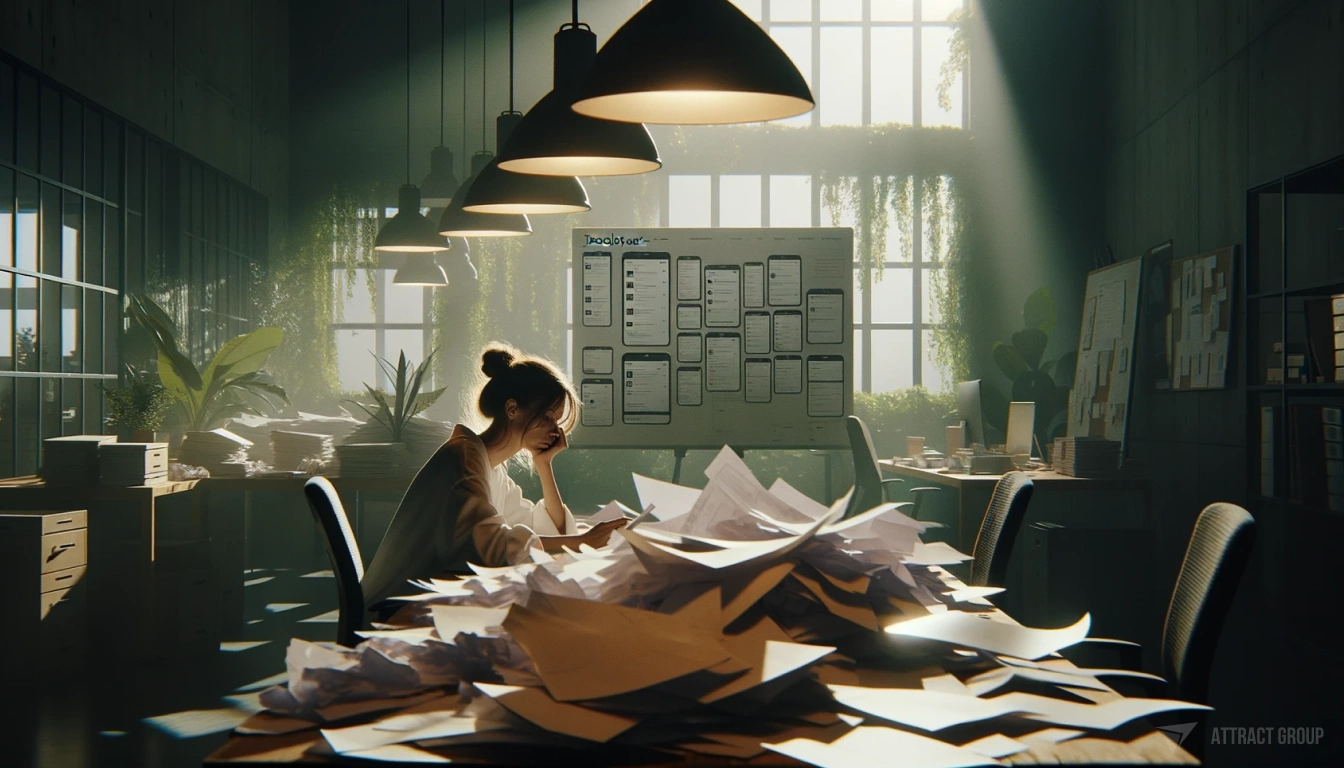 Before diving into where to look, it's important to understand why investing in mobile development is so critical in today's market.
Importance of Mobile Apps in Business
Apps enable direct user engagement and feedback loops
Mobile apps support brand awareness and discoverability
Apps provide data and customer insights to optimize products/services
Mobile ordering, payments and services improve convenience and conversions
User Engagement Metrics
App Annie reports the average US user spends 4 hours per day in apps
90% of mobile time is spent in apps vs mobile websites
Apps account for 75% of digital media consumption time
Unlock these benefits for your business,
Contact Attract Group to craft a custom mobile strategy!
Revenue Generation Through Mobile Apps
In-app ads and payments account for huge revenue streams
App store optimization and downloads drive sales of other products
Mobile apps collect customer data to refine sales funnels
In summary, mobile apps are now mandatory for competitive brands. Partnering with app developers skilled in your industry and business goals is key to maximizing this crucial channel.
Conclusion
Finding the right mobile app development company is a multifaceted process that requires careful research and evaluation. Defining your app goals, budget, timeline and technical needs lays the groundwork for a successful search.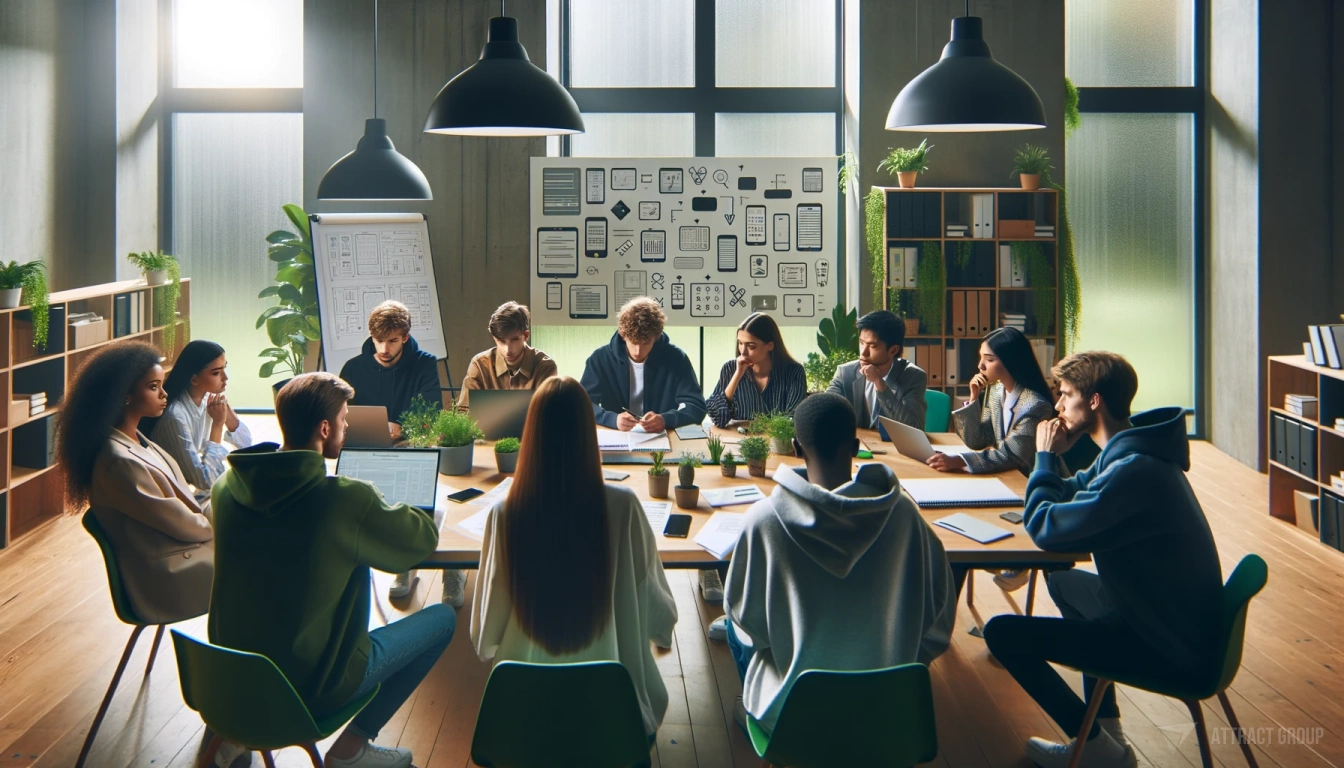 With a robust list of prospective developers in hand, analyzing portfolios, testimonials, capabilities and communication skills helps identify the teams best equipped to bring your vision to life. Aligning with a partner that offers the right blend of technical excellence, industry experience and cultural fit can elevate your app to success.
While the crowded marketplace makes choosing challenging, taking the time to thoroughly vet options offers huge long-term dividends. The strategies and resources outlined above aim to equip you to find a mobile app developer ready to tackle your project with skill, passion and insight. With the right partner, you can confidently bring your mobile innovation to market, backed by the expertise needed to meet goals and drive results.
Bring your app vision to reality with our expertise in mobile development.
Get a free consultation to start your project off right!
So don't leave your app vision to chance. Follow these steps to connect with your dream team and unlock the full potential of mobile. Mastering this crucial channel will forge lasting bonds with customers, open new revenue streams and cement your competitive edge for the future.