In 2018, Uber tailored its ride-hailing services to the needs of patients. Using Uber Health, patients can now get to and from appointments on time. The doctor's office arranges rides through the dedicated app — an ideal solution for patients without smartphones. Meanwhile, other companies are taking Uberization to a whole new level. In 2022, Uber and health care are intertwined.
Doctor-on-demand mobile apps are on the rise. You may schedule a medical appointment as easily as you can hail a cab. You may also schedule a virtual appointment, which is crucial during the pandemic. Increased convenience and accessibility improve the efficiency of health care overall. Patients no longer have to go to a clinic to consult doctors, while medical professionals may work from home.
Healthcare Uber-like apps do make a difference. The effects are particularly dramatic in areas where conventional services are hard to reach. More and more people are interacting with medical professionals through apps. According to McKinsey, 76% of consumers are likely to use telehealth in lieu of healthcare visits — a spectacular surge from the 11% share before the pandemic. This trend is global: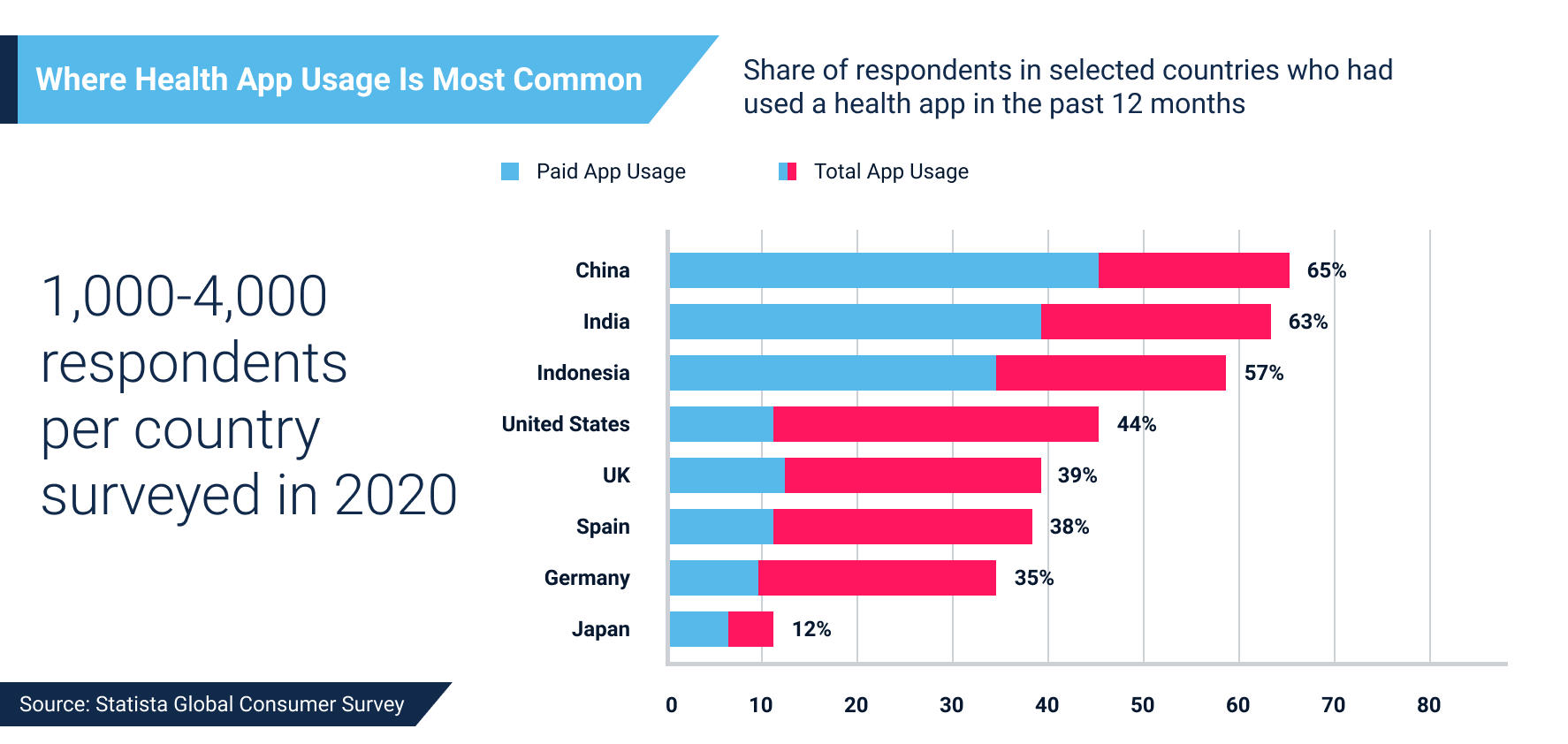 Now, doctors may check on patients using chat and video calls. The appeal and potential are undeniable: It reduces paperwork, labor costs, waiting times, and readmissions. Unsurprisingly, the telemedicine industry in the US alone is expected to be worth over $22 billion by 2022. Doctor-on-demand app development will help you become a part of this spectacular growth.
What is a Uber for Doctors-like app?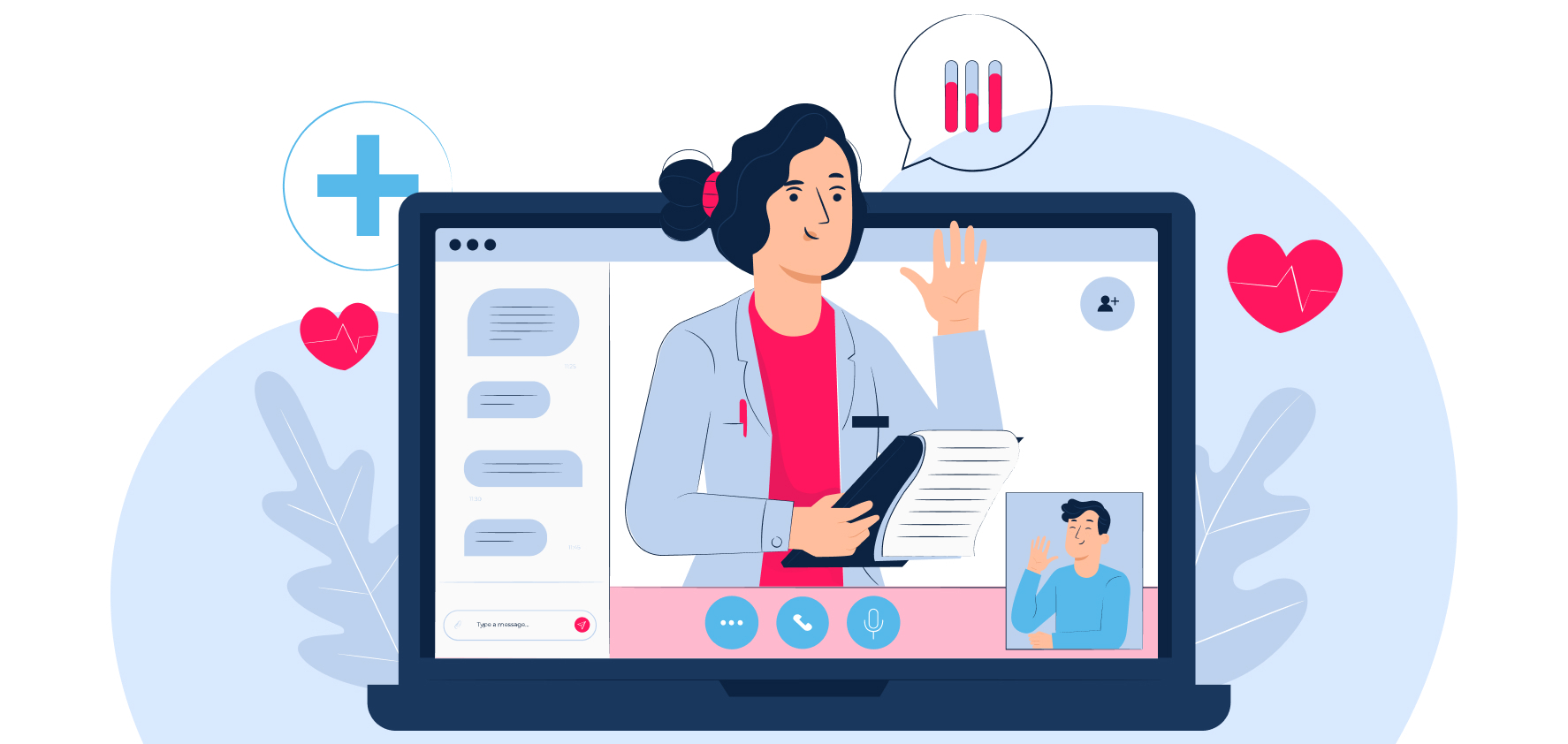 These mobile solutions are convenience-driven. They appeal to all parties involved: healthcare organizations, medical professionals, and end users. Patients can quickly and easily contact doctors using a Dr on-demand application on their smartphone. But these applications have many uses beyond appointment scheduling.
These apps are a safe alternative to in-person visits, which explains their surge during the pandemic. Telemedicine is no longer viewed as simply an option for underserved areas. It helps doctors and patients save time and money. For clinics, it is now easier to maintain non-stop operations, adhere to regulations, and cut expenses.
Doctor Uber-like apps also target patients without smartphones. Appointments may be scheduled through an admin portal based on availability. Patient details, insurance information, and medical history are instantly accessible to staff. Meanwhile, apps like Uber Health allow receptionists to request rides from partners.
Why Uber for Doctors-like Apps Are Popular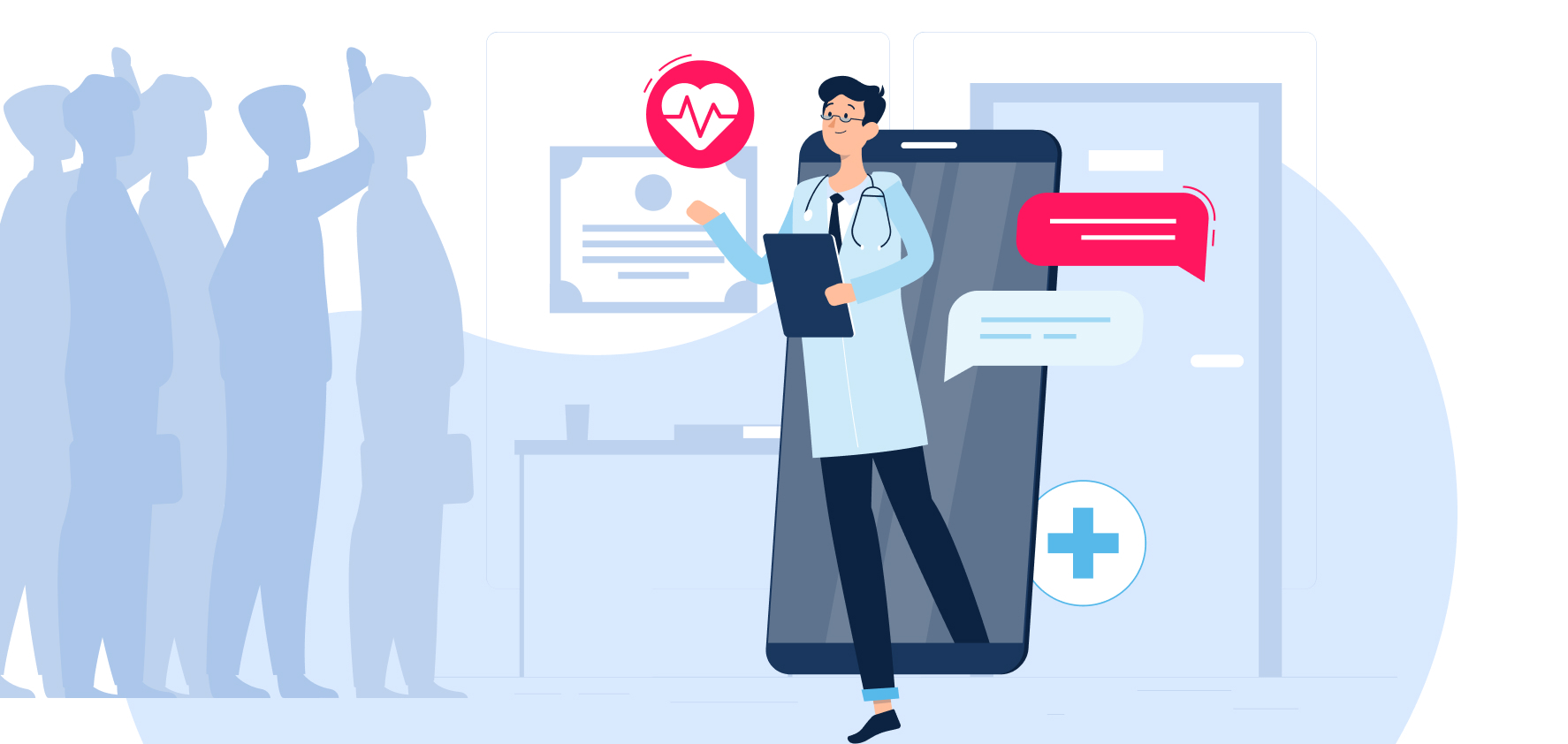 Uber or doctors-like apps are gaining more and more traction for a number of reasons. Let's see what the are:
1

Enhanced Convenience

In many parts of the world, consumers find it hard to connect to medical experts. In remote locations, there may be no healthcare practitioners at all. Still, residents need to be treated, and long-distance journeys are tiring. For kids and elderly patients, quick access to medical expertise is vital. This is the central problem such apps solve.

Patients connect to doctors remotely in real-time. They get much-needed consultation regardless of where they are. These vital healthcare services are a tap away.
2

Better Patient Outcomes

Increased convenience translates into better outcomes. Patients do not have to visit a clinic for follow-ups. Prescriptions are provided remotely, and appointments are no longer missed due to traffic or other contingencies. Telemedicine apps allow easy rescheduling, so patients get the care they need.
Willing to develop an on-demand healthcare app?
Drop us a line and let's discuss your idea.
The benefits are twofold. On one hand, the number of appointments and related tasks goes down. On the other hand, medical professionals can assist more patients via messages and phone calls. Inevitably, this improves the well-being of the population.
3

Less Paperwork

Patient records are now stored in mobile systems, making healthcare services more efficient. Physical paperwork is a time-consuming and troublesome admin task. Now, all the necessary information is a click or tap away.
4

Fewer Readmissions

Since patients get high-quality services remotely, they do not have to leave the comfort of their homes. This eventually brings down the number of readmissions. Meanwhile, the quality of health care is unaffected.
5

Lower Prices

As the number of ER visits and admissions goes down, so does the cost of medical services. Today, affordable care is accessible on the go. Telehealth solutions are making it cheaper, so more patients can get the treatment they need.
6

Beating Competition

Clinics and hospitals that offer telemedicine have a clear advantage over offline rivals. They have a wider reach and may secure a bigger share of the market. Developing telemedicine apps is an investment guaranteed to pay off for medical facilities.
7

Improved Work-life Balance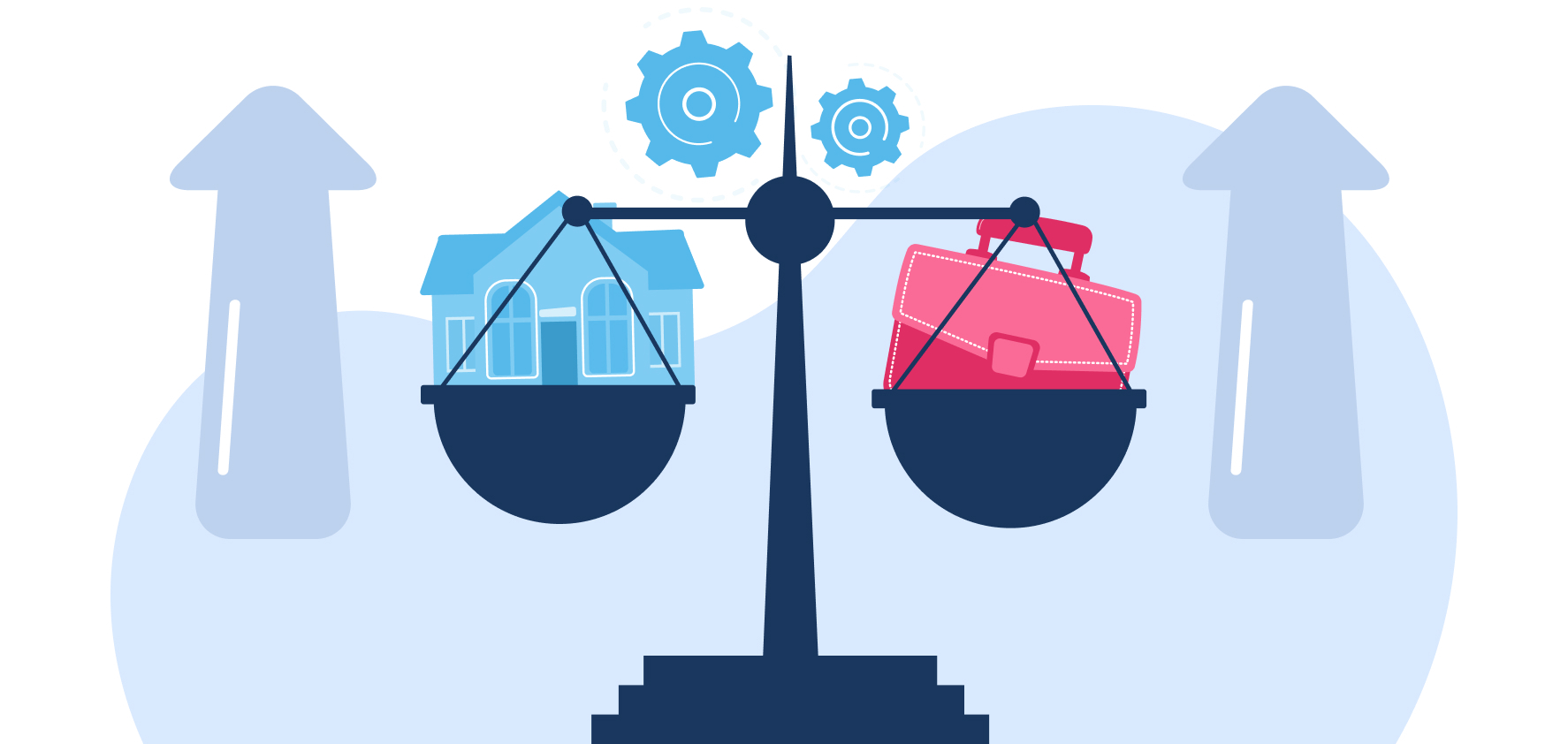 It is not only patients who access medical services from the comfort of their homes, or even on the go. The same convenience is possible for doctors: They may provide consultations and check on patients from home or when traveling. This helps practitioners maintain a proper work-life balance.
8

Profitability

Such apps deliver high ROI, as doctors may have a steady flow of remote patients. Clinics do not have to increase their spending on equipment, infrastructure, or staff. Eventually, this boosts the bottom line.
Features of a Uber for Doctors app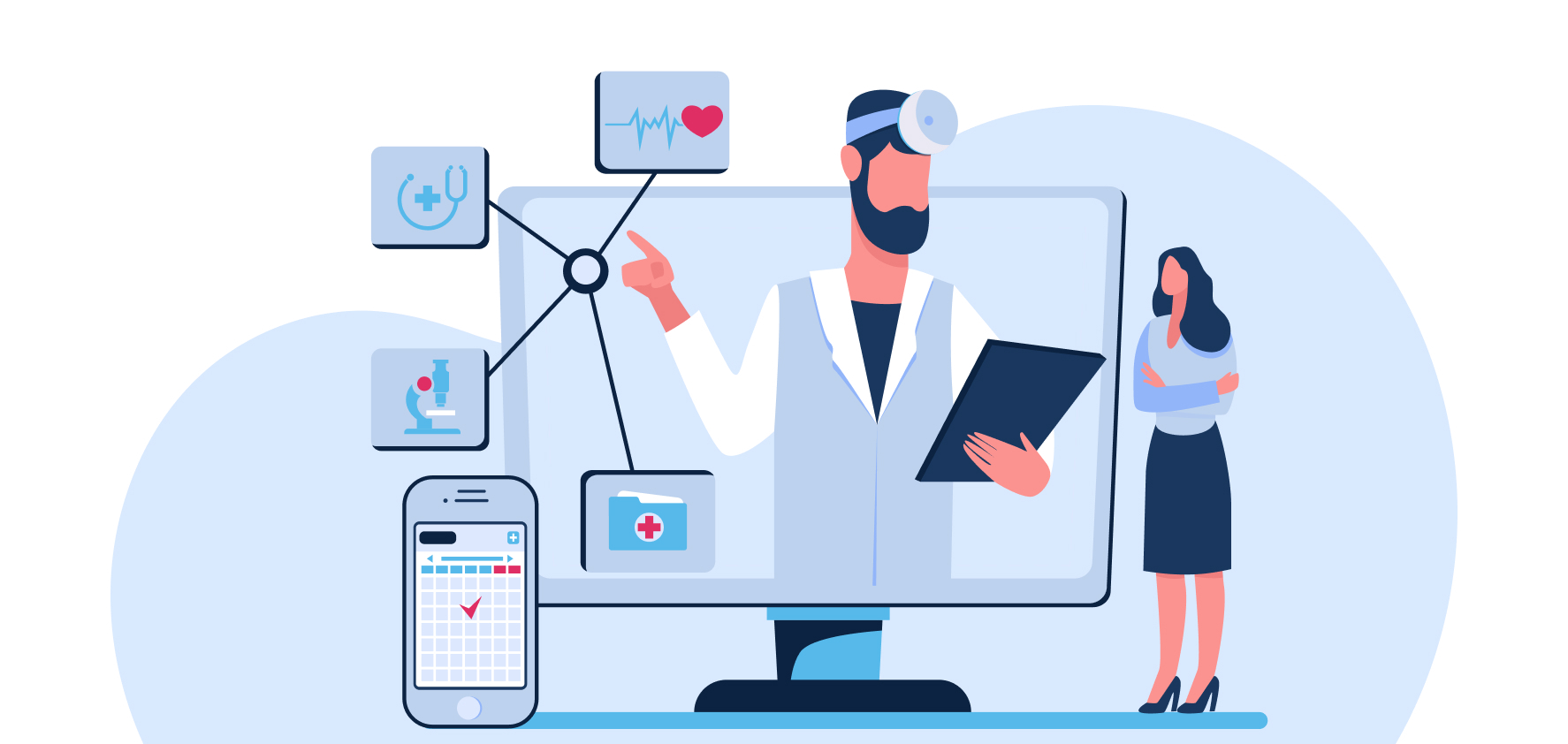 The system may have different features depending on the company's needs and resources. It must incorporate both urgent and on-demand care. Note that healthcare uber-like applications have two versions: one for patients and one for staff.
Let's now zoom in on the key functionality of a standard patient's app. This multi-purpose system facilitates scheduling and rescheduling of appointments, communication with doctors, and delivery of medications. The solution is a powerful time-saver, and the benefits are far-reaching.
1

Search

Users find suitable professionals who are available. They may enter a specific doctor's name or search by specialization. For instance, you may be looking for a child psychiatrist, ophthalmologist, etc.
2

Scheduling (Booking)

Using an app, a patient may schedule or reschedule an appointment with the necessary specialist. One-click booking is the most convenient. The system shows which doctors are available at a particular time, so you can set up an appointment. These changes are shared instantly between the patient app and the doctor/staff app.
Willing to develop an on-demand healthcare app?
Drop us a line and let's discuss your idea.
3

Push Notifications

An Uber-like app for doctors should have reminders so users never miss appointments. Notifications let them know when it is time to get ready for the call or visit, or when the doctor sends a message.
4

Virtual Appointment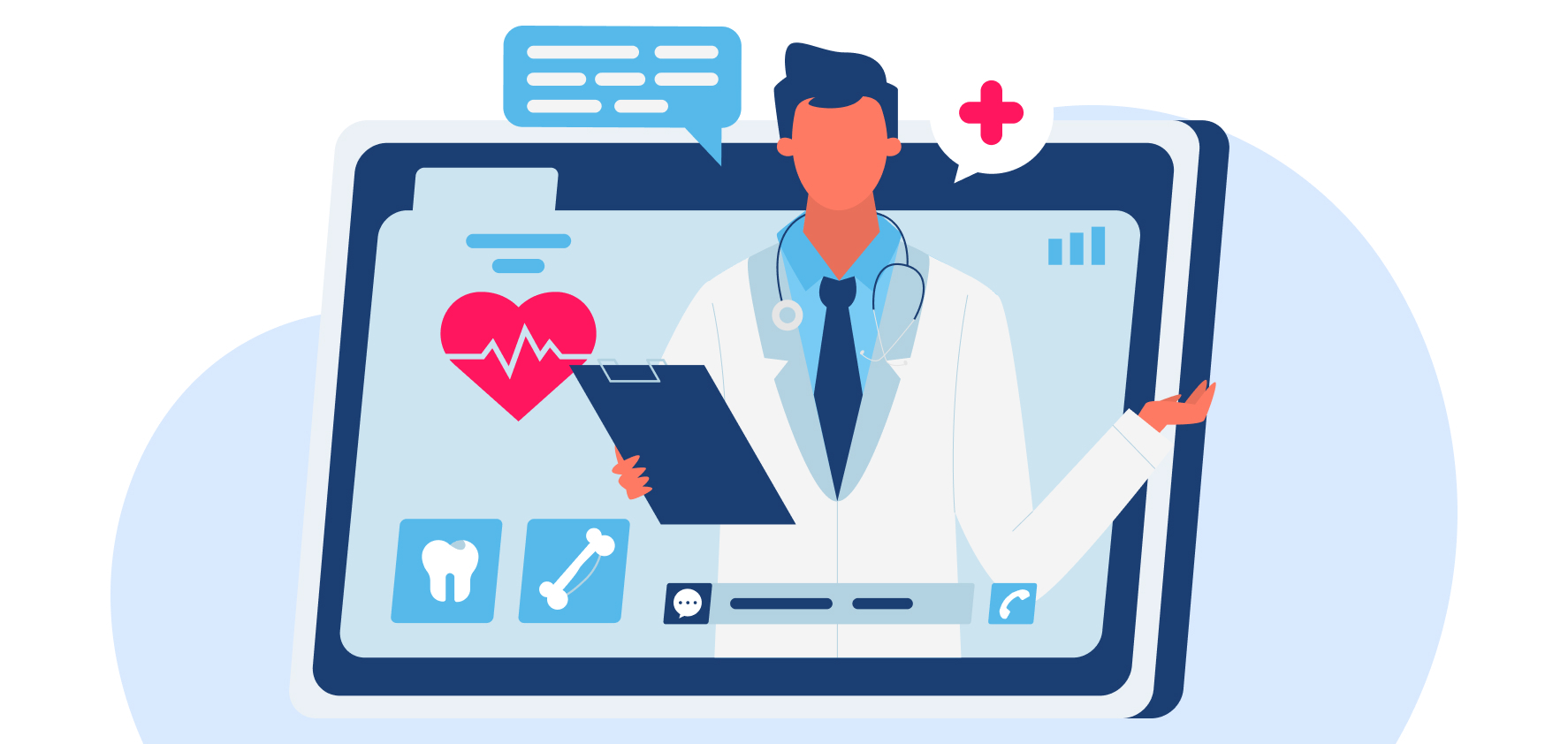 Unless emergency care is required, check-ups may be conducted remotely. Due to COVID-19, this mode is preferable: It ensures social distancing, so patients are not exposed to additional risk. During a video call, a doctor may assess their patient's condition based on their observed symptoms and suggest a treatment plan.
5

In-app Chat and Call

Patients may reach out to their doctors directly through the chat feature. This is essential for accuracy. If you want to reschedule an appointment or have questions about your treatment, contact your doctor. When patients feel discomfort or have doubts regarding dosage, this opportunity is invaluable.
6

Prescription Delivery

Apps facilitate medication delivery. Patients do not have to visit a clinic to get the right prescription drugs. They can have them delivered to their doorstep, hassle-free. This service reduces human contact and thereby the probability of contracting COVID-19.
Doctor's App
So, what are the apps on the other end like? Their core functions are communication and scheduling. First, doctors keep in touch with patients through chat and video calls. Secondly, they create, accept, or reject appointments. Professionals can easily control their calendars through such apps.
Web Portal (Admin Portal)
This final component is similar to a waiting room. Through the system, admins manage doctors, patients, and appointments. They may schedule or reschedule virtual visits based on staff availability and create new cases using the database. This is a secure system where medical history, appointments, and other patient details are stored.
How Much Does It Cost to Develop an Uber-like App?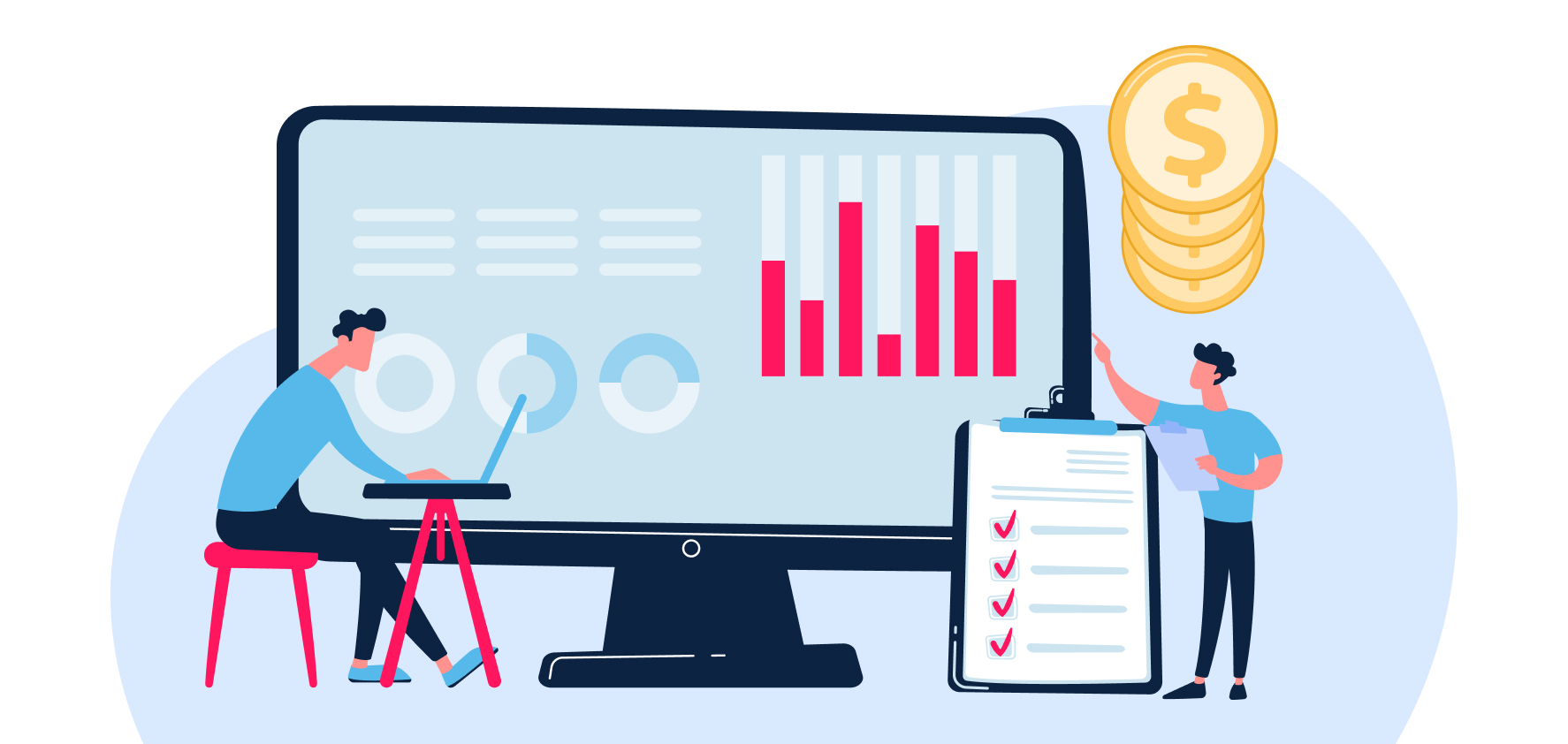 App development costs are a sum of variables. The total depends on the desired functionality and design, the location of the team, and other factors. The more complex the system, the pricier it will be. Key factors also include:
how many platforms are involved (e.g., Android and/or iOS or Flutter (both))
technology preferences;
the capabilities of the team;
Hourly rates for professionals vary. In India, you may pay $20 per hour, while a company in Ukraine will charge you about $35-$40 and in Silicon Valley, the cost may go up to $300/h. Thus, costs may increase tenfold just because you order services from the US. On average, though, an Uber for doctors app will cost between $10,000 and $40,000. The number of features and rates of designers and developers are key components to determine this.
Willing to develop an on-demand healthcare app?
Drop us a line and let's discuss your idea.
Attract Group has developed a range of telemedicine solutions. Our apps for clinicians and patients make healthcare services reachable 24/7. For example, the Blue Moon App connects senior patients with mental health doctors, facilitating remote counseling.
Users find available professionals who can accept their requests. This Uber-like model eliminates the need for manual assigning, which reduces costs and boosts efficiency. Appointment data is processed automatically.
Such custom solutions are scalable, and they allow healthcare organizations to increase revenues. Contact us today for a free quote!
Final Thoughts on Developing an Uber-like App for Doctors?
Uber-like apps for doctors bring undeniable value to patients and medical professionals alike. Increased convenience and flexibility translate into more efficient care. Meanwhile, clinics and hospitals achieve higher ROI.
This new dimension of Uberization can save lives. In the future, it will become a healthcare fixture. Attract Group keeps an eye on medical trends. Get a free quote for your own on-demand healthcare app, and leverage mobile technology to grow your business!
Willing to develop an on-demand healthcare app?
Drop us a line and let's discuss your idea.