Recently Apple presented the latest versions of its ecosystem, which are set to be released this fall. So from now on, we have iOS 14, iPadOS 14, watchOS 7, and Big Su. We suppose you've already learned about all the new features on WWDC 2020 or later from different resources. So, we are not to rewrite articles and talk about Compact Calls, but to tell you about the opportunities Apple has given us to make great things and change the usual user experience.
iOS 14 New Features

Let's start with iOS 14 and its new opportunities like Widgets, Siri, Apple Sign In, Privacy, and most valuable AppClips. Widgets That sounds strange but custom widgets have been in iOS since its 8th version. We are sure you used the Weather widget or Apps suggestion widget. However, in iOS 14 Apple gives Widgets a new breath: any user can customize their home screen and place new widgets for their needs there. We could offer you to develop unique widgets for your apps and we know how to make them both look better and have a harmonic user experience. So, from now on, we propose our new customers apps and widgets in a bundle because as we've seen during the presentation, a user can hide screens with apps, and they can eventually hide your app too and forget about it, but if you have a widget, it may be added to the home screen to help it not be forgotten among the other apps.

1

Siri

Siri is a vital way to get information and get things done. It has become smarter so can your apps. We can make your app responsive so a user can use the app even without even opening it. Just imagine how easily they can buy or order from your business via Siri.

2.

Apple Sign In

We strongly recommend all of your customers to add Apple Sign In, and there are reasons for that. First and foremost, Apple is pushing for more sites and services to adopt Sign in with Apple. Since August if your app has the option of Facebook or Google login but doesn't have an Apple one, the new version of your app will be rejected. Secondly, users trust Apple Sign In, they know they can share their email via Apple or any other information without the fear of being spammed. Thirdly, users are lazy, lots of people give up on an app if they see the registration process, it takes time, it asks for a password and all that is boring stuff. Sign In With Apple makes all those things much easier and faster for your users and we know how to implement the Sign In With Apple feature easily and fast for you!
3.

Privacy

Here is some bad news for all the marketing society. Apple improves privacy protections for its customers with every iteration of iOS, and iOS 14 is no exception, making it clearer what info apps collect, requiring more user permission, and providing ways to use location features without providing specific location data.
4.

App Store Privacy

Apple is creating a new section on each product page for apps on the App Store that will provide an easy-to-read summary of privacy practices before you download an app.
5

Clipboard

When an app or a widget accesses text copied to the clipboard, iOS 14 provides notifications so you can know what apps are accessing the text stored on the clipboard.
6.

Tracking Controls

Developers must get expressed user consent before tracking with their apps, so you can choose the apps that have permission to track you. Users can also disallow apps to request to track them at all by toggling off the "Allow Apps to Request to Track" option in the Privacy section of the Settings app. Approximate Location Users can now choose to share an approximate location rather than their precise one. It keeps the app from knowing where exactly the user is.
7.

Photos Access

Now users can choose what photos they would like to share or show an empty library. Contacts Autofill Now if your app requires a user to grant access to their contact list, they will choose by themselves what to give you. To sum up, they are following best practices in security and value their customers' data.
8.

AppClips
A new way to make your business. Apps from the App Store have changed the way we do just about everything. Now there's an even faster way to take advantage of them with App Clips. A small part of an app, an App Clip is discoverable at the moment you need it and is focused on a specific task. Users can access it via the NFC tag while entering your office and get things like being identified done before even reaching your desk, or scan a special code somewhere in the city and find out about your company.
Conclusion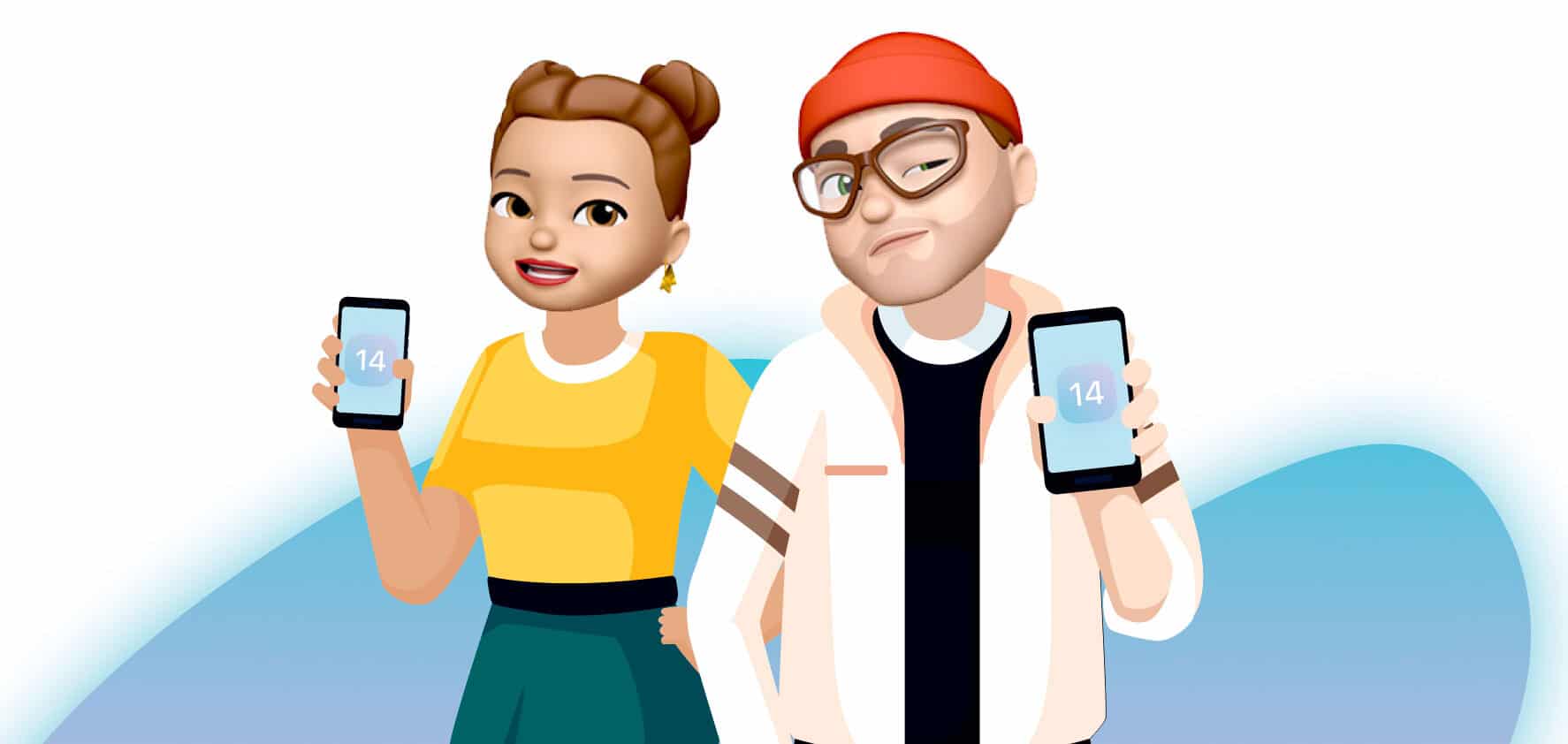 We got tons of ideas on how this will change the client to business interaction. It's fast, it's accessible, it's interesting for users, it can make your business much more concurrent, just ask us how. And be fast, you are not alone. There are lots of other improvements and new features from Apple we can implement together with you such as body Hand and Body Pose Detection, improved Augmented Reality, improved Accessibility, and many others. Come to us with your ideas and we will make them a reality together.