Customer
Nathaniel Dorsey
, a Company Owner at Bausey Medical Solutions (New Orleans, Louisiana, USA).
Background
Urgent healthcare services are always in demand. Having immediate or seamless access to the professionals is necessary and sometimes vital, especially at schools where parents can't keep an eye on their children. So, after thorough research, our client decided to start a Telemedicine business. He was planning to agree with schools to place a nurse and a computer in New Orlean's schools. The nurse was responsible for making an appointment and a video call with a corresponding doctor in case of need.
Solution
There was developed a web-based application system with three main roles: a super admin, a nurse, and a doctor, each having different levels of access and rights.

The super administrators can manage doctors and appointments, while doctors can only view their patients and the history of their visits.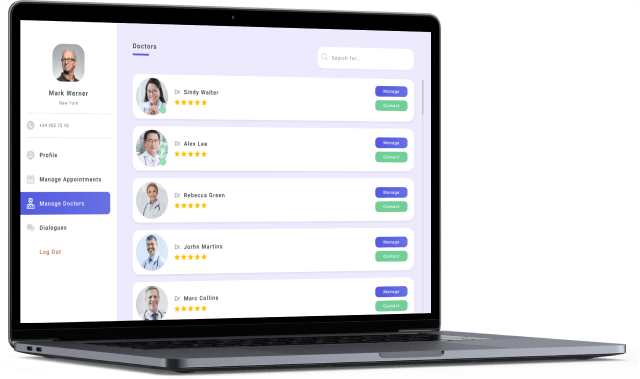 Business Tasks We Have Solved
---
Every party gets access to the software which eliminates the need for other coordinating measures and unnecessary phone calls and tracking tools.
See Our Works
---
Telemedicine is impossible without an online presence.
See Our Works
Got a Business Task to Solve?
Let's discuss the digital solution!
Featured Modules
Calendar
Get in touch with your patients right by clicking on the appointment in the dashboard calendar.
Audio/Video Conferencing
Video/audio calls with patients help render first aid and appoint patients to the right place for further examination if needed.
Real-Time Chat
The real-time chatting feature allows communicating with a doctor and sending them attachments right in the chat room.
Appointments
Online appointments save a lot of time on phone calls and help keep track of them.
Surveys
Have your doctors rated by their patients to increase the level of trust.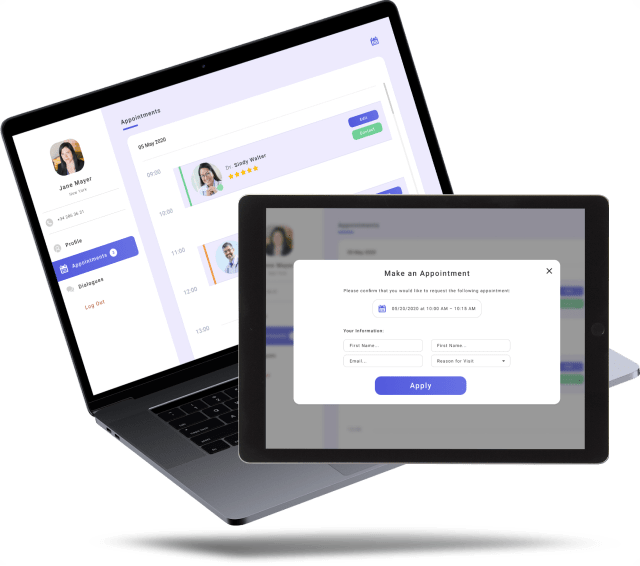 Other modules
Patient's Profile
Doctor's appointment list
Access restrictions for different roles
Patient's visit history
Patient's search
Survey analytic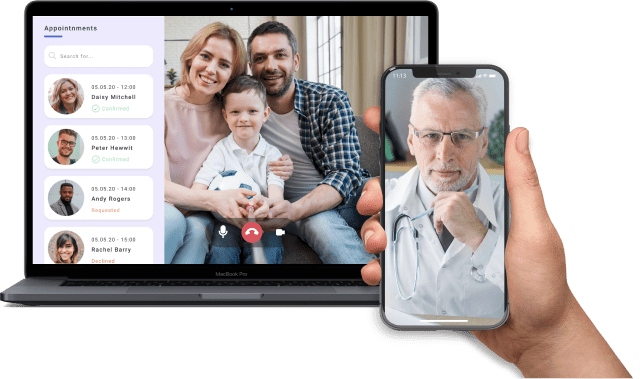 Core Technologies Used
Databases: MySQL

Backend: PHP

Frontend: JavaScript, WebRTC
Results
The client has already made contracts with New Orleans schools. The system has been successfully implemented and is still being implemented in other places.
3 Months of development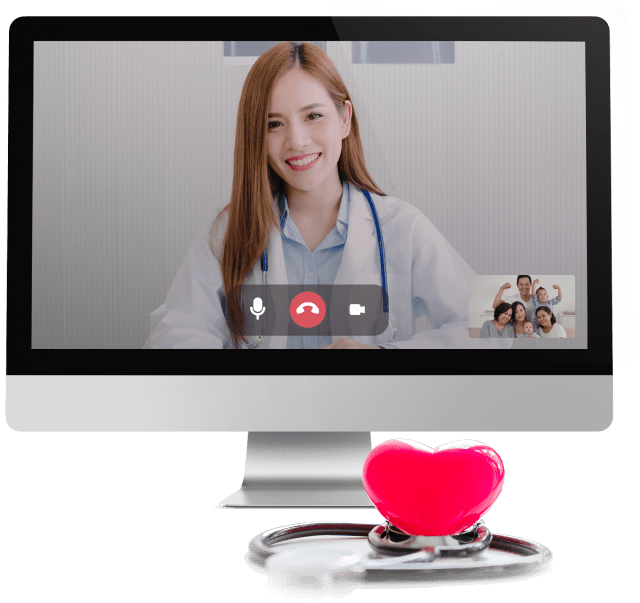 Got an idea to create a project in the Healthcare/Telemedicine Industry?
Contact us, and we will develop it into a business opportunity.
Submitted Successfully!
Thank you, we will get back to you as soon as possible.
Make sure to check your spam folder
Let's Stay Connected,
Follow us: