Customer
A private startup entrepreneur in the Netherlands.
Background
Nowadays, people need instant access to information about the places they are going to visit both in your home city and when traveling to a different one. Surfing the net to find the relevant information about each place is very time-consuming and behind the times.
Platforms that allow an easy and convenient search of places to eat are gaining more and more traction because they provide exhaustive information about each particular place you are interested in in a few seconds with the help of various filters and features like ratings and reviews.
So, our customer decided to create a restaurant aggregator that will easily provide information regarding cuisine types, menus, services available, special offers, rating, reviews, etc.
Moreover, he wanted to facilitate the process of booking a place by allowing people to do it online.
Web Solution
We have created a perfectly scalable architecture filled with the SEO-friendly content with the help of DevOps tools. The portal allows users to filter restaurants, make table reservations and manage them in personal accounts. The can also bookmark their favorite places, add photos, and write personal reviews with the impressions. Moreover, there are additional features for restaurant managers and who can create special offers, and promote them.
Mobile Solution
The mobile applications provide easy and fast access to the restaurants on the go in any place while taking into account user habits to encourage more engagement. They also use geolocation to display the most relevant output - to show the nearby restaurants, for instance. The app sends the positioning data to the server, searches for the places in the neighborhood and shows the distance between them.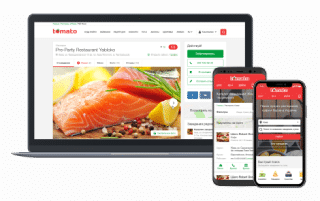 Business Tasks We Have Solved
---
This SEO-friendly platform is easy-to-find in search engines. Sо, more and more customers find it every day and the restaurant clientele grows.
See Our Works
---
The mobile apps engage people much more than a website version, while marketing campaigns cause more loyalty to the service.
See Our Works
---
No more endless searching for the best place to eat out. Your best restaurant is a few taps away from you.
See Our Works
Got a Business Task to Solve?
Let's discuss the digital solution!
Featured Modules
Restaurant Catalogue with Filtering
Users can find what they need by cities, restaurant names and types, cuisines, etc., which significantly facilitates and accelerates the search.
Table Reservation
The table reserving feature saves a lot of time and nerves for users who now do not have to go to every restaurant site to find the contacts.
Personal Account
Users can see and manage their bookmarks, reservations, and reviews, which encourages them to get back to the system.
Restaurant Package
This module optimizes the work of restaurant managers by automating the activities in their account.
Restaurant Management Portal
Every manager has access to their account and can manage it.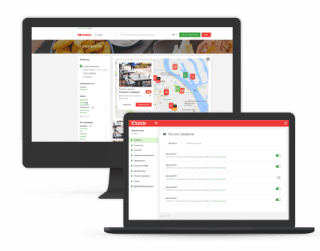 Other modules
Calling Uber
Information about restaurants
Photo attachments with reviews
Special offers
Ads
14 meta-tag templates with word declinations
Online payments
Registration/Authorization via social networks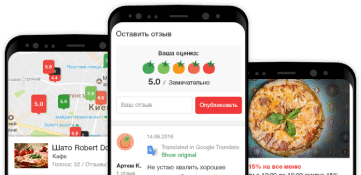 Core Technologies Used
Web: PHP (Laravel), Redis, MySQL, MongoDB, Docker SWARM, Vuejs, Less
Mobile: iOS SDK, Swift, CleanSwift, RESTApi, Push notifications, 3D- touch
Third-Party Integrations
Stripe
Results
The system covers 50 cities, over 7,000 restaurants, 73604 photos, 17643 reviews, and over 3000 registered users. A maximum amount of daily hits has been 10758 so far. There are over 100 pages of user documentation. The apps have been downloaded about 5,000 times so far.
Two years of development and improvements.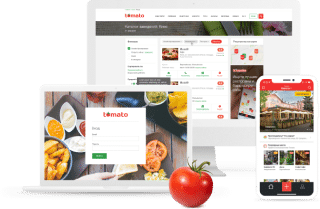 Got an idea to create a project in the Food Industry Industry?
Contact us, and we will develop it into a business opportunity.
Submitted Successfully!
Thank you, we will get back to you as soon as possible.
Make sure to check your spam folder
Let's Stay Connected,
Follow us: