Customer
A private startup owner and entrepreneur.
Background
The customer had an outdated website which was difficult to manage and update. A lot of manual development work was required to make single changes, which was costly and time-consuming.
Our goal here was to create a top-notch landing page
to keep users engaged
on the website and provide a smooth and
interesting user experience
while delivering the most important and complete information.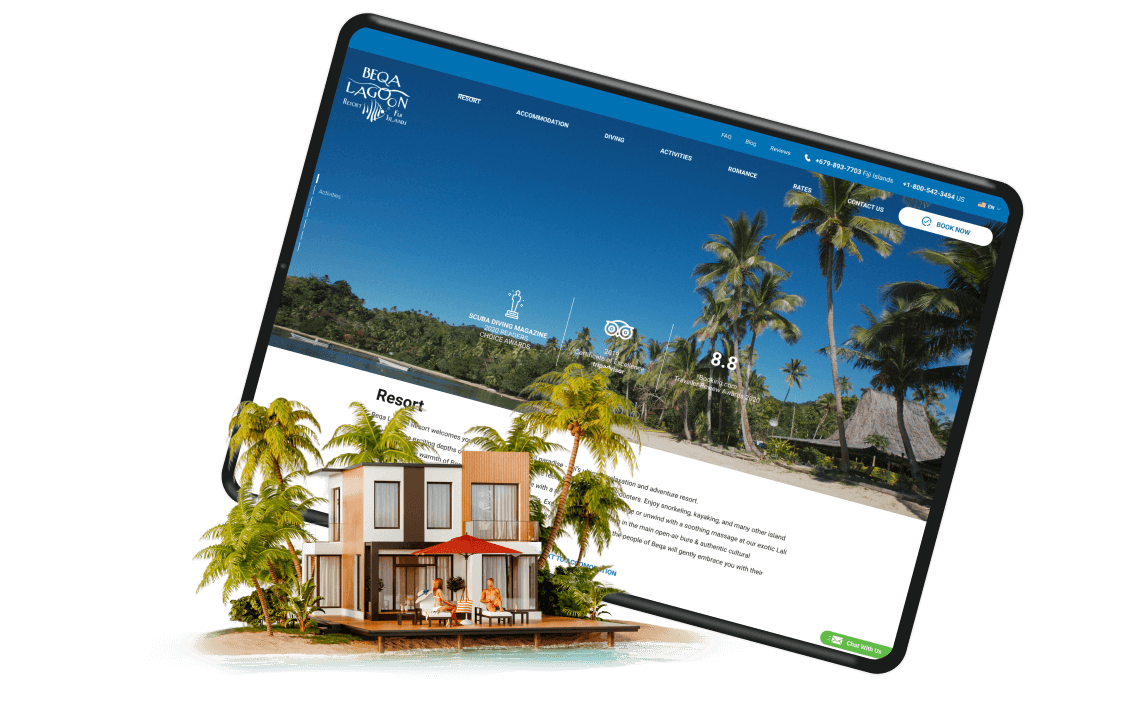 Solution
The solution turned out to be just as the customer expected. The website with state-of-the-art design and clear navigation has been developed.

It reflects the same level of services as provided in Beqa Lagoon Resort - one of the best diving hotels in the world.

The new project turned out to be eye-catching with a wow-effect and the user story in mind. We had to think about the user needs and in which order to find the most attractive and easy way to deliver information about the resort and its activities.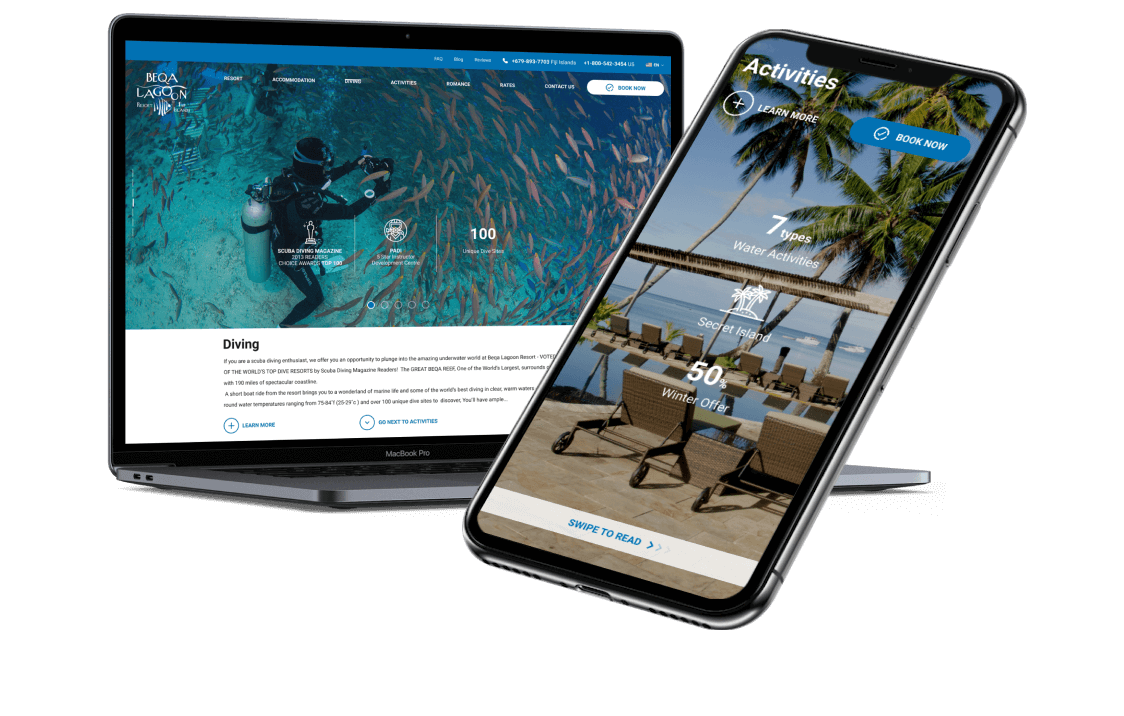 Business Tasks We Have Solved
Got a Business Task to Solve?
Let's discuss the digital solution!
Featured Modules
Customized and modern landing page
The goal was to create a complete story for the user to follow when they get to the website. First, the landing page tells visitors of the site about the most important information they need to get to make a decision to visit the hotel.
Word Press adoption
The website holds very non-standard user flow, which puts extra restriction and complexity to support. We have made a custom configuration for WP to make sure the customer has an easy interface to adjust information on the site.
Contact us and book now modules
Customers should be able to book or contact us from everywhere on the site. This was our goal from the customers from day one and we have achieved it.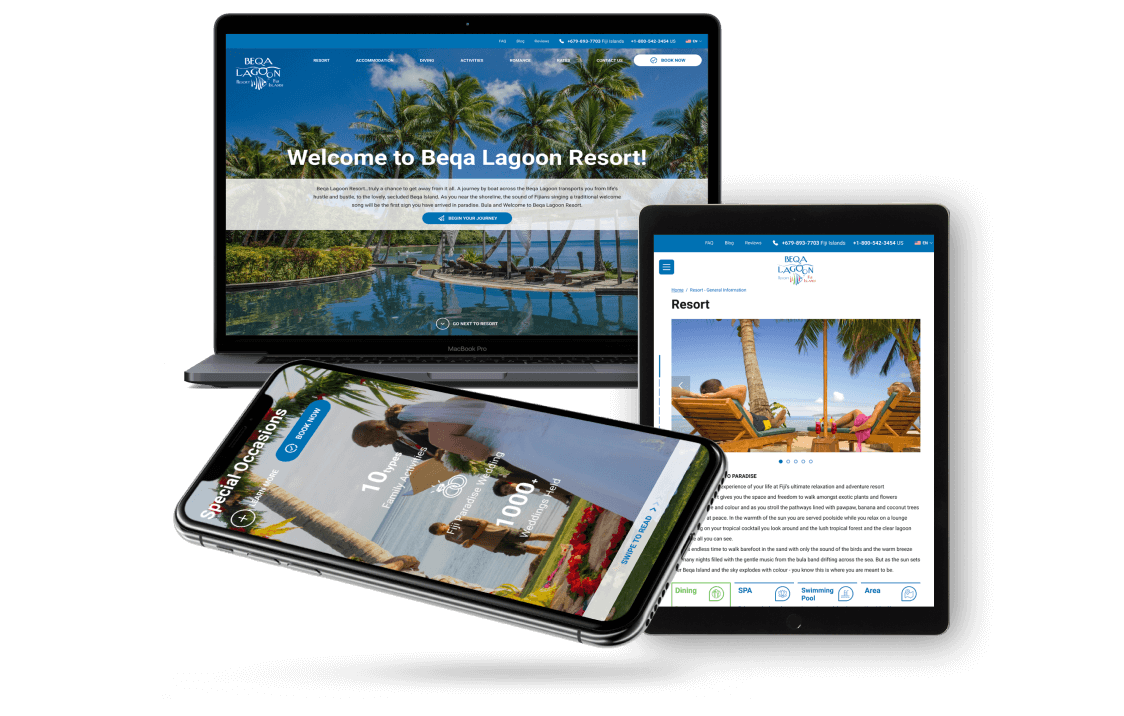 Core Technologies Used
Web: Wordpress
Third-Party Integrations
Trustpilot
Results
Interactive user flow was created and provided to the customer for the review. Once approved it was applied to modern and attractive design. The new structure of the website is quite non-standard. Rather than provide the customer with a menu of items, the new website guides visitors from page to page providing a complete set of information for potential customers.

A new custom theme was created for the Wordpress team to provide an easy to manage content management platform.

Once delivered, the growth of time-on-site and bounce rate decreases were observed together with higher conversion rates.
1,5 months of development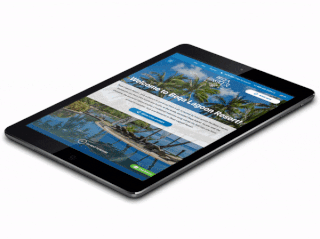 Got an idea to create a project in the Travel/Tourism Industry?
Contact us, and we will develop it into a business opportunity.
Submitted Successfully!
Thank you, we will get back to you as soon as possible.
Make sure to check your spam folder
Let's Stay Connected,
Follow us: