Customer
A private US entrepreneur.
Background
It is quite costly for businesses to open cafeterias in their offices. That is why they hire food trucks to solve this problem. So, the customer decided to create a platform for property owners to find and book food trucks. It was supposed to be beneficial for both food truck and property owners.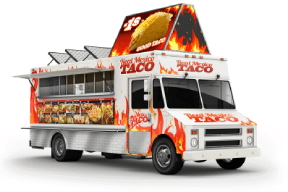 Solution
We developed a website with an admin panel for 4 entities: property owners, food truck owners, office workers, and administrators. Food truck owners have an additional source of income while property owners and office workers are exposed to a larger variety of food nearby.
Check Out Design Presention on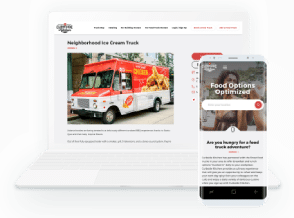 Business Tasks We Have Solved
---
The customer reaches new food truck owners while the latter find new target audiences.
See Our Works
---
Various SMS and mailshots with reminders/adverts to the subscribed users increase their loyalty.
See Our Works
---
Being online increases awareness and promotes the business.
See Our Works
Got a Business Task to Solve?
Let's discuss the digital solution!
Featured Modules
Scheduler
The scheduler tool enables property managers to post an application for catering services for a certain event/date and truck type and it will be available for all the relevant truck owners to accept.
Event Management System
The event management system allows for finding suitable food trucks for certain events.
SMS & E-mail marketing system
Such services as Mailgun and Active Campaign help stakeholders reach their customers and arrange proper communication to increase loyalty. They also facilitate tracking and client retention.
Payment and Invoicing Systems
This module features integration with Stripe and QB - payment system aggregators that facilitates credit card money transactions for online businesses. The feature includes a dispute section along with chat opportunities and automates invoicing.
Statistics & reporting/graphs
The statistics module collects the data for reporting.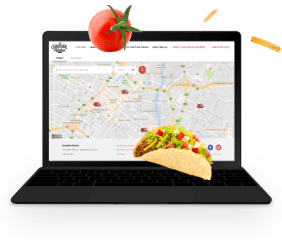 Other modules
Logs
Disputes & a User Chat
Autorefund
Rating Management
Admin Panel
Ratings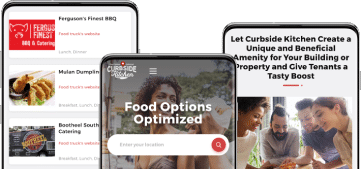 Core Technologies Used
Django suite, PostgreSQl, Less, JavaScript (es6), JQuery, Gulp
Third-Party Integrations
Mailgun, Active Campaign, Zoho, Google and Apple calendars, Stripe, Twilio
Results
After the launch, the project has gained traction and trust with both truck owners and property owners. There have been around 2,000 events held with about 400 more planned. The system comprises about 200 registered trucks and about a hundred of properties registered. Currently, there are under 2,500 active registered users. The project is becoming ever more popular with users. Moreover, automated tests have significantly reduced the time of deploying new features.
11 months of development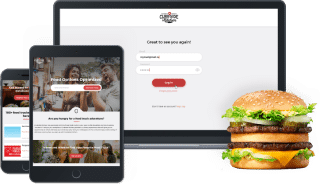 Got an idea to create a project in the Food Industry Industry?
Contact us, and we will develop it into a business opportunity.
Submitted Successfully!
Thank you, we will get back to you as soon as possible.
Make sure to check your spam folder
Let's Stay Connected,
Follow us: