Customer
The owner of a US-based off/online store J&H Tackle that sells fishing gears.
Background
Joshua inherited his family business that had been offline for 2 generations and turned to us to conquer Internet tenets.
As a proactive business person, he intended to create an e-commerce fishing platform with automated tools in the handy admin panel to fit his aggressive sales objectives. He even chose a well-known Japanese picture
The Great Wave off Kanagawa
 by Katsushika Hokusai as the logo.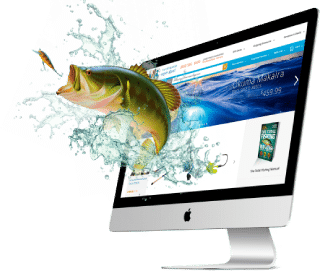 Web Solution
We created a future-proof and scalable fishery e-commerce website with the elaborated design and algorithm, which automates the most essential actions like returns, reimbursements, and reporting while remaining very easy to use in order to meet Joshua's needs.
Mobile Solution
We developed a mobile platform, which will engage customers more than the mobile version of the website. So, our customer has received 2 apps: Android (54% US, 85% Worldwide) and iOS (44% US, 14% Worldwide) along with an API.
Check Out Design Presention on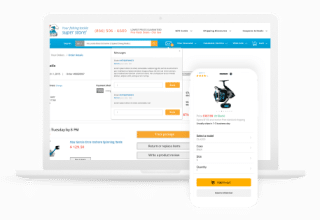 Business Tasks We Have Solved
Got a Business Task to Solve?
Let's discuss the digital solution!
Featured Modules
Filtering and Sorting
Triple-nesting item structure: sorting by product, variant, and size/color allows users to find easily what they need at the e-commerce fishing website.
User Account
Users can view the whole history, order items, interact with Josh, and review the store in one place.
Returns and Reimbursements
Buyers have the flexibility to order money return, goods replacement, or credits for future purchases right from their account at the e-commerce fishing store.
Admin Panel
The owner got total control over the online and offline business in one panel of the fishery e-commerce where he can see automatically generated sales and tax reports as well as handle all the issues.
Mobile-friendly website and apps
Having mobile-adapted fishing e-commerce has really increased user engagement. However, mobile applications have proven to boost online sales and customer loyalty.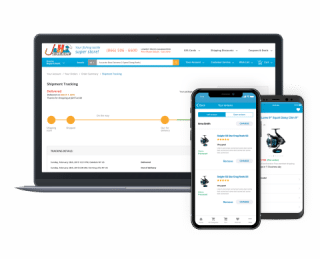 Other modules
Online payments
Shipping options
Bonus and gift cards
Personalized promo codes
Custom Shopping Cart
Onsite goods tracking
Abandoned cart
Statistics
Marketing management
Site content management
Fast order exchange option
Custom coupons
Feedback and rating module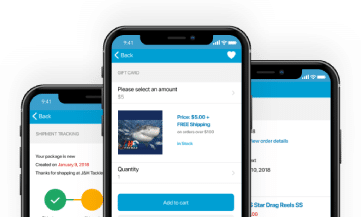 Core Technologies Used
Web: PHP, JavaScript, CSS3, JQuery, HTML5, MySQL,
Mobile: Kotlin, Swift
Third-Party Integrations
Mastercard, Visa, Discover, American Express, PayPal, Money Orders, UPS, USPS, FedEx, MailChimp, Facebook, Twitter, Valutec, TrustPilot
Results
The store turned out to be a successful fishery online store and a top e-commerce site for fishing tackle. Excellent interface, fast loading, automation in combination with Joshua's business approach could not help taking off. Online presence has brought him good revenues and customer loyalty far beyond his native city.
Total development time with maintenance is 10 Months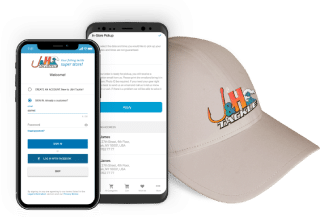 Got an idea to create a project in the E-commerce/Retail Industry?
Contact us, and we will develop it into a business opportunity.
Submitted Successfully!
Thank you, we will get back to you as soon as possible.
Make sure to check your spam folder
Let's Stay Connected,
Follow us: