Customer
Modern-Trade Ltd - Kopiika - a leading chain of retail supermarkets in Ukraine.
Background
Our customer has serious ambitions to become a top supermarket chain in the South of Ukraine, the whole Ukraine, and even in the neighboring countries. They have faced a problem - increased competition. Many other supermarket chains in the region have already switched from offline to the online and created online loyalty programs to engage their customers and make them come back. So, he asked us to develop a system for users that will help them promote their supermarket chain, attract more buyers to increase profit and to become more competitive.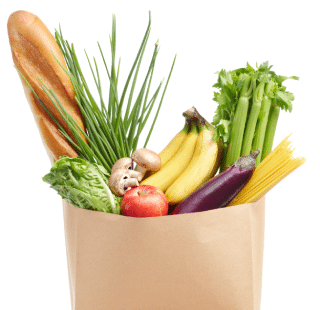 Web Solution
The platform we created integrates with the customer's CRM system and features an admin panel that facilitates the work of administrators by allowing them to manage promotions easily.
Mobile Solution
The mobile apps feature convenient authorization via social networks. Users can view detailed reports about their bonuses, see their special offers and send their feedback with photos and videos. A great bonus is a barcode of the personal loyalty card that can be used in the stores.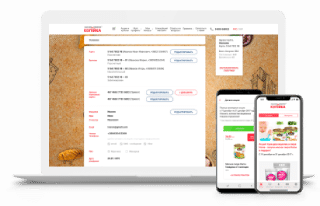 Business Tasks We Have Solved
Got a Business Task to Solve?
Let's discuss the digital solution!
Featured Modules
An Admin Panel
The panel syncs with the customer's CRM and special offers and discounts are displayed in the personal accounts with the minimum editing required, which automates and accelerates the delivery process. Moreover, it is easy to add new stores to the list.
Feedback
Customers can leave comments about the service in the local stores with videos and photos as well as ask questions.
Bonus Status
An up-to-date bonus status is always displayed in the personal user accounts, which builds more loyalty and engagement.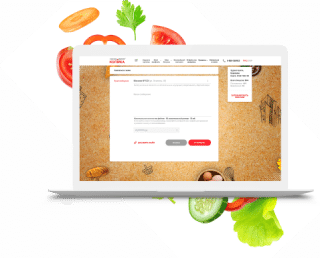 Other modules
Finding the nearest store
Plotting the route to the stores
Manual Card Registration (when exchanged)
Planned purchases
Purchase history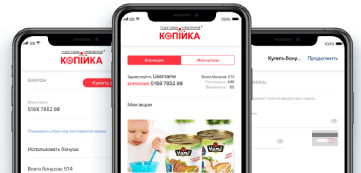 Core Technologies Used
Web: PHP (Laravel), Angular 6, MySQL
Mobile: Android SDK, iOS SDK
Third-Party Integrations
CRM-BPM-Online, Google Maps
Results
The project has been successful. The apps have been downloaded about 1,000 times from the stores in just 1,5 months. The customer is planning to order a similar project for their more elite chain of stores soon.
6 months of development and 5 years of ongoing maintenance.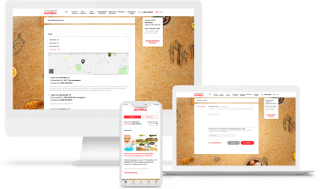 Got an idea to create a project in the E-commerce/Retail Industry?
Contact us, and we will develop it into a business opportunity.
Submitted Successfully!
Thank you, we will get back to you as soon as possible.
Make sure to check your spam folder
Let's Stay Connected,
Follow us: